Some said it started from Jamaica, some said it came from Africa, and others say it is from England. But regardless of where Rastafarians emerged from they are always seen with negative mentality all because of their appearance and certain attitudes of theirs that the majority think is out of order.
Rastafarians are mainly believed to have their root from Jamaica where their population is just 1% of the total population of Jamaica. For some time now people from other part of the world are embracing Rastafariasm due to their simple way of living.
One thing about them that you will definitely love regardless of your religious belief and culture is their genre of music, that is Reggae music. Reggae music is one of the mist popular if not the most popular genre of music in the entire world. Both the white and the black love this genre of music since it speaks about the true state of life.
The popularity of Rastafarianism could also be attributed to the fame of their musicians namely; the almighty Bob Marley, Lucky Philip Cube, Culture, Peter Tosh, Alpha Blonde among others. Where ever these names are mentioned people bow down for the love they have for Reggae music.
The issue of Rastafarians has for some time now become a topical issue in Ghana due the the Achimota College and the Rastafarian student brouhaha. A lot of concerns has been raised about the eligibility of the newly placed Rastafarian student to enjoy his right to education without his Rasta hair being an obstacle.
It's so sad with the way some people especially those belonging to the majority religious groups has painted Rastafarians as people who should not be accepted to be a part of our society. This was a very big worrying concern for me and as a writer it forced me to make further research about the history of Rastafarians.
And as a Christian I started my research by using the holy Bible as my book of reference and to my surprise what I saw in the Bible is giving me a different mentality altogether about Rastafarians. I know you would hardly believe this but after researching the Bible I got to know that the Bible even approves of Rastafarianism and here is the clear evidence if you are still in doubt;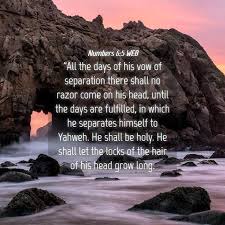 The Book of Numbers chapter 6 says; he might not shave his beard, nor cut of his locks, nor shave his head, nor cut short his locks with pair of scissors, nor any with anything by which the hair may be removed, as Ben Gersom; nor pluck off his hair with his hands as Maimonides says, but let it grow as long as it would during the time of his separation.
This was a commandment God gave to Moses to be given to those Israelites who took a vow of a Nazirite. So it is now confirmed that even the Bible is in support of dread locks as we have read in the above quotation.
Apart from this Bible verse, if you know of any other quotations in the bible or Quran that speaks about Rastafarians, kindly educate us by writing it at the comments section below.
please follow, like and share this article to others.
Content created and supplied by: K.TeeDeWriter (via Opera News )