Christ Embassy, a well renowned church with global presence well known for its display of God's power, wealth and inspiring speed in spreading its impact across the enations of the world, has severally expressed its views on the entire Covid-19 disease, as at one of the church's recent communion service, popular Tele-evangelist Pastor Chris Oyakhilome made some claims about the COVID-19 pandemic and the vaccination exercise that is ongoing in some countries in Africa. The Tele-evangelist has previously made several conspiracies and controversial comments on COVID-19 since it was declared a pandemic by the World Health Organization (WHO) last year to express doubts over the COVID19 pandemic.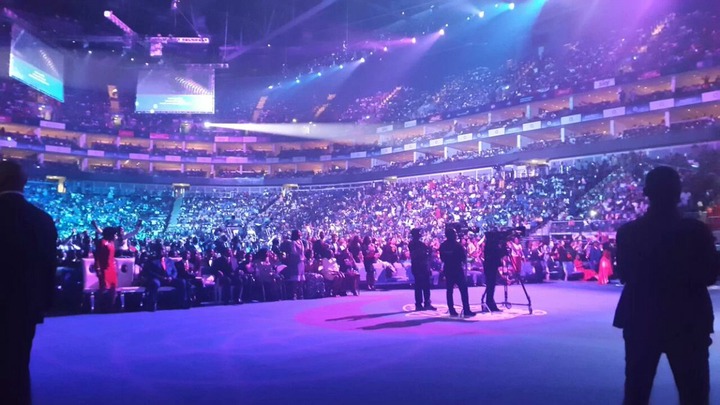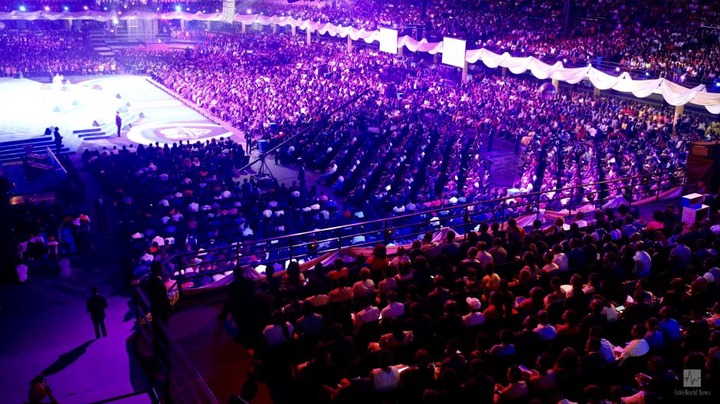 Oyakhilome while speaking in his church recently found here https://www.youtube.com/watch?v=VEiatmfWxvw, wondered what scientific evidence there is to prove that wearing face masks or enforcing a lockdown contains the spread of COVID19 which according to him is not a killer disease.
Pastor Chris, while ministering said "It is wrong to compel everybody to follow the findings of questionable individuals. It is wrong. I say this to you, these are simple things., simple truths. If you cannot ask the right questions, then you open yourself to destruction. Ask yourself, what is the evidence that wearing of masks works? They told you so. I have done enormous research on it. The question is, have you?" he quizzed.
"Don't just listen because somebody said so or the W.H.O said so. I disagree with the W.H.O for clear reasons. They have made too many mistakes and they don't apologize. They just change their minds and expect us to just follow. Remember, they didn't drop from heaven into W.H.O. We can ask them questions. They are not gods. Even God accepts questions and he answers. Why can't we asks these ones? If you have the scientific evidence that lockdown works, provide it. So far, the nations that have been most compliant have had their numbers skyrocketing because they are not true''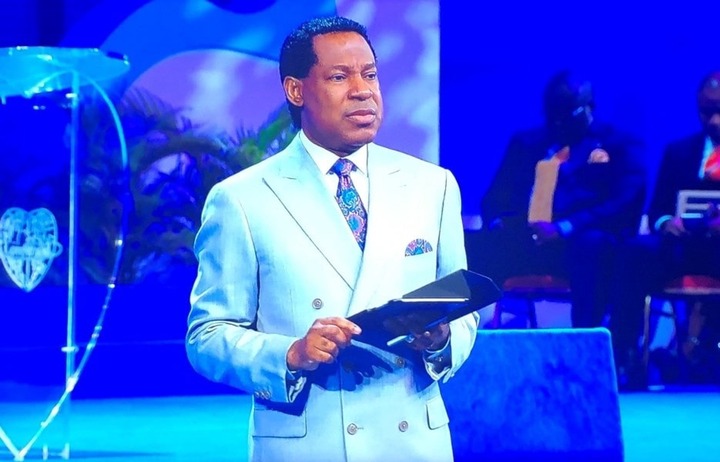 Speaking further, he said ''I have sent people to go to the hospitals we were told were full. In many of the hospitals, they found very few or no sick people or patients. A lot of the hospital wards were empty and I have videos to provide you. So this was all a fraud and this COVID19 is not a killer disease as you were told.''
Initially when Covid-19 restrictions were imposed on the church in many nations, he was one of the leading voices, who challenged that imposition and many acknowledge him for leading that charge, which resulted in lifting of that restriction eventually, especially when political gatherings, were not affected by same restrictions.
Head pastor of the Christ Embassy Church Pastor Chris Oyakhilome had come hard at the Nigerian Government stipulating the amount of time worshipers are to spend during church service. This came after the Government issued a list of guidelines ahead of the reopening of worship centers to help curb the spread of COVID-19.
"I am appalled some people have the audacity to tell the church how many hours to spend on services. How dare you? You cant not tell God people how long they can be in the church. If you build a building for the people, then you gonna tell them how many hours to use the building, but if you didn't you have no right to tell God's people how many hours to worship their God", he added." Oyakhilome had said.
He also slammed church leaders who agreed to observe the guidelines, especially those who did without consulting their congregation.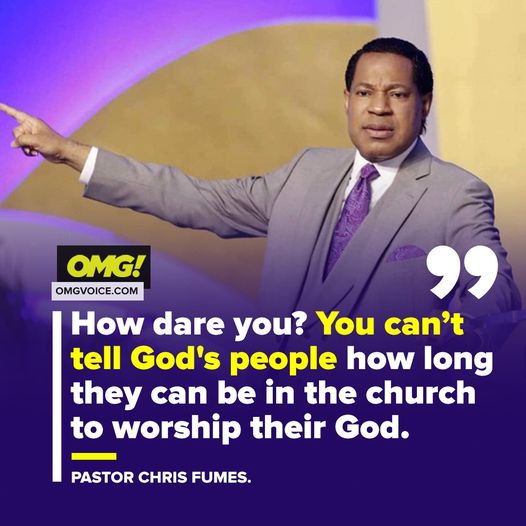 Interestingly, in Ghana most of the clergy totally differ in their opinion, as the likes of Bishop Agyinasare and Archbishop Duncan Williams have taken the Covid-19 vaccine already. In a Facebook page, the Ghanaian Healing evangelist rather encourages all to go for his vaccine as he shows how he and his leading church officials took theirs, found here https://web.facebook.com/Bishop.Charles.Agyinasare/videos/2765073927090015/
Even before taking, in a viral video of his, Bishop Charles Agyinasare has said he will take the COVID-19 vaccine because it is not the Mark of the Beast as being speculated by some Christians. Discrediting the religious myths and rumours surrounding the vaccines, the founder of Perez Chapel International told Ghanaians that the vaccines are God's answer to the year-long praying and fasting of Christians for divine intervention. "As a nation, we have been privileged to receive 600,000 vaccines and they've started deploying them but there are so many stories going on about the vaccine and I thought that as your pastor, I should make a few things clear to you", he told the church.
"Last year was one year we prayed like never before. Every month we were praying and fasting for seven day. Every three months we fasted for two weeks and our prayer was to bring down the coronavirus and that a solution will be found. We prayed. Even though we believe God is a prayer-answering God, vaccines have been created and most Christians are saying that: 'No, it's too quick'. Did we not pray that God should provide? And God has done it and now we are saying it's too quick. That means that even though we were praying, we weren't really believing for it", he observed.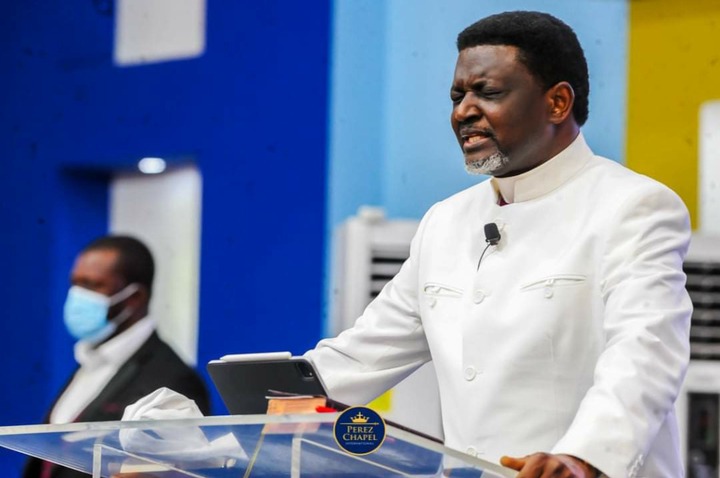 Bishop Agyinasare said if people have been taking other vaccines over the years without dying, then he wonders why there is so much fear and conspiracy theories regarding the COVID-19 vaccine. "And some are saying that it's an opportunity to kill all of us. If you're travelling to most countries, if you don't have a yellow card showing that you've been vaccinated against polio, yellow fever and many other diseases like that, they won't allow you into their country. We travel with a yellow card and we don't believe everybody is going to kills us. So, why should we think everybody is going to kill us?" he asked.
He continued: "So, if you need this to enter other countries and you get them through vaccination, in the same way, very soon, if you don't have the card that shows you've been vaccinated against the coronavirus, there are places you can't go and, so, some Christians are saying that the card they are giving for the vaccination is the Mark of the Beast. If carrying your yellow card is not the Mark of the Beast, why should the one of the coronavirus be the Mark of the Beast?"
However, fast forward, in a Facebook post by a leading member and well known very active social media person, who actually manages a renowned social media page arm of the church, Jerry Dan, he has posted a direct and harsh response from the leading Nigerian Pastor, Pastor T. T Edun of Christ Embassy concerning some top Bishop's in Ghana leading advocacy for the Covid-19 vaccine, something they believe is unchristian and not biblical. He wrote that: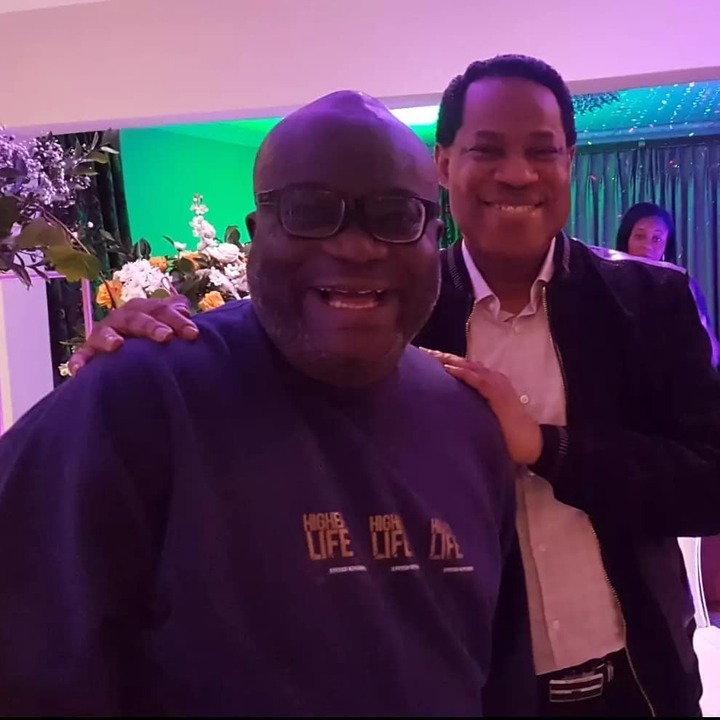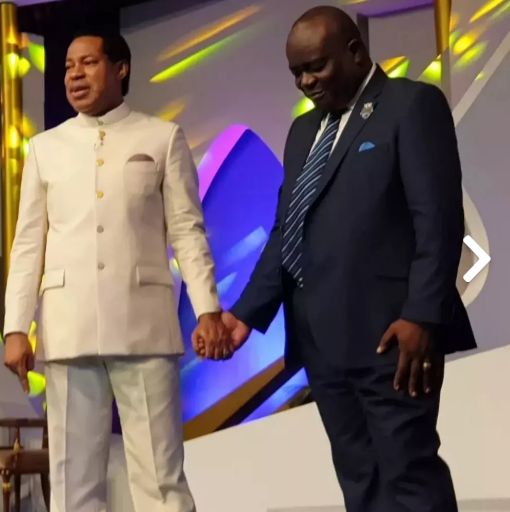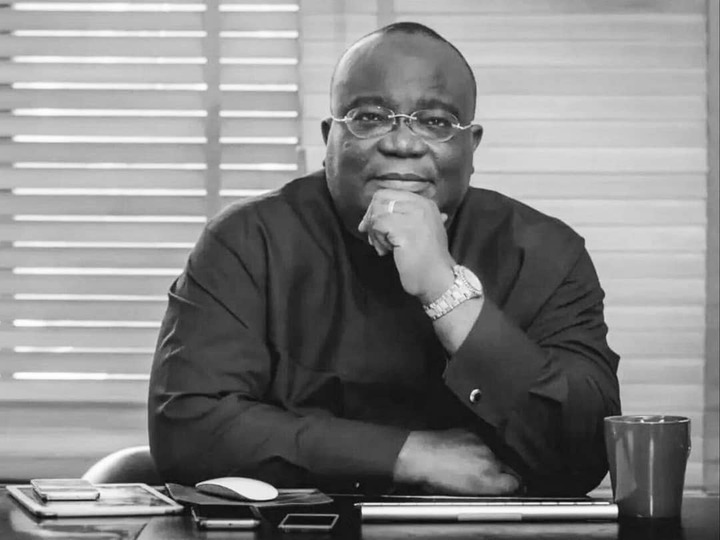 Dear Bishop in Ghana & Rev. Pastor in UK,
"The greatest single cause of atheism in the world today Is Christians who acknowledge Jesus with their lips Then walk out the door and deny him by their lifestyle. That is what an unbelieving world simply finds unbelievable."
Those words are lyrics from the song "What if I stumble" in my all time favourite studio album (Jesus Freak by DC Talk). Sirs, as you exercise your faith in Christ by taking the vaccine to protect you (both) from death in a virus but you preach to the world about the Jesus who raised the dead (Lazarus, Jairus' daughter, the widow of Nain's son), the Jesus who cleansed lepers, who opened blind eyes etc; You preach that this Jesus Christ is the same yesterday, today and forever; you preach of faith in this Jesus to do today, what He did in bible days etc.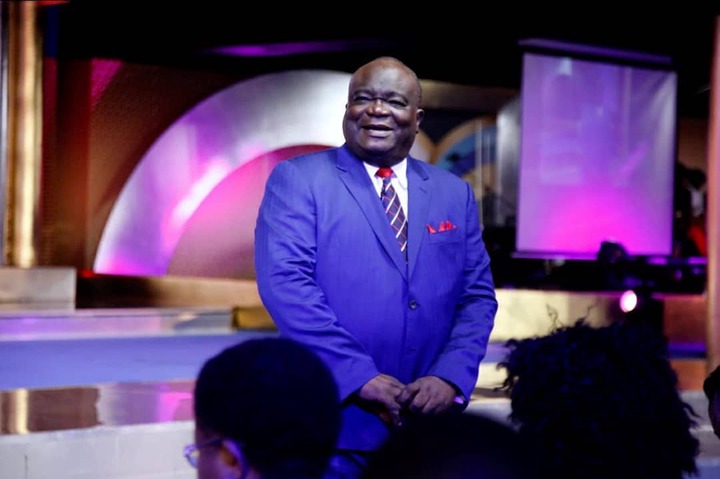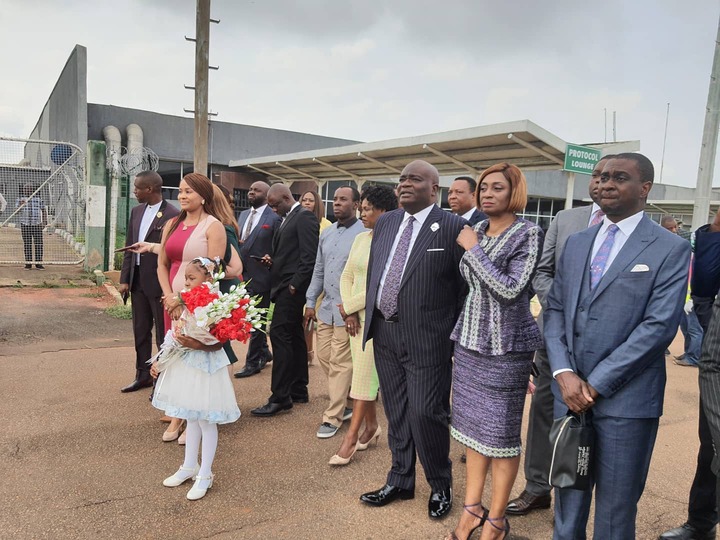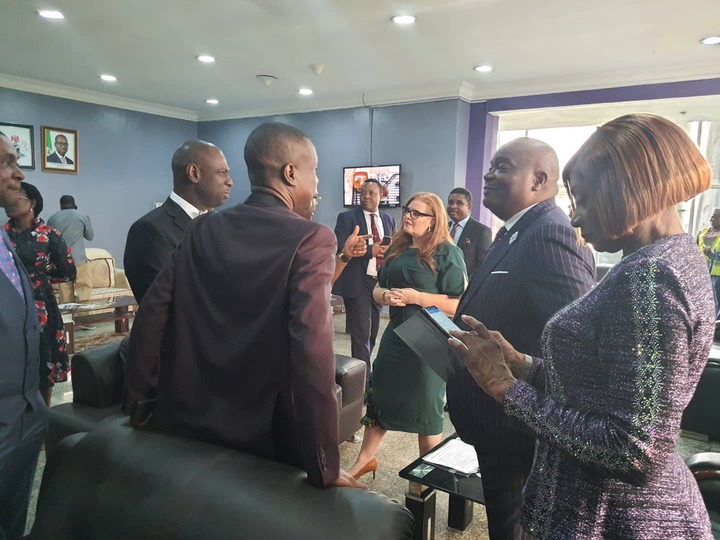 As you preach, yet you run to get protection in a vaccine. When the world watches this video below, who will they believe has more power? Your God or his god? Your Jesus or his way? This was an opportunity to prove the power in Him. That Jesus Christ is really who He says He is. An opportunity to be His witness as He gave us His Spirit (to live in us) to be. Yet, both of you blew it. You are more afraid of the virus that you have faith in Christ.
At the NAME of JESUS, EVERY KNEE SHOULD BOW... We have been raised together in/with Christ, seated at the right hand of God, FAR ABOVE ALL PRINCIPALITIES and POWER... We have power over all the power of the enemy and he shall BY NO MEANS harm us... That is what an unbelieving world simply finds unbelievable...
I am a living witness that the power that lives in me; that same power that raised Jesus from the dead; that same gives life to my human body. How else can I prove that Jesus' Word in Luke 10:19 Acts 1:8 Philippians 2:10 Ephesians 1:19-21 Ephesians 2:6 are TRUTH and FINAL? I stand with Christ. Galatians 2:20-21." he wrote.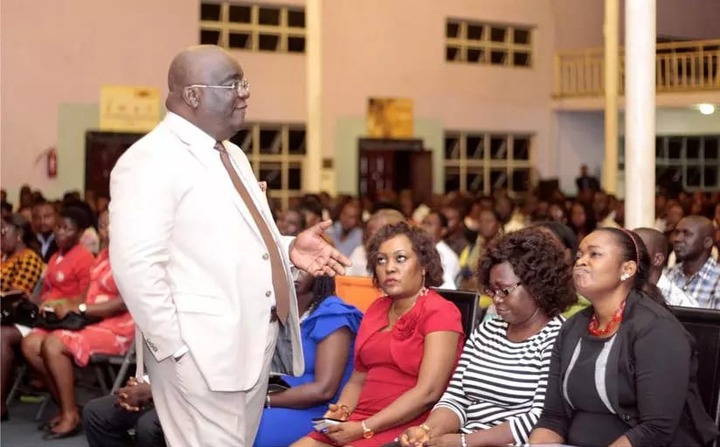 Archbishop Duncan Williams, another leading member of the clergy had earlier also chided a cross section of the public including pastors for churning conspiracy theories over the Covid-19 vaccine. Duncan Williams in his sermon on a Sunday revealed he had taken his vaccine and that it demands faith to take the Covid-19 vaccine.
"People are saying all kinds of conspiracy theories against the vaccine? If you don't have what to preach stop preaching and making a whole sermon out of vaccines. We all take vaccines – from polio to measles – what is different about this vaccine that has got many talking."
Archbishop Nicholas Duncan-Williams has already taken the COVID-19 vaccine and he believes that, it does not mean that he doesn't have faith. Already, he has tested as much as 22 times and in all, has tested negative for the deadly virus and expressed disappointment in some Ghanaians who have refused to take the vaccine because of several conspiracy theories going around.
"if you think I don't have faith for taking the vaccine, you are joking, I have faith but taking the vaccine is also common sense and it is also wisdom," the Archbishop said, as earlier, the Archbishop and notable face of Ghana's charismatic movement was seen wearing two face masks, leading to several trolls on social media.
While delivering another Sunday sermon, Archbishop Duncan-Williams said he wore those masks not because of any spiritual direction, quoting Ephesians 3:20, Archbishop Nicholas Duncan-Williams noted that wearing double nose masks merely "had to do with common sense" and adhering to the novel Coronavirus preventive protocols announced by the government and any atmosphere that is not prayer and Holy Ghost saturated, I will use my double mask and that has nothing to do with the faith, that just has to do with common sense." he said in defense.
"For the bible says, 'Now to Him who is able to do exceedingly abundantly above all that we can imagine,' that word imagine means 'think' and it is common sense, so use your head," he added.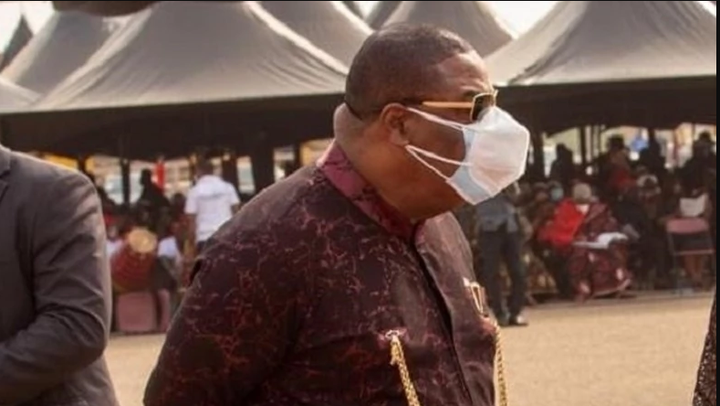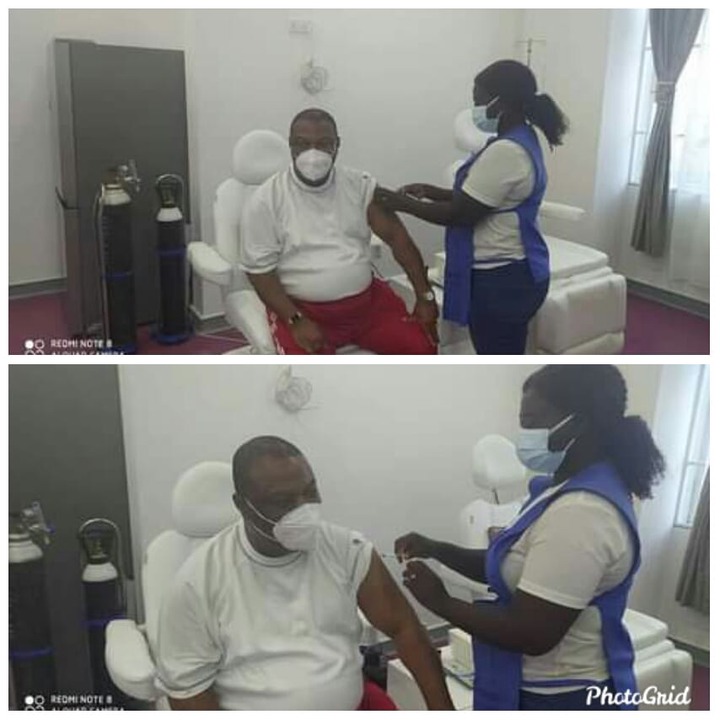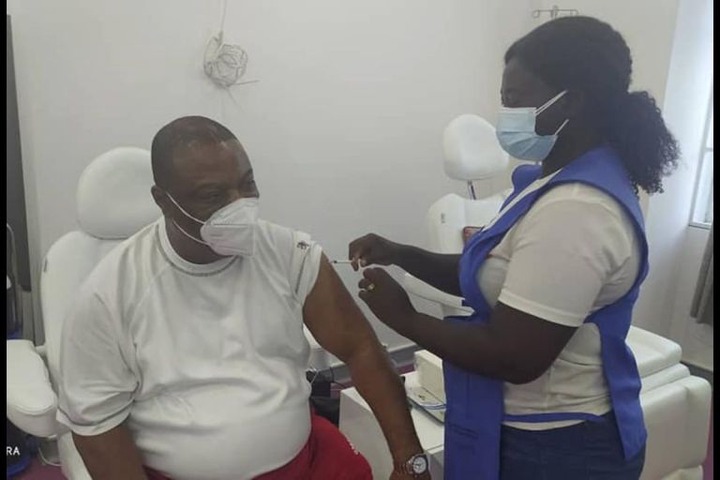 Content created and supplied by: TommyO'Dell (via Opera News )
Opera News is a free to use platform and the views and opinions expressed herein are solely those of the author and do not represent, reflect or express the views of Opera News. Any/all written content and images displayed are provided by the blogger/author, appear herein as submitted by the blogger/author and are unedited by Opera News. Opera News does not consent to nor does it condone the posting of any content that violates the rights (including the copyrights) of any third party, nor content that may malign, inter alia, any religion, ethnic group, organization, gender, company, or individual. Opera News furthermore does not condone the use of our platform for the purposes encouraging/endorsing hate speech, violation of human rights and/or utterances of a defamatory nature. If the content contained herein violates any of your rights, including those of copyright, and/or violates any the above mentioned factors, you are requested to immediately notify us using via the following email address operanews-external(at)opera.com and/or report the article using the available reporting functionality built into our Platform See More