Dan Yaboo|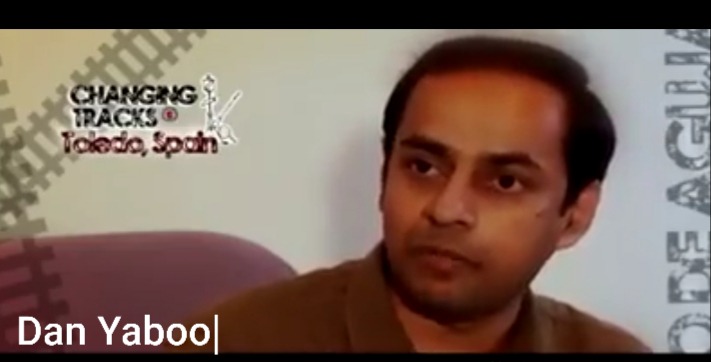 A big Imam Converts to a Christian, as he proves from both the Holy Qur'an and the Holy Bible.
Please read to the end..
One of the most influential Iman Joseph Mario, has Converted from Imam to Christian. To him, no Pastor, Prophet, Father, Sister nor Even a Pope preached to him to change, but here is what happened,
According to him, when he was preaching as an Imam, and a parish priest, he once preached at the parish Priest that, Jesus is not God, then somebody asked him from the crowd (maybe a Muslim) that, if Jesus is not God then whom is he?, so to know whom is he, he read the entire Qur'an again, which covered 114 chapters, 6666 word in the Qur'an,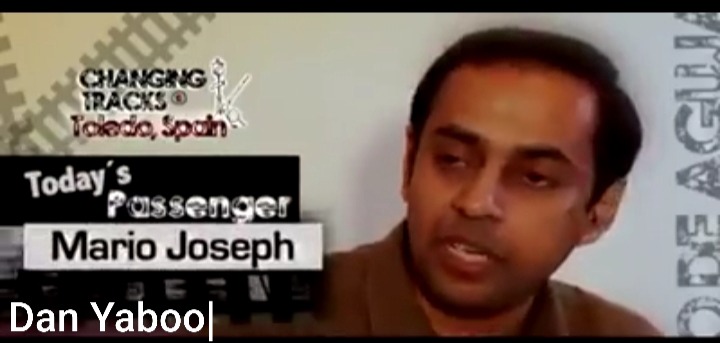 so when he read it, he found out that, the name of Prophet Mohammed is mentioned in the entire Holy Qur'an at 4 places, whilst the name of Jesus Christ is mentioned at 25 places, then he got a little bit confused that, why is the Holy Qur'an giving more preference to Jesus.
And again, he did not find any Woman name in the Holy Qur'an, not even the Wife, Mother, Sister or Children name of Prophet Muhammad, but in the Holy Qur'an Its only one Woman name, Mariam, the Mother of Jesus, no other woman name. And in the Holy Qur'an chapter 3, the name of the chapter is "Families of Mariam", and in chapter 19 is the name of Marriam itself, so he was very curious, to asked himself why the Qur'an says all this things about Mariam.
And again about Mariam, the Holy Qur'an chapter 3 verses 34 onwards says Mary was born without original sin, she never committed any sins and was a virgin, again 50 verse 23 says that she went to heaven with her physical body, even the Assumption is written in the Holy Qur'an.
And then about Jesus, Holy Qur'an chapter 3 verse 45 to 55 verses, there are 10 points the Qur'an makes about Jesus, the first is 'Word of God', second 'The spirit of God ' and third is "Jesus Christ", so Qur'an gaves the names for Jesus. And again the Qur'an says Jesus talked whe he was about 2 or more days old after his birth, it says again that Jesus created a bird with mud and breath to it and it became a life bird, so he taught it that if he can give life to a mud(clay) then he can give life. And again it said, Jesus cure a man born blind, a leprosy etc, curiously, Qur'an says that, Jesus gave life to dead people, he went to Heaven, he is still alive and he will be coming again, so when I saw all this things, I was like why is the Qur'an saying all this things about Jesus.
And about Prophet Muhammad, you know according to the Holy Qur'an, Mohammed is not the word of God, the spirit of God, never spoken when he was 2 days old, never create bird with mud, never heal any sick people, never raised any dead, he himself died, and according to Islam, he is not alive, and he will not come back. So there is a big difference between these two Prophets, and you know I don't call Jesus as God, because my idea is ,he is a Prophet, and a Prophet greater than Mohammed, he said.
So one day I went to my teacher that taught me 10 years in Arabic College and ask him, Teacher, how did God (Allah) created the universe, and he answered and said, God (Allah) created the universe THROUGH THE WORD, then my question, is the WORD Creator or Creation, Qur'an says Jesus is the Word of God, so if my Teacher says he's Creator, then Jesus is Creator so all Muslims must convert to Christians, and suppose if he said he is Creation, he will be Trapped, because, he said everything created through the word, then how did God creates the Word, so he cannot said, he is Creator nor Creation, so he get quiet angry and pushed me out of his office and said, whether he's Creator nor Creation he doesn't care get out.
So they say he is not a Creator nor Creation so they don't compare to God, so I told my Teacher whether he is Creator nor Creation, that's why Christianity says the word is son of God, so he told me if he is son of God then show me the mother of the son, so I quickly referred to some portion of the Holy Qur'an that says, God can see without Eye, can talk without Tongue, can hear without Ear, its writing in the Qur'an, so that's the case he can have Son without a wife. So then we had a big argument, and at the end I took my Qur'an and Say, Allah please tell me what should I do, because your Qur'an says Jesus is still Alive, Mohammed is no More so tell me whom should I accept, after that I took my Qur'an and opened it, I did not ask anyone but only my Allah, when I opened I saw Qur'an chapter 4 verse 94, and it Says that, if you have any doubts in this Qur'an, that I gave you go and read the Bible or those who read the Bible, the truth is already revealing that.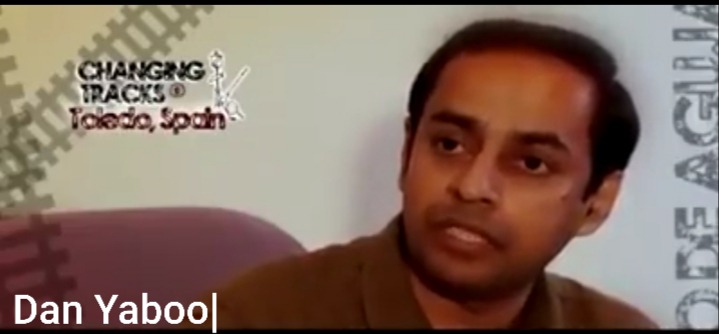 So if you asked me who Converted me to Christianity, it's not any Pastors, Priests, Father or Sister, not even the Pope, but the Holy Qur'an Converted me to Christianity, he concludes.
https://youtu.be/e6Rq3A29pm8
Please do well to share and follow for more information
Content created and supplied by: DanYaboo (via Opera News )
Opera News is a free to use platform and the views and opinions expressed herein are solely those of the author and do not represent, reflect or express the views of Opera News. Any/all written content and images displayed are provided by the blogger/author, appear herein as submitted by the blogger/author and are unedited by Opera News. Opera News does not consent to nor does it condone the posting of any content that violates the rights (including the copyrights) of any third party, nor content that may malign, inter alia, any religion, ethnic group, organization, gender, company, or individual. Opera News furthermore does not condone the use of our platform for the purposes encouraging/endorsing hate speech, violation of human rights and/or utterances of a defamatory nature. If the content contained herein violates any of your rights, including those of copyright, and/or violates any the above mentioned factors, you are requested to immediately notify us using via the following email address operanews-external(at)opera.com and/or report the article using the available reporting functionality built into our Platform See More