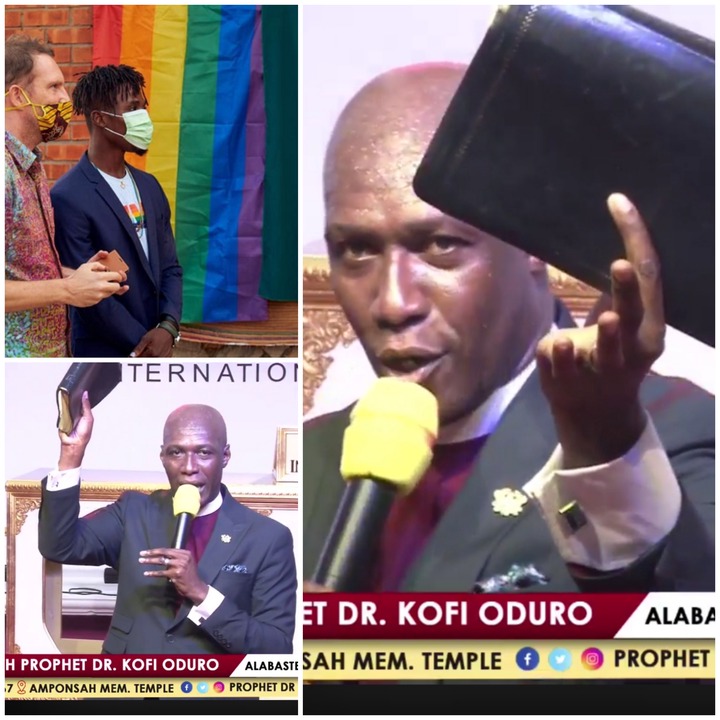 The Founder and Leader of Alabaster International Ministry, Prophet Dr. Kofi Oduro had spoken vehemently against any move taken by groups of persons in the country with or without any external influence to legitimize 'Lesbian, Gay, Bisexual, and Transgender" (LGBT) rights in Ghana. According to him, it is abominable for Ghana to entertain this and thus called on the Christian community to mount strong advocacy to reject its adoption in the country.
Prophet Oduro cited several scriptures in the holy book [Bible] to buttress his argument for a national campaign among the righteous to protest LGBT in Ghana. He mentioned that Ghana would end like the biblical Sodom and Gomorrah, should this be allowed to be legalized.
The Prophet disclosed that the word of God has made it clear that it is abominable, and by which those that had taken an oath by the bible in assuming any office shall be cursed if they ever allowed LGBT into the nation.
"It's clear. None of these will possess God's kingdom. This same bible that you swear with, has spoken against it. A nation that commits these incurs God's wrath. Sodom and Gomorrah had their fair share. Same-sex is an abomination and the pulpit must begin to rise and tell this nation…we shouldn't be quiet."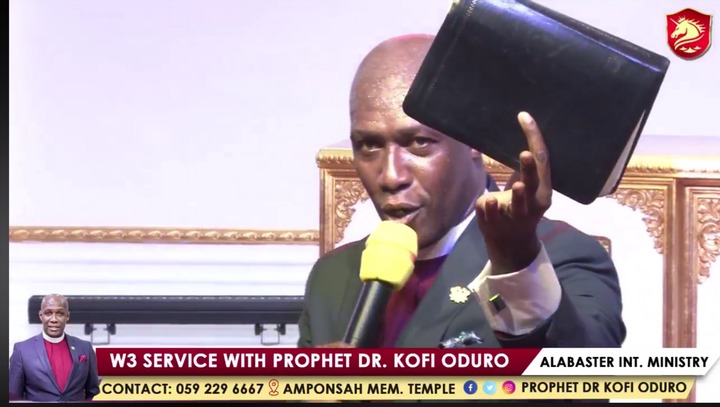 In reading Leviticus 18: 22 [You shall not lie with a male as with a woman. It is an abomination], and 1 Corinthians 6: 9 [Do you not know that the unrighteous will not inherit the kingdom of God? Do not be deceived. Neither fornicators, nor idolaters, nor adulterers, nor homosexuals, nor sodomites], Prophet Oduro warned that God's wrath will be upon whoever admits this 'ungodly' practice in the country.
"Dogs don't that. Cats don't do that. Chickens don't do that, and yet humans want to do this? And then when they pick up the bible, if it's the President they swore to protect the nation and the constitution…same with any other public servant," he exclaimed.
He indicated that nations that had allowed this practice had suffered the most at novel coronavirus. Prophet Oduro added that it is God's own doing that these nations suffer the consequences as it was in Sodom and Gomorrah, for committing these sins.
"Look at this coronavirus. Check nations that have adopted and legalized LBGT and find out how they struggling with the infection of the virus. How?"
Content created and supplied by: Tinch (via Opera News )