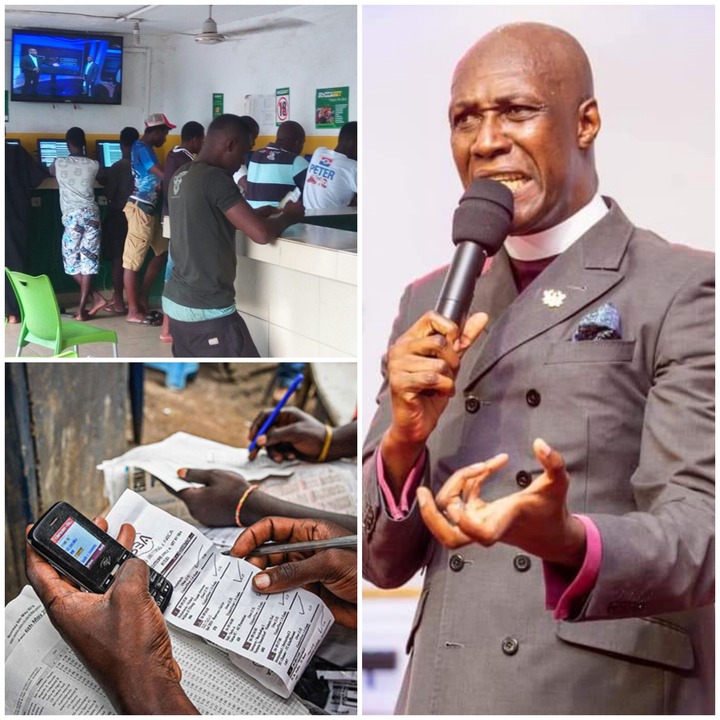 The Founder and Leader of Alabaster International Ministry, Prophet Kofi Oduro is lamenting over the attitude of the youth of the country towards creating wealth at the expense of seeking knowledge and prosperous future. He argued that the lust and misguided conception about riches, coupled with greed amongst the youth had become so endemic.
He indicated that in years past when young people were taught to embrace humble beginnings to life and maturity, today's youth prefer to be rich over night "because they see their colleague so wealthy and wonder what they do."
The Prophet indicated that the youth of today prefer to gamble than work, and wish to make money over night. He however justified that much of what is happening today with the youth are because of the dishonesty many elderly people had taken to enrich themselves.
"What job at all do these people do that overnight they get to build these houses, buy these ten cars and the likes. So our youth out of greed wish to learn. They forgo the decent and struggling approach for a shortcut and greed takes control over their ambitions."
In his summon to the church, Prophet Oduro recounted that at his twenties, his late father sent him a letter admininshing him to trust his life in the Lord, and embrace whatever that comes his way without any regret.
He added that the content of the letter though brief was very potent in moulding his person and minds as he grew. Prophet Oduro mentioned that the message resonates strongly even today and wish that many could take lessons from it.
"Dear Kofi my son, in all things don't rush. Rather depend on God for guidance, for direction and disgression," he recalled the message in the letter.
Prophet Oduro indicated that the letter makes so much to him now at a time when he is more with him.
Content created and supplied by: zeckon52 (via Opera News )