The Jehovah witness or Jehovah's witnesses is a Christian denomination group known for their extreme faith and morality which is of a higher version of the Christian faith.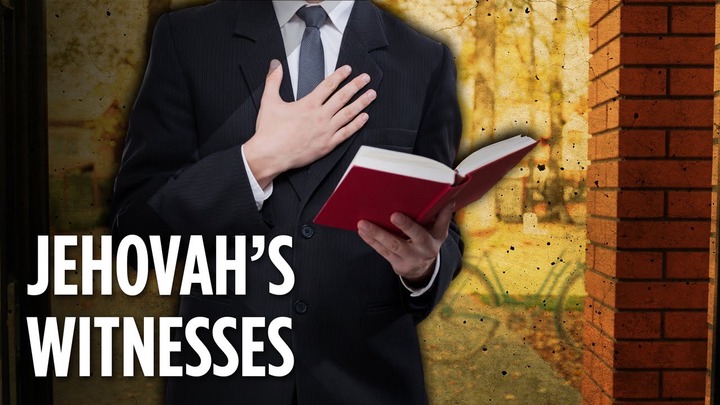 They have a few traditions and norms which sometimes make them seem different from their other Christian denomination even though they are Christians.
Let us look at a few facts about the Jehovah witness you probably did not know and you will be amazed to know much about this this extremely awesome religious group.
1.Jehovah witnesses do not celebrate Christmas Day and Easter due to the fact that they believed it coincides with many pagan festivities and also Christ Jesus never asked his followers to set aside a day to celebrate his birth nor his death.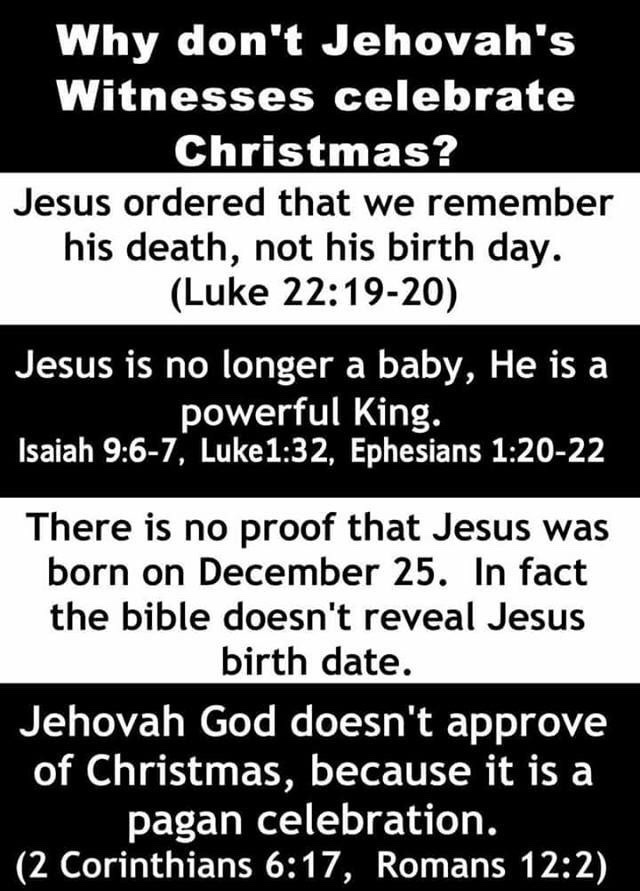 2.They don't engage in blood transfusions or blood donation in the sense that they believe it is against God's will to do so hence they do not donate blood or take blood even if it will mean it will affect their health.
3.They do not vote or take part in elections they to the fact that they see voting for a specific person or political party is seen as bias and hence will want to be politically neutral.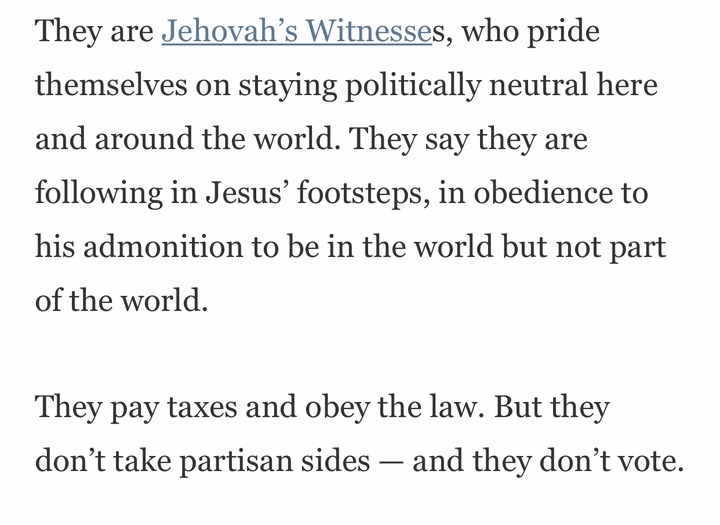 Despite no voting in elections Jehovah witnesses do not joke with their taxes and always ensure to pay them on time since they believe avoiding taxes is a big sin unto God.
4.They do not celebrate birthdays neither do they wish their family and friends a happy birthday, as per their faith simply saying happy birthday to a colleague is considered a sin.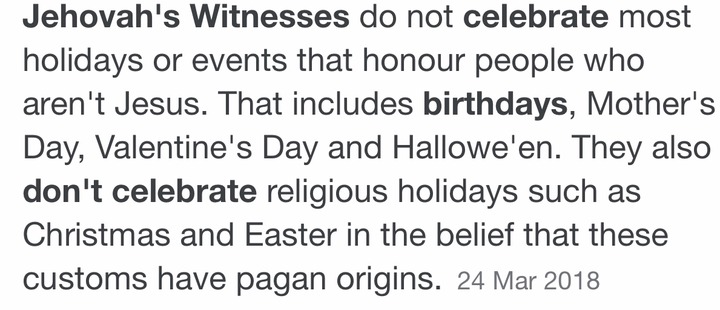 5.They do not believe in Jesus Christ, the cross nor the trinity in the sense that they believe Jesus Christ is God's first son and first creation and as such his life began in heaven and he cannot be included in the trinity.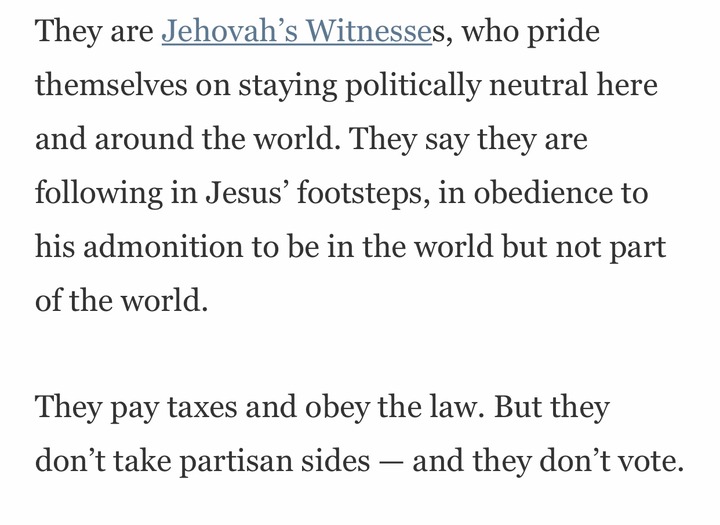 Please tap on the follow button above and please drop a comment expressing your views about this religious and moral Christian faith denomination, also share this article to your friends and family thanks for reading.
Content created and supplied by: Informative-news (via Opera News )