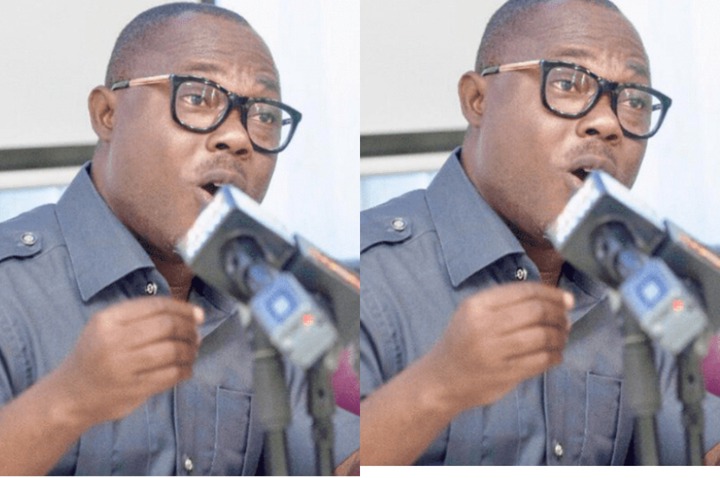 Professor Yaw Ransford Gyampo released a powerful message to all Ghanaians
Luke 5:8 reads "When Simon Peter saw this, he fell at Jesus' knees and said, "Go away from me, Lord; I am a sinful man"
One day, Jesus was preaching beside the lake Gennesarat. Given that the crowd were many, he asked that one boat be pushed from on-shore into the lake so He could sit in there and preach.
After preaching, He asked Peter to cast his fishing net deeper into the lake for a catch of fish. Peter hesitantly did this, because, as an expert fisherman, he had labored throughout the night with no catch.
But when he obeyed Christ, he had a bounty catch. It was when Peter saw this that he fell at the feet of Christ, asking Him to depart from him, because he was a sinner.
"There are many lessons in this" . But what I want to touch on, is the fact that, the closer one gets to Christ, the more he becomes aware that he is a sinner. 
Peter had stayed throughout, listening to the preaching of Christ. It was Peter's boat that Christ borrowed for His preaching around the lake.
It was none other than Peter that Christ asked to cast his net deeper for a catch of fish. This suggests a certain closeness of Peter to Christ. Yet, when Peter saw the amazing miracle of Christ to him, he didn't brag about it. Instead, he asked Christ to depart from him, because he felt he was a sinner and unworthy.
Ignore holier than thou people who condemn other people as sinners and unworthy. Anytime a person becomes very critical of the sins of other people, it simply suggest that that person is himself or herself very far away from Christ, and is probably indulged in even more filthy sin in secret. 
Anyone who is closer to Christ recognizes how unworthy he or she is, and hence humbles himself or herself before Christ. Such a person would have no time to arrogate to himself or herself the task of condemning others. 
For, the closer you are to Christ, the more unworthy you know you are. This makes you humble in praying for forgiveness for yourself and also for others, rather than condemning them.
If in spite of his closeness with Christ, Peter still referred to himself as a sinner and unworthy, then how close are you to Christ, to warrant your bold and audacious condemnation of others as sinners.?
People who are very close to God, do not really judge and condemn others as sinners. They pray for such supposed sinners to come into repentance. 
May God help us shun the hypocrisy of being overly critical about other people's sin, when we ourselves are far away from God and piety.
Content created and supplied by: SallsyNews_GH (via Opera News )