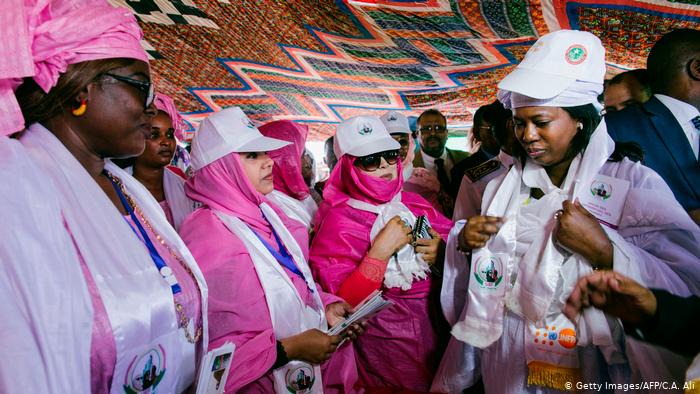 Women are special creations of GOD Almighty (ALLAH). They are endowed with special skills, knowledge and experience that make them unique from their male counterparts. GOD Almighty (ALLAH) created a woman to be a proper companion of man, sharing rights and responsibilities so as to ensure a balanced and harmonious living. ALLAH states in the Quran: ((.... And they (women) have rights (over their husbands, as regards living expenses, etc) similar (to those of their husbands) over them (as regards obedience and respect) to a reasonable extent, but men have a degree (of responsibility) over them. And ALLAH is All-Mighty, All-Wise.)) Quran 2:228. ALLAH also states: ((.... they (women) are a 'libaas' (covering, protection, comfort) for you(men) and you are 'libaas' for them ....)) Quran 2:187.
It is true that GOD Almighty (ALLAH) Has appointed the man to be head of the family, giving him more responsibilities over the family. ALLAH says: ((Men are the protectors and maintainers of women, because ALLAH has made one of them excel the other, and because they (men) spend to support them (women) from their means....)) Quran 4:34. It is clear therefore that in the home, ALLAH has appointed the man to be head of the family and as such placed upon him responsibilities.
The holy Quran, in addressing the believers, often uses the expression "believing men and women" to accentuate the equality of both male and female in regard to their particular duties, rights, virtues and merits. Islam is such a religion which has first given to the women a place of dignity and honour because before the advent of Islam, there were huge discriminations towards women. Islam abolished inhumanity, inequality, discrimination towards women as well as gave a complete code of conduct for both male and female. Prior to the arrival of Islam, the pagan Arabs used to bury their female children alive, make women dance naked in the vicinity of Ka'ba during their annual fairs and treated women just like slaves or chattels and they used women only for their sexual contentment who possess no rights, dignity, honour or position. Unlike other religions, which regarded women as being possessed of inherent sin and wickedness and men are being possessed of inherent virtue and nobility, Islam treats men and women as being of the equal essence created from one soul. Allah says: (("O mankind, be mindful of your duty to your Lord, Who created you from a single soul and from it created its mate and from the two created and spread many men and women....")) Quran 4: 1.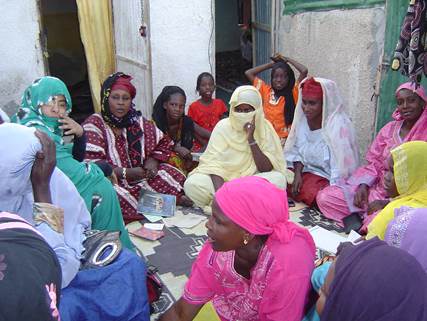 To understand the rights, honour, dignity and status of women in Islam, it is sufficient to judge the position of women before the advent of Islam. At that time, they were like slaves and most often their positions were worse than animals. The Prophet (peace be upon him) proposed to stop any sorts of torture, cruelty or inhumanity to women. He showed greatness towards them. He advised the Muslims: "Fear Allah in respect of women." And: "The best of you are them who behave best to their wives." And: "A Muslim must not hate his wife, and if he is displeased with one bad quality in her, let him be pleased with one that is good." And: "The more civil and kind a Muslim is to his wife, the more perfect is his faith"
The Prophet (peace be upon him) was very much forceful in enjoining upon Muslims so that they are kind to the women. In his Farewell Pilgrimage, he directed those present, and through them all those Muslim whoever came later, to be courteous and kinds towards women. He said: "Fear Allah regarding women. Verily you have married them with the trust of Allah, and made their bodies lawful with the word of Allah. You have got (rights) over them, and they have got (rights) over you in respect of their food and clothing according to your means" .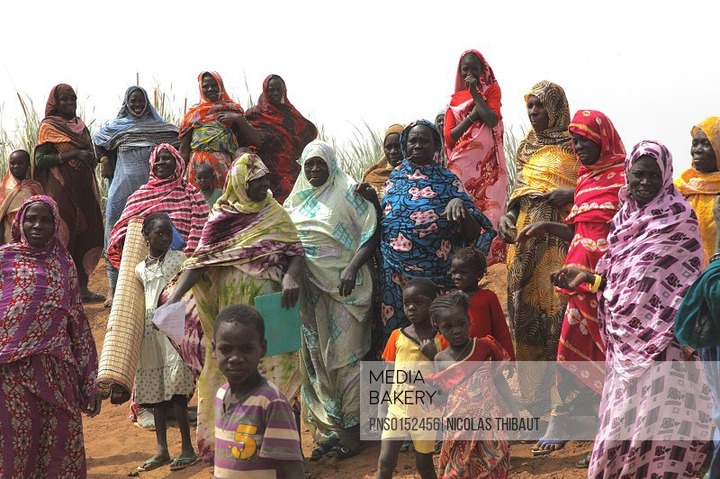 But currently in many Muslim communities women are not considered according to the rights given them in Islam. In many societies Muslims are practicing their own cultures and customs and women are being subjected to cultural issues, patriarchal features of their society and also political oppression.
It is clear that Islam has granted women all the rights that they deserve. There is no Human Rights organisation or Civil Society group that can come up with rights of women to fight for, except you find that, that right has already been granted to women in Islam. The main issue here is the implementation of those teachings of Islam regarding rights of women. Muslim women should therefore learn the teachings of Islam and teach it among themselves.
Human rights organisations should seek to have the rights of women given by Islam enforced. Muslim men will easily comply when what is being sought for is something that already exists in the religion. But if the impression is that these organisations are now trying to come up with these rights for women, it will be difficult, particularly as these organisations don't have Islamic backgrounds.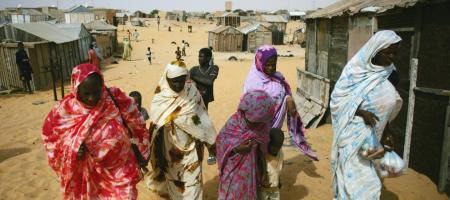 Don't forget to like, share and follow for more inspiring articles. Stay Blessed.
Content created and supplied by: Hasbiyallah (via Opera News )