Faith is a wonderful indoctrination. It has the potential of reducing its believers to be servants of any such call. There are many faith believers. These include Christianity, Muslim, Buddhism, Atheists, Traditional belief etc.
Many contemporary Christians are losing grip of the pillars of Christianity; which is the word of God and salvation; and strictly adhering to prophecies, which is but only a component of Christianity or any other faith.
Indeed, some prophecies were fulfilled in the Bible and those were done to emphasize the glory of God and to also let unbelievers to know God's omnipotence and omnipresence.
They did not in any way, replaced for instance salvation, the main reason for Christianity. It's therefore not out of place for prophecies to be a part of our spirituality. Prophecies foretell the future and even the potential of projecting how one could be; either rich or poor.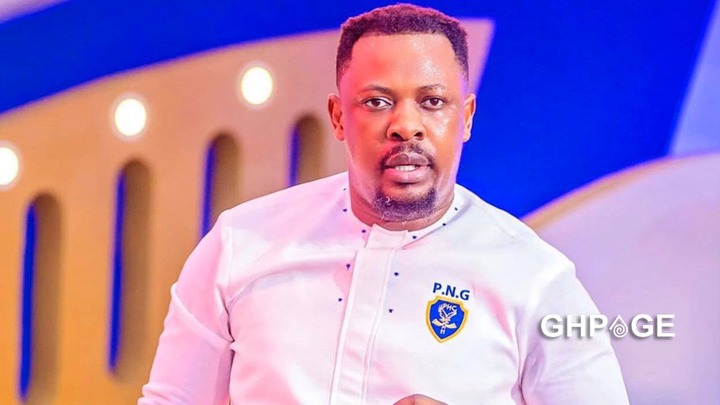 In the case of the latter, there's the temptation to request or call for how to revert it for the best. And this is where the false prophets exploit to suit the demonic whims. In those instances, expect the self-styled fortune tellers, sorcerers and fetishes to operate under the guise of prophets to take advantage of unsuspecting and desperate souls.
Some Ghanaian pastors have assumed the status of modern day wealth-created prophets, always preaching prosperity and nothing else. They've acquired television stations to preach their version of Christianity-wealth and nothing else.
Some hardly quote Bible verses or explain the word of God as the Bible prescribes, in their doctrines. They ask their congregation to buy some spiritual waters or oils to induce their instant wealth or sack any tormenting spirit disturbing their finances.
Pure fetish practitioners have also jumped into fray, taking advantage of the modern day conned prophets and pretending to be prophetic messiahs with the spiritual wand to make people rich overnight.
It therefore comes as no surprise at all the way younger folks who have become overnight converts of wealth prophecies; to try to put into practice, what they've seen or heard from these false prophets.
They kill, as was recently recorded at Kasoa, in the Central Region, where teens as young as 18 and 16 did the most gruesome act of killing an 11-year old because a certain prophet-sorcerer told them to bring human parts for instant riches.
There are almost and always reported cases of missing individuals who are later found with their essential body parts or organs taken away, obviously for ritual purposes. Today, boys are brave enough to have spiritual god-fathers who perform rituals for them before they go into their armed robbery or fraud expeditions.
The mind-game and the scary prophetic spirituality
The outcome of some of the prophecies made by some of our renowned men of God were nothing but stating what scientific findings and research would have also established. Most are purely mind-games.
Our nation's prophets prophesized the outcome of Ghana's elections. Some including famous ones like Rev Owusu Bempah altered their prophecies until the final results were counted. Many others got it outright wrong.
The American election became the rallying call of many religious leaders to show their prophetic prowess. Most predicted a Trump win against that of Biden. Biden eventually won against the prophetic wish of some of our pastors.
It later proved that the undertone of the prophetic revelations against Biden were nothing short of Biden's orientation towards homosexuality. So days prior to the American election became the finest opportunity for these pastors to state their abhorrence for Biden and his homosexuality phobia with a coated prophetic scare.
With religion considered the opium of the masses, often words that come out from pastors are considered to be the truth and sacrosanct. Some pastors therefore take undue advantage of this siege mentality to make all kinds of weird prophesies and propositions.
The pastors who were supporting Trump therefore tried to create a spiritual scare into American voters and their own to avoid bringing into the Oval office, one of the chief exponents of homosexual practice—Joseph Biden.
Others like our own Badu Kobi, posted a prophecy that was as cunning as ambiguous. His, was a kind of two sides of the same coin; meaning whatever should be the outcome of the American election, none could rule out the fulfillment or truism of his prophesy.
It does baffle many thoughts why Badu Kobi will prophesy that Biden will win; but Trump will rule with no further explanation; only to further confuse his congregation that his prophesy shows how strong Trump is; and weaker Biden is.
These are some of the usual mind-games that our prophets adopt to get their followers accept their so-called deep seated spirituality. First they baffle their congregants with such confusing statements in the hope that they can cajole them into accepting their so-called spiritual purity.
In that state of sieged mentality, many within the faith, operate on an auto pilot with no mind of their own than to succumb to the direction of their pastors, their prophets and their prophecies.
In the case of Owusu Bempah, his wobbling prophesies were purely wishful and deceitful propaganda and one could easily detect from his struggling and unconvincing explanations on his post-shifting prophesies.
The reason was that simple. He has shown to be a political or an election prophet. Therefore, any of his election calculations should be seen to be conforming to his political belief.
This is a man who has not shielded his avowed support for the President and the ruling NPP government. And so with some Ghanaians alluding to a possible re-enactment of the result of the American election here in Ghana, Rev Owusu Bempah had to skew his prophesy on the American election to suit his own political belief.
Therefore, when it was all obvious that Biden was winning, Owusu Bempah still stood by his prophetic words that something extraordinary will happen to tilt the outcome of the US election in favour of Donald Trump.
He did all that playing the psychological game on Ghanaians. It was that simple: that is a Donald Trump triumph will have a positive psychological impact on Akufo Addo's re-election. And so as it didn't turn out that way, Bempah had to manufacture all manner of reasons for his botched prophesy.
Owusu Bempah and Nigel Gaisie represent those who are so consumed in worldly politics that they can sacrifice spiritual truth, to white-wash gullible voters to vote in a certain direction.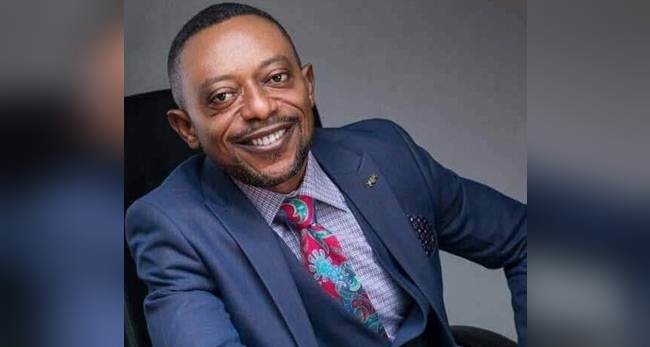 Content created and supplied by: RKeelson (via Opera News )
Opera News is a free to use platform and the views and opinions expressed herein are solely those of the author and do not represent, reflect or express the views of Opera News. Any/all written content and images displayed are provided by the blogger/author, appear herein as submitted by the blogger/author and are unedited by Opera News. Opera News does not consent to nor does it condone the posting of any content that violates the rights (including the copyrights) of any third party, nor content that may malign, inter alia, any religion, ethnic group, organization, gender, company, or individual. Opera News furthermore does not condone the use of our platform for the purposes encouraging/endorsing hate speech, violation of human rights and/or utterances of a defamatory nature. If the content contained herein violates any of your rights, including those of copyright, and/or violates any the above mentioned factors, you are requested to immediately notify us using via the following email address operanews-external(at)opera.com and/or report the article using the available reporting functionality built into our Platform See More