In this article I will discuss some of the signs that God really wants you to increase your hope in him more. And what is HOPE? Hope is similar to faith, but not the same. Hope is the expectation that what you want or want will happen as faith deals with solutions or the ability to fix problems or the future in the present tense as if it had already happened. 11:1 Hebrews.
But here are the three signs that God is asking you to have more faith in him.
1 God is calling you to put more faith in Christ while your Earthly hope is deferred.
If you encounter a pause in your life over one need or wish from God, but it seems like the answer to your question is still far away, there is a sign that God is calling you to believe more in him.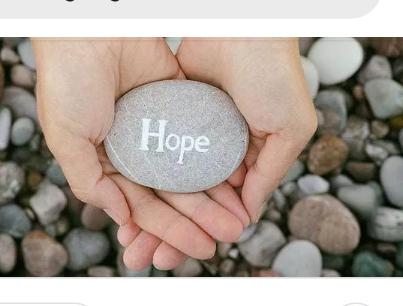 Refer to Proverbs 13:12. Deferred hope makes the heart sick, but it is a tree of life when the desire comes. Just when we have a hunger for water, it tells us that we need to drink water, and when we're hungry, it also tells us that we need food to restore our strength and replenish it. This can be extended to our struggles and delays in our lives, implying that God wants us to have more faith in Him. Not that, God wants us to undergo delay in our lives, but as I have shown above, some things are bound to occur naturally just as thirsty and hungry. God wants us to place our trust in Jesus Christ, his son because he is the hope of men. Consider 15:12-13 in Romans. And again, Isaiah says: "And the root of Jesse shall be: and he that shall rise to reign over the Gentiles, in him shall the Gentiles hope." Now may the God of hope fill you with all the joy and peace of faith, so that in the power of the Holy Spirit you may abound in hope.
2 A call to endurance is a sign that God is asking you to give him more hope.
Patients are virtues, whatever circumstance or struggles you go through, God brings you to the patient's school, and is a sign that he wants you to believe more in him. Consider Romans 12:12, rejoicing in hope, patient in distress, continuing in prayer steadfastly. You are supposed to rejoice in faith, even though the answers to your prayers are not in the corner. This means that you should not capitulate or give up on God, but you should be resilient and concentrated. Knowing full well that God is never going to trick you. Consider Proverbs 23:18 For there is certainly a hereafter, and your hope will not be cut off. The patient dog eats the fat-born dog,"Patient Dog eat the fatest born" As long as your faith is in Christ Jesus, your hope will not be shortened, and he will grace you with double honour, if you choose to be steadfast in hope and wait patiently for him. Consider 5:3-5 in Romans. And not only that, but we glory in tribulations too, knowing that perseverance is created by tribulation; 4 and perseverance, character; and hope, character. 5 There is no disappointment in hope, for the love of God has been poured out into our hearts through the Holy Spirit who has been entrusted to us.
3 This is a sign that the Lord is asking you to have more faith in Him if you are facing problems that can never be fully solved until the coming of Christ. You may have lost your heart, someone who means everything to you, who loves you emotionally, spiritually, and otherwise. And eventually, the individual is no longer alive, and this is a sign that God wants you to have more faith in him.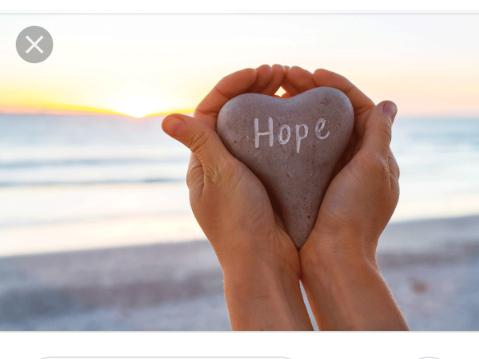 Consider 2nd Corinthians 4:14 believing that the Lord Jesus who brought us up will also raise us with Jesus and present us with you. God wants you to believe in his Son, Jesus Christ, who is coming back to restore everything to you, and you should hope that when Jesus Christ returns, you will see your love again. Consider 2nd Corinthians 4:16 We should not lose spirit, therefore. While our outer man is perishing, day by day, the inner man is being revived. 17 For our light affliction, which is but for a moment, worketh for us a much greater and everlasting weight of glory, 18 inasmuch as we behold not the things that are seen, but the things that are not seen. And that which is seen is temporary, but that which is not seen is permanent.
Life can not and will never be complete before Christ Jesus returns, there are some difficulties that you are going through today, these challenges do not have a perfect solution now, but God is calling you to believe in his Son Jesus Christ through that challenge, the second coming that he will make everything perfect. Your faith, in him alone, should be and remain. Consider Colossians 1:27 that God will make known to them the riches of the glory of this mystery among the Gentiles, which is the hope of glory, Christ in you. Colossians 4:3 For you have died, and with Christ in God your life is secret. Consider Revelation 21:1-27 as well. I long for your indulgence, dear readers, to place your hope in God today, and He will never disappoint you. Only remain faithful in faith and steadfast. In whatever circumstance you move through, he will see you through. He's well aware of your tribulations and trials. Don't give up on him.
May God answer you quickly, and grant you the desires of your heart, as you continually hope for Him. Keep blessed in Jesus' name, dear readers. Uh, yeah.
If this ministry blesses you, don't be greedy, share it with your friends and family. Know that sharing cares!
Thanks for reading, the topics covered here are available for positive progress and critical assessments. Please do well to drop a comment below and share the article with as many as possible as possible
Content created and supplied by: EricNews6 (via Opera News )