Please before we get into today's article follow, share with your friends and family and then leave a comment down below and let us know what you think, and all that being said let get started.
It's true that there are over fifty percent of Christians, twenty percent of Muslims, fifteen percent of Traditionalists, and fifteen percent of non Traditions out there but upon Christians being more than anything else a Pastor of a church called Pentecost in Accra who speaks Twi decided two show all his church members how where they will end up one living day looks like (Heaven).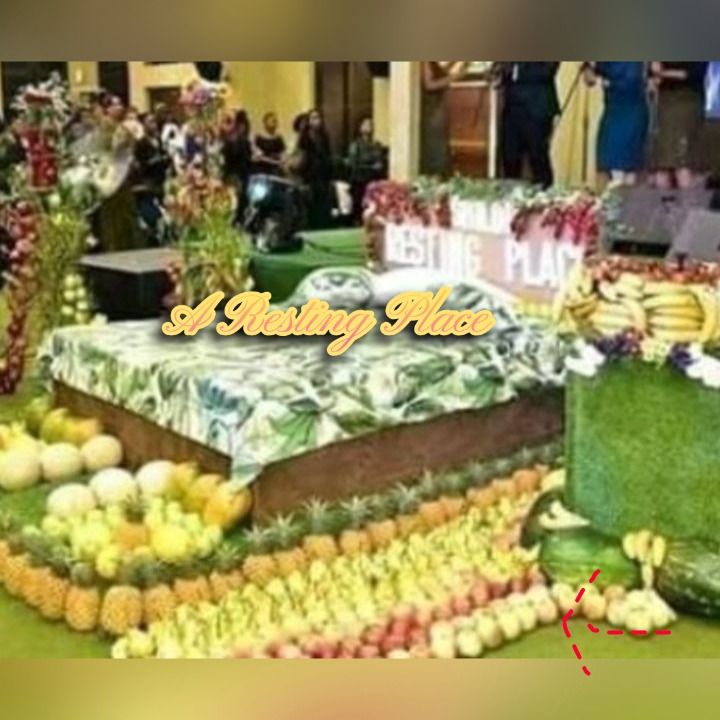 According to the Pastor he claims that he was visited three good times by the Angels of God and also visits them by his self. As you can see in the photo at the top there are over Hundreds of fruits around the bed called "Resting Place". This pastor explained that those fruits are not hundreds, thousand neither millions but billions because he gently explained what's he meant. He said "at the place any fruit you picked will appear back in one blink of an eye".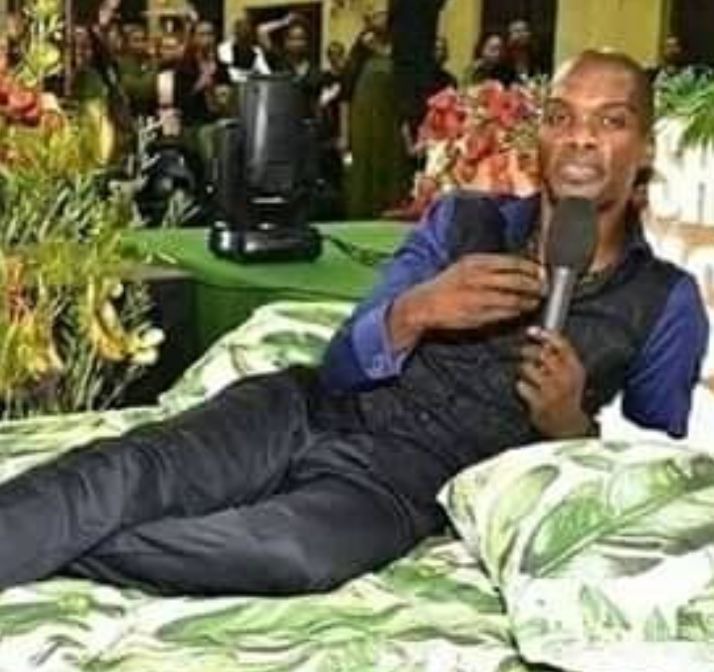 This amazing display by this Pastor causes stare on social media as you too are doing right now. He asked the members if they had any questions to ask him but they all just concentrated on one question asking him if Heaven and Hell are near to each other but he said Heavy is like a mountain while Hell is Under it. See some other photos below,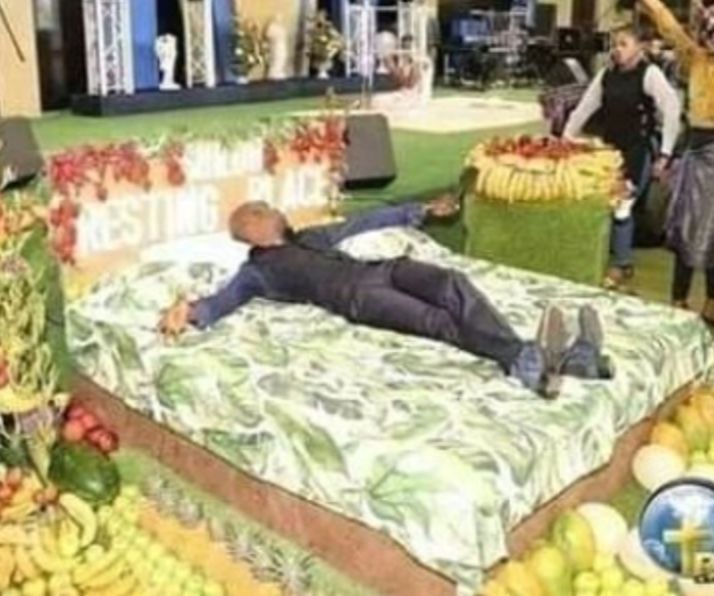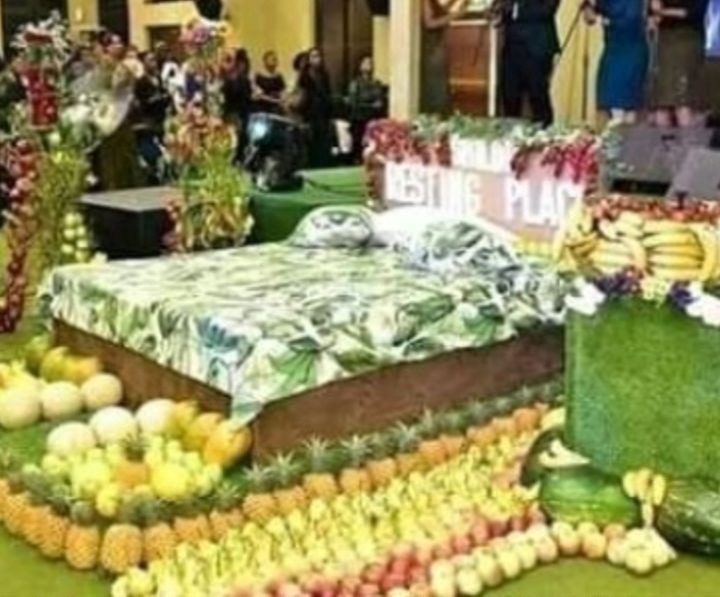 Guys thanks for reading once again please try leaving a comment down below and also don't forget to follow us by clicking it on the right corner of your mobile phones so that I can notify you whenever a new post is out.
Content created and supplied by: CelebritiesCastle (via Opera News )