One of the most symbolic aspects of being a Christian is miracles. In fact, during His time on earth, our Savior Jesus Christ spent the majority of His time performing numerous miracles. He isn't the only one, though; prophets like Elijah used their faith in the Lord to call down fire from the heavens to prove an eternal point: God exists—and He is the source of all miracles. As a result, you could argue that miracles aren't just for healing. 
"Then the LORD's fire fell and consumed the offering, the wood, the stones, and the soil, as well as the water in the trench." – 1 Kings 18:38; 1 Kings 18:39; 1 Kings 18:40; 1 
Moses, who split the Red Sea in two and drowned the Pharaoh and his armies, is one example. We also have Jesus, who turned water into wine, which represents provision in times of need. So, as we have seen at the Holy Church of Sepulcher, God only needs to hear your prayers, and miracles will become the norm in various aspects of your lives. This has an impact on your finances, family and loved ones, education, health, spiritual development, and many other aspects of your life. 
"All you have to do is ask, and your achievements will appear insignificant in comparison to God's works." 
"Never forget that experiencing God's wonders is only a single locked door away, and you have the key in the form of prayers. So, why not put it to good use?" 
INSTANT MIRACLES PRAYERS 
I come to You today as Your humble servant, powerless and insignificant in comparison to Your vast excellence. You have complete control over everything in this world and the next, including my life, and I stand to gain everything through my worship of Your name. 
YOU MIGHT ALSO ENJOY During Lent, why do Catholic priests wear violet? 
Lord Almighty, I pray for instant miracles that will turn my life's perceived disadvantages into assets. In my long life, Father, your miracles will touch every aspect of my life, and testimonies will not be far from my lips. I pray that instead of allowing my enemies to mock me, You make me a living wonder who will preach Your mercies for the rest of my life. I thank You for Your responses, and I pray in Jesus' name, Amen. 
A HEALING MIRACLE PRAYER 
If there's one thing I've learned from the Bible, it's that Your power can perform miraculous acts. My fingers traced down other examples in the texts, such as the cleansing of the ten lepers, after seeing how You healed the blind. 
Father, in the same way, I pray for Your divine mercy and complete healing of my body, mind, and soul. In the Name of Jesus, let Your divine power wash through all the nooks and crannies of my body and fill it up. Make me whole and a living testimony so that I can dance in joy to Your praise. I thank You for the favor, and I pray in Jesus' name, Amen. 
If you can say Jesus, MIRACLE HEALING PRAYER FOR THE SICK MIRACLE HEALING PRAYER FOR THE SICK 
Father, we pray today on behalf of "name of the sick person" to ask for Your help. We can't do it on our own, and even if we could, we wouldn't be able to bear the consequences. As a result, we come before You today to ask that You heal "Name" of his or her illness. There are numerous examples in the Bible that are greater than this, so we know that this is a miracle waiting to happen. 
YOU MIGHT ALSO ENJOY When we pray as believers, seven things happen. 
As a result, we pray that he/she will give thanks to You, Oh Lord, with his/her strength tomorrow, knowing that this will not keep him/her down. 
I thank You for Your mighty assistance and for allowing me to pray before You, and I pray in Jesus' name, Amen.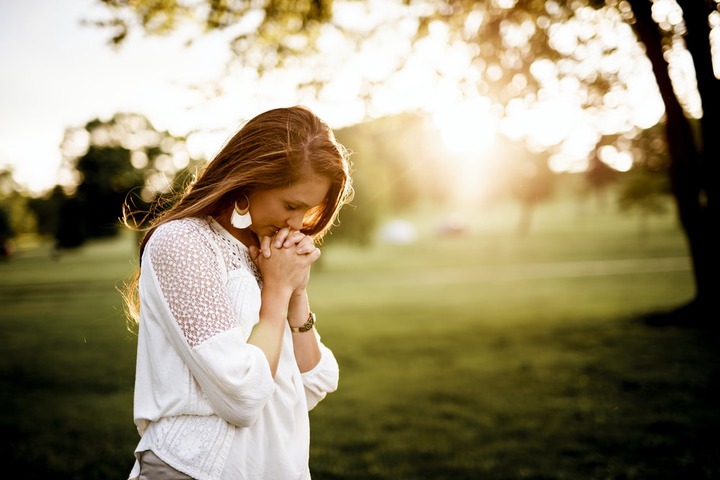 QUOTES FOR HEALING PRAYER 
"All scars, no matter what kind, have a certain beauty to them. A scar indicates that the pain is over, that the wound has closed and healed, and that the problem has been resolved." Harry Crews" 
"It's always difficult to deal with injuries on a mental level, but I like to think of it as a fresh start. Because I can't change what happened, my focus must shift to healing and returning stronger than before." Carli Lloyd is a writer. 
"A generous spirit and kindness go a long way. As well as a sense of humour. It's similar to medicine in that it's very healing." – Irons, Max 
"It takes courage to heal, and we all have courage, even if we have to look for it." Tori Amos is a singer and songwriter who is best known for her song " 
JESUS SAID TO JAIRUS AFTER HEARING THIS, "DO NOT BE AFRAID, JUST BELIEVE, AND SHE WILL BE HEALED MIRACLE PRAYER FOR LOVE" 
You love me as much as I love you. Oh, Lord, I pray that You bless me with such love. Father, I pray for my other half, who will stick by me and encourage me through thick and thin. I'd like someone who I can think of as a personal angel sent from Heaven to look after me and others.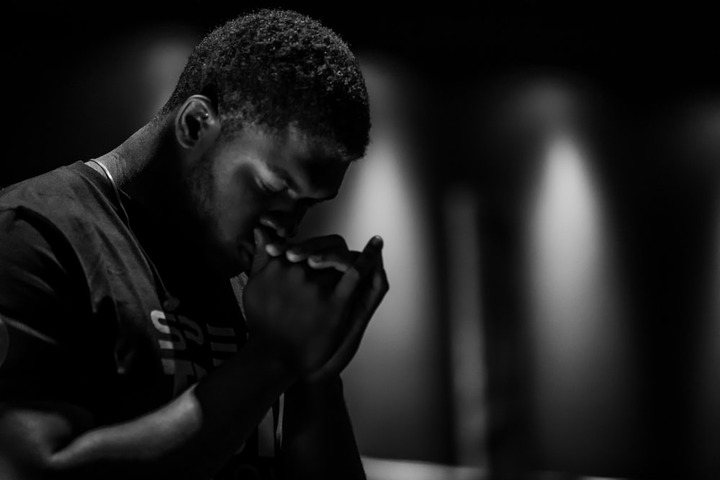 Oh, Lord, I need someone with whom I can share moments and create memories that will make me laugh out loud when I recall them. He/she will have the same eternal love for me that You have for me. 
Lord, please grant me a miracle like this to add to the countless others You've already done in my life. I thank You for hearing my prayers and performing this miracle for me, and I pray in Jesus' name, Amen. 
'Satanic Rosaries are Back' - Exorcist Priest Warns Against 'Satanic' Rosaries YOU MAY ALSO LIKE 
FINANCIAL HELP/MONEY MIRACLE PRAYER 
I come to You today, Oh Lord, asking for provision because You are the One who provides for the poor and needy. Bills are unpaid, my personal well-being is jeopardized, and I'm unable to demonstrate myself where it's most needed in various situations in my life. 
I have nothing, Almighty God, and I know that everything in this world and beyond will be mine through You. 
So, I pray that You provide for me, my family, and my loved ones, and that with Your divine assistance, we will have everything we need. Thank You for intervening, and all glory and honor be to Your Name, Amen.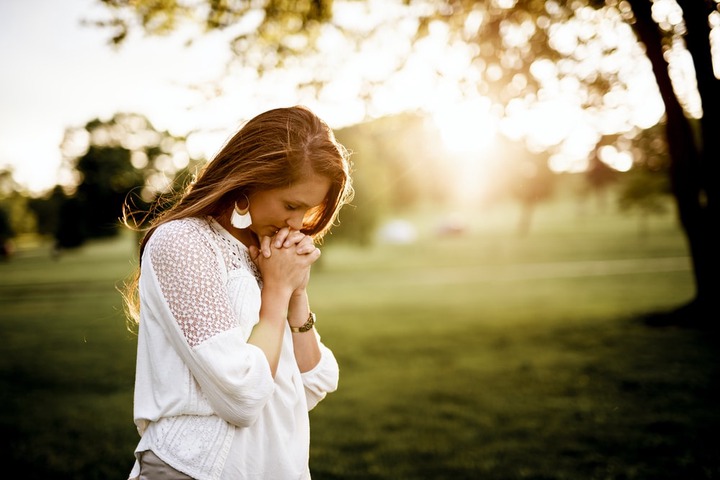 THE BIBLE'S MIRACLE VERSES 
"This man, whom you see and know, was made strong by faith in the name of Jesus. As you can see, it is Jesus' name and the faith that comes through him that has completely healed him. 
" (Acts 3:16) 
"He is the one you praise; he is your God, who performed those great and awesome wonders for you that you witnessed with your own eyes. 
Deuteronomy-10:21
"What is impossible with man is possible with God," Jesus replied. – Luke 18:27 (NIV) 
Send your miracle prayer requests to the Holy Church of Sepulcher, and they will arrange prayer sessions for you. Now, in the form of a bible verse, we have a question for you. 
"I am the LORD, the God of all mankind," declares the LORD. Is there anything I can't do?" 32:27 – Jeremiah
Content created and supplied by: Kbaah007 (via Opera News )
Opera News is a free to use platform and the views and opinions expressed herein are solely those of the author and do not represent, reflect or express the views of Opera News. Any/all written content and images displayed are provided by the blogger/author, appear herein as submitted by the blogger/author and are unedited by Opera News. Opera News does not consent to nor does it condone the posting of any content that violates the rights (including the copyrights) of any third party, nor content that may malign, inter alia, any religion, ethnic group, organization, gender, company, or individual. Opera News furthermore does not condone the use of our platform for the purposes encouraging/endorsing hate speech, violation of human rights and/or utterances of a defamatory nature. If the content contained herein violates any of your rights, including those of copyright, and/or violates any the above mentioned factors, you are requested to immediately notify us using via the following email address operanews-external(at)opera.com and/or report the article using the available reporting functionality built into our Platform See More