Prayer is said to be the communication between man and God. Prayer is also the key to access everything Jesus started with prayer and also ended with prayer.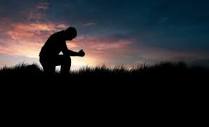 Sometimes our prayers are not answered due to some reasons this article will show you how to get answers to your prayers.
1. Pray based on what the scripture says and ask in the name of Jesus: the scriptures are Gods word and his will so if you pray based on his promises it is like you are telling God that may his will be done in your life. john 15:14 and 1 john 15:7 proves it.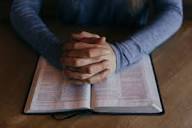 2.Have patience and be consistent with your prayer: Romans 12:12 says that we should be patient in tribulation and pray consistently. if you pray you need to wait for God's answer through patience and consistent prayers.
3. Fast and pray: Matthew 17:21 and mark 9:29 makes us understand that some prayers can not be answered unless we add fasting to them fasting is one of the things that moves God so if you want your prayers to be answered you need to add fasting to it more often.
4.Dont pray with wrong motive: James 4:3 say's that "you ask and do not receive , because you ask wrongly to spend it on your passion. we must not pray based on selfish gains God does not answer such prayers, instead pray with a good motive to help others.
5. Live a Godly life: the bible makes it clear in john 9:31 that "we know that God does not listen to sinners, He listens to the person who does his will. living a Godly live path a way for you so that your prayers will be answered.
6. Do not doubt but have faith: doubt is one of the things that makes our prayers void we must not pray with doubt in our mind or heart but rather we should have faith in God that He can do all thins for us. James 1:6 makes this very clear to us.
7.serve God: serving God is an important thing to do so that your prayers will be answered. john 12:26 says God honours his servants and there are a lot of blessing in serving God.
8. Be a cheerful giver and also pay your tithes: Solomon before praying to God made sacrifices and God came to him and answered his prayers giving and paying your tithe moves God to answer our prayers and do things that is impossible for us. read proverbs 19:17 and malachi 3:10 for more insight.
thanks for reading. please leave a comment, share and like this article. you can also follow me for more.
please leave your contribution and question in the comment section and it will be attended to as fast as possile.
Content created and supplied by: Augegh (via Opera News )