As a Christian reading the Bible daily should be your number one Daily routine when you wake up after praying or having your said you're morning devotion.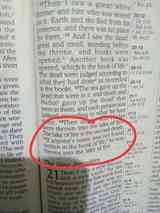 We should also learn to read our bibles to enable us understand it's content and the way God almighty wants us to live our lives.
However the lord cautions is about the end time and warns Christians about the way of life they should lead to avoid eternal pain and suffering in the pit of hell along with the devil and his agents.
Revelations is the Bible verse a lot of Christians and pastors as well as other Christian leaders find it difficult to explain.
The book of revelations should be the part of the Bible we must place emphasis on in order to avoid burning eternally in hell and in order to get salvation to see the kingdom of God.
Revelations speaks of the emergence of a seven headed beast with 10 horns rising from the sea , it also had on its head 10 diadems of blasphemy.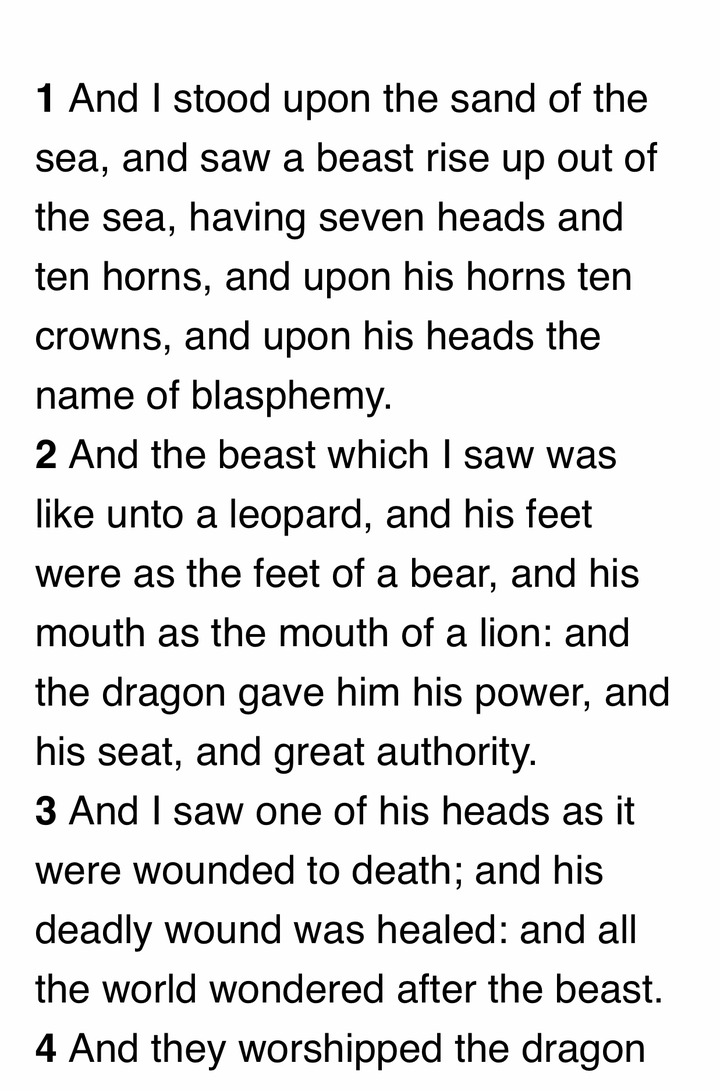 In fact the truth of the matter is that there will be the emergence of four beast from the sea and not one as we have always thought.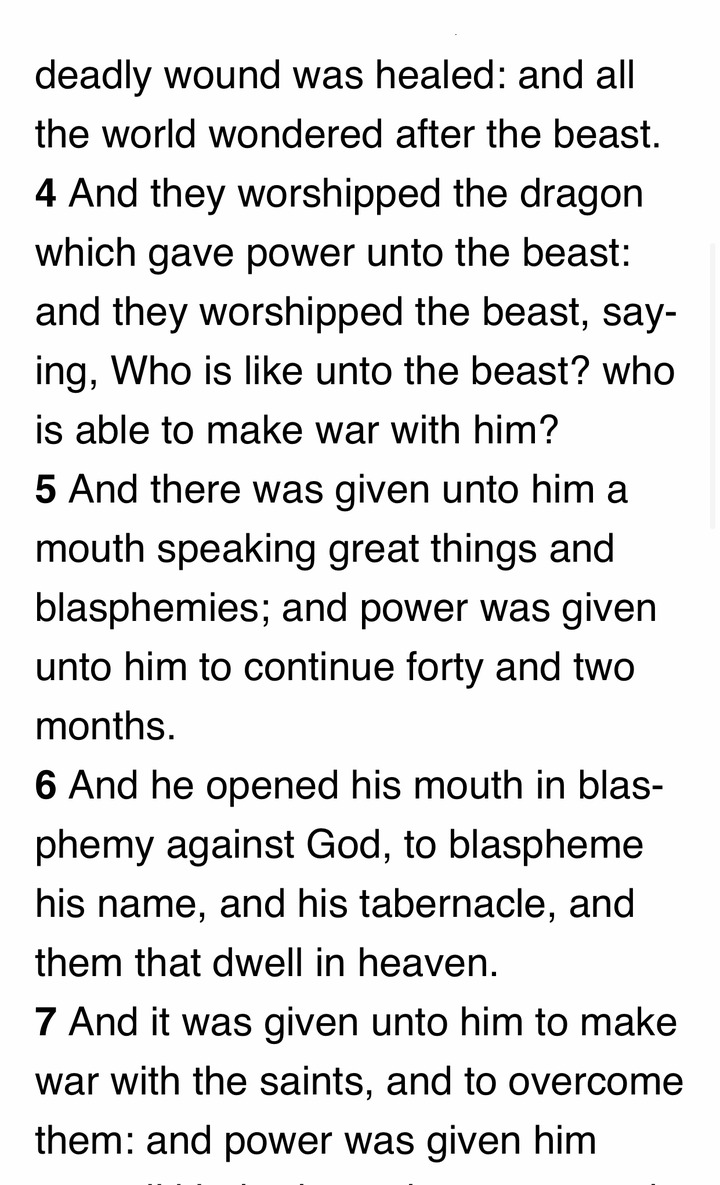 Revelation 13:11-18 speaks the beasts in Daniels speaks not actually about animal beast but the emergence of very powerful nations who will try to seize the world for themselves by any means achievable.
Please tap on the follow button above and share this article to your friends and family thanks for reading.
Content created and supplied by: Informative-news (via Opera News )