Continuation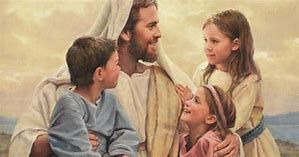 How to Pray effectively with our understanding
Apostle Paul wrote in 1 Corinthians 14:14, 15:
"For if I pray in an unknown tongue, my spirit prayeth, but my understanding is unfruitful."
1 Corinthians 14:15
"What is it then? I will pray with the spirit, and I will pray with the understanding also: I will sing with the spirit, and I will sing with the understanding also."
According to the above scripture, praying in the Spirit is the same as praying in tongues. 1 Corinthians 14:2 says that, this type of tongues called unknown tongues is not spoken unto men, but unto God. For this reason, no man is suppose to understand when it is spoken, howbeit in the Spirit, mysteries are spoken unto God.
The second type of prayer is praying with our understanding also. Understanding here means praying with our natural tongue or language. When we pray with our natural language, we communicate to God based on our human intellect, feelings and understanding. Thus depending on the above, one may pray as he/she pleases. My desire however is to enlighten us on how we can biblically pray right, so that we do not pray amiss. James 4:3.
There are several spiritual weapons and 2 Corinthians 10:3-6 says, they are mighty through God. They pull down strongholds, casts out imaginations and every high thing that exalts itself above the knowledge of God. The knowledge of God here is the word of God. This means that, our spiritual weapons have the capacity to deal with everything that makes it look like, the word of God is not true and that the Satanic kingdom is far more powerful than the kingdom of God. That is why, for these weapons to work for us, we need to have total faith in it's efficacy.
When praying with our natural tongue, we must make use of these weapons in our declaration against the powers of darkness. This is because, we know that they cannot fail us. It is for this reason I have been using the blood of Jesus to heal all manner of sickness's. My testimony is that, they never fail. This is because they are effective weapons that works because the word of God cannot lie. They are far more powerful than every physical medication on our pharmacy shelves/medical stores. Some of these spiritual weapons are the name of Jesus, His blood and the word of God.
The word of God here means: every written word in the Bible that may be relevant for the cause for which we may be praying. Matthew 4:4. Here again, we have to quote God's word back to Him. We must put Him in remembrance concerning the word He has spoken. The satanic kingdom fears the word of God because it is a two-edged sword that powerfully works against it. God cannot lie about His word. They are Ye (cannot fail) and Amen (firmly established). If God is not a liar and as such cannot lie, then if by faith we stand on His word to battle forces of darkness, He will fight for us. When we pray by this rule, the word of God becomes a two edge sword and defeat the evil forces that wrestles us. Hebrews 4:12.
The other powerful spiritual weapon we can use in our prayers is the Blood of Jesus. It may be one of the several weapons in the Bible, yet it works exceptionally powerful. It was first introduced in Egypt when God used it to end four hundred and thirty years of slavery of the people of Israel. Exodus 11, 12. This was fulfilled in the New Testament when Jesus shed His blood on the cross and said it was finished. John 19:30. This means: the blood of Jesus is that spiritual weapon in the word of God, that has the capacity to end chronic, terrible and difficult problems/situations. A lot of us do not realize how effective and powerful this weapon can help us free ourselves from the oppressions of the powers of darkness. If we want to overcome and defeat them, then we must pray the blood. This is because, we overcome by the blood of the Lamb and by our confession of the word of God. Revelation 12:11. Let me share this testimony with us.
One day I had an encounter. In this encounter, I saw my spirit man appear in my church auditorium. Here I met few people who were seriously praying. One thing I observed was that, they were praying solely by the declaration of the blood of Jesus. Immediately, I joined in the prayer, going up and down and declaring/ overcoming by same. In this encounter, I also observed that, there was disturbance being created by a demon on the open roof of lthe Church building. Apparently, this was what was creating the disturbance as it runned back and forward above the roof. However, as we prayed by the Blood of Jesus, within some few minutes the noise stopped totally. This meant we had overcome the demonic force sent to hinder our prayers from reaching God. There are churches that have stopped praying because of some of these demonic hindrances. After the encounter, I appeared back in my body on my bed. To my surprise, I woke up still praying aloud with the blood of Jesus. The Holy Spirit spoke to my spirit in the morning: so you realize there are other effective prayers you should be praying? Therefore as much as it is beneficial to pray in tongues, it is likewise important to make use of other powerful weapons of God. The truth is, they are all meant for our good and victory over the kingdom of darkness. That's why the scripture commands us to pray with all prayers and supplication in the Spirit (tongues). Thus the best way to pray is to combine all the different kinds ofl prayers. The reason is that, if one prayer is not able to deal with lthe enemy, the other can. This is because, each weapon have the capacity to deal with specific situations in our lives/situations.
The third weapon is the name of Jesus. The scriptures commands us to pray in the name of Jesus. This is because, the name saves us. It is also a strong tower, the righteous runs into it and they are safe. The name authenticates and makes our prayers safe. It is also only at the mention of it demons will bow down to our prayers and confess that Jesus is Lord. Philippians 2:9, 10. In other words if we pray without the name, demons will not respect our prayers.
The above weapons may be to mention some few, but the Bible contains more we can discover for ourselves. This world is partly spiritual and physical. For this reason, every serious Christian must become aware of the presence of the powers of darkness. These evil spirits are very real and they are present to harm us. Therefore, I encourage us to confront them with the spiritual weapons contained in the word of God. I can see you overcoming all the atrocities being caused you by the powers of darkness. Avoid spiritual laziness and rise up to the spiritual task. We are more than conquerors; we are victors; not losers. Romans 8:37. Our Jesus has given us the upper hand over the kingdom of darkness. Just rise up to the occasion and you will be on top of every situation. We will be finding out more; Stay blessed!
Thanks for reading please share, comment, like and follow.
Content created and supplied by: Lovelaceapril (via Opera News )
Opera News is a free to use platform and the views and opinions expressed herein are solely those of the author and do not represent, reflect or express the views of Opera News. Any/all written content and images displayed are provided by the blogger/author, appear herein as submitted by the blogger/author and are unedited by Opera News. Opera News does not consent to nor does it condone the posting of any content that violates the rights (including the copyrights) of any third party, nor content that may malign, inter alia, any religion, ethnic group, organization, gender, company, or individual. Opera News furthermore does not condone the use of our platform for the purposes encouraging/endorsing hate speech, violation of human rights and/or utterances of a defamatory nature. If the content contained herein violates any of your rights, including those of copyright, and/or violates any the above mentioned factors, you are requested to immediately notify us using via the following email address operanews-external(at)opera.com and/or report the article using the available reporting functionality built into our Platform See More