Religion in Russia is diverse with Christianity especially Russian orthodox being the most progressed faith but with significant minority of non-religious people and adherent of their faiths. A 1997 law in Russia recognizes the right to freedom of concience and Creed to all the citizenry, the spiritual contribution of orthodox Christianity to the history of Russia and respect to Christianity, Islamic, Buddhism, Judaism and other religions and Creed which constitute an inseperable part of the historical heritage of Russia's people including ethnic religions or paganism, either preserved or revived.
According to the law, any religious organization maybe recognized as 'traditional' if it was already in existence before 1982, and each significantly founded religious group has to provide it's credentials and re-register yearly for fifteen years and in the meantime until eventual recognition stay without right.
Religion in Russia according to the Religious Belief and National Belonging in Central and Eastern Europe survey by the PEW FORUM 2017 had the statistics below.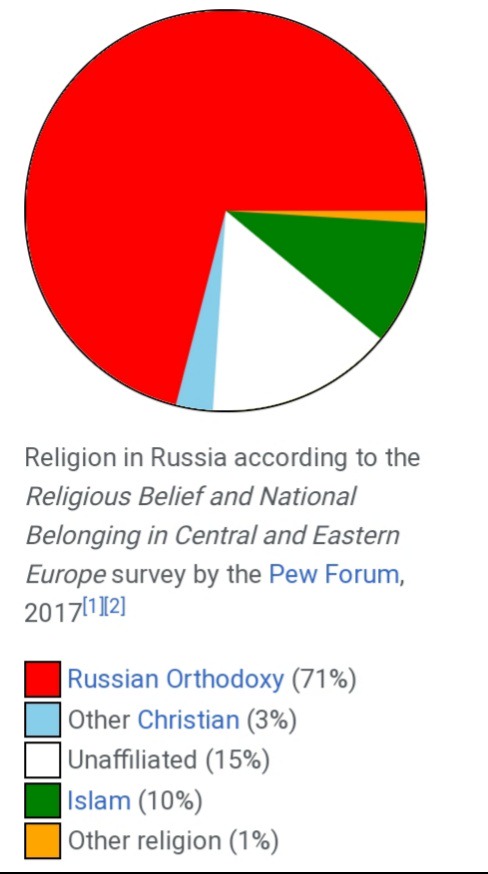 Content created and supplied by: Lhan (via Opera News )