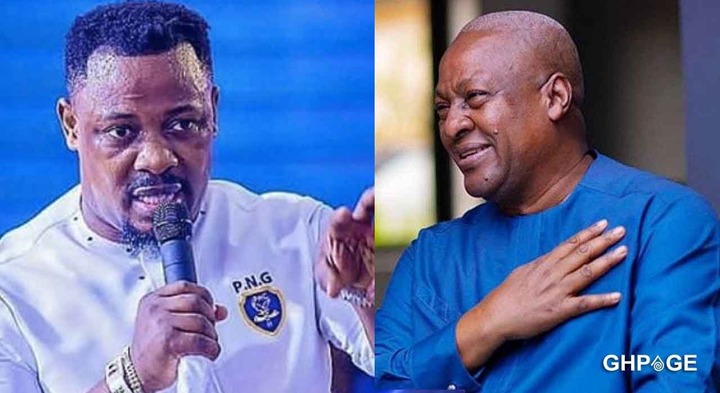 There is another bold revelation from the founder of Prophetic Hill Chapel Prophet Nigel Gaisie who made it known that he visited heaven and God told him to reveal this bitter truth.
The outspoken Prophet Nigel Gaisie who has always voice out several revelations about the political sphere of the country, and he has also been criticized times without over his political revelations and views.
According Prophet Nigel Gaisie, he made it known that those hiding behind their power, authority, office whether secular or religious to orchestrate certain judgement or deeds should be mindful because no man will last forever.
Going further, Prophet Nigel Gaisie continuously clamored on the need for authoritarians and public personnel to take heed because they will not stay in power forever, this he made known via his official Facebook page.
However, a lot of Ghanaians have shown their support for his bold revelation and how truthful his words are, while some set of Ghanaians still ignored the truth about his words and went ahead to troll him.
According to a piece of Prophet Nigel Gaisie revelational post on his official Facebook page, he said that, I remind you my brethren that you can hide behind your power, authority, office whether secular or religious to perform certain unfair judgements or deeds
You may look untouchable and indispensable but one day you will die and the power God gave you must be accounted for to the giver.
Do you think he is saying the truth or not?, share your opinions.
Please don't forget like, share the article and follow me for more!
Content created and supplied by: Kofi-Fire (via Opera News )