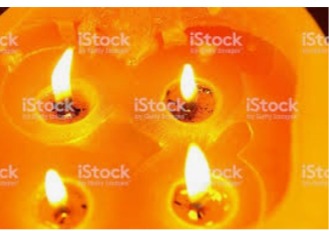 What is spiritual growth? What are some of the things that help us to grow spiritually in this life and Christ?
Spiritual growth is the form of evolution a person dives in, spiritually from a level of lower dignity to a higher dignity in Christ.
In other terms, when one grows spiritually, his or her camaraderie with Christ the Lord deepens. Also, the level of spiritual defense in this life becomes stronger.  
When such evolution happens, the evil forces, works, enchantments, and plans are impeded on that particular person. The individual tends to attract and spectacles prosperity and fruitfulness. 
We occasionally ask ourselves, "why am I always poor or why are my friends always leading me? " Yes! These questions continuously and vehemently pop up in our minds. It sometimes goes to the extent that, we question God.
If you are in this state, then my beloved lad, you are under low spiritual dignity and under pressing evil attacks. Because all these queries are not formed naturally or consciously by your mind. They all originate from the devil's radio. 
"Lol," you are surprised seeing devils radio. I am ironically saying that the devil speaks these words into the thoughts of a poor spiritual person.
Every second, minute, hour, day, month, and year. These words will never stop until he snatches you through death or you sets limitations by growing in spirit.  
If we don't want these things to transpire to us, then let us stampede into the four powerful secrets that can help us to ripen spiritually.
1. Prayer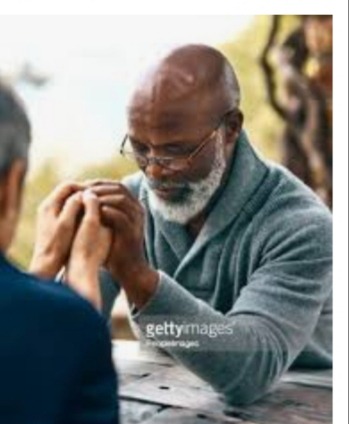 Philippians 4:6-7 "Do not be anxious about anything, but in every situation, by prayer and petition, with thanksgiving, present request to God". The first most powerful secret we can use to upgrade ourselves spiritually is prayer. Indeed prayer is key. We can not live without prayer. 
If you don't believe in prayers then my brother, you are missing a lot. Prayer works. It breaks Satanic bonds, disturbed their territories, and overthrows the ruling demon in your life. 
With prayer, you become like a roaring lion with flames of fire surrounding you. Any evil catastrophes that come in your way will get out of your way. 
Also, prayer boosts our level of spiritual dignity. Since prayer is a communication between you and God, you have a tight permit to his goodness, when you trigger the power of it. He won't waive you anytime you bring your plea before Him.
Powerfully, prayer will again trouble the devil, annoy him, and cast him out of your life. Without a doubt, prayer is the first secret that can unlock you into spiritual growth. 
2. Righteousness 
The second most powerful secret after prayer is righteousness or purity. The world for centuries has been so confused and puzzled as to what makes us pure in the sight of God. 
Due to this, the devil has taken this shot by messing up the truth about being pure. So most at times, we combine worldly things with Godly ones and tend to live a righteous life. We just deceive ourselves.
One common affidavit people concoct is "the church is all about the heart and not the outfit". So nowadays, people dress anyhow to church, and gradually church church-going influenced by fashion. 
Is this a path of righteousness? Of course not! All these things are been thrown out by the devil into the world in other for him to rule over souls. The Bible says in Revelation 3:15 " because you are lukewarm; neither hot nor cold, I am about to spill you out my mouth". This implies that you can not blend the devil's world with Godly things. 
Righteousness is entirely about the body, not the heart alone. If you have been praying for years now and still not hearing from God, means you are having faulting with righteousness or your tit is yet to come.
As far as spiritual growth is concerned, righteousness purifies your body and whole being. The reason most women especially young girls encounter spiritual marriage is due to the wrong outfits they wear. Most of the Ghanaian films you have been watching are true. As in, a young lady wearing a hot dress on the street and instantly an evil spirit marries her. Yes! It's true. We have all kinds of demons in this world. 
Next time, we will talk about demons and spiritual marriage so stay tuned. Like how every angel has its purpose, the same way all demons have theirs.  
But if righteousness is put in place, there would be freedom from all these evil forces. One may ask "what at all does righteousness got to do with our dressing". Yes! It is strongly concerned. Since we know decent dressing and bad dressing, we ought to do the right thing. This will in return help us to build on righteousness for spiritual strengthening. 
3. Humbleness
The third powerful secret that as a Christian you must adhere to is humility. We may see humility to be something unrecognizable, but humbleness is one key that opens a whole lot of doors in our life.
Mathew 23:12 says " for whoever exalts him or herself will be humbled, and whoever humbles him or herself will be exalted". 
This is as simple as it goes. From my past article, I said about proudness how it makes God angry. 
Most big men do not heed humility and that is what constantly brings them down. It all started from the very beginning of this universe from the father of lies "Satan". Due to a lack of humility, Satan lost all precious holds he had, and he is passing this wrathful behavior secretly unto me. 
The Bible said in 1 Peter 5:8 that" be sober and vigilant, the devil your adversary is roaring like a lion seeking whom he may devour". This signifies that we are to be careful and alert in whatever we do. We should welcome the spirit of humility so that we won't fall out of grace as Satan encountered. 
For me, my best key so far in life is humility.
4. Bible studies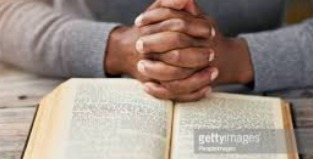 1 Timothy 4:13 says " Until I come give yourselves to reading, exhortation and the teaching of the Bible" The last powerful secret from my list is persistent Bible reading and studying. The man who has the word inside him is more powerful than the one who has all degrees as far as purity pertains. 
Anytime that person speaks, you could feel the power around. The word of God is like a sword that pierces into the heart of any demon or beast. It squashes out the reigns of our enemies, making their manifestation useless. 
We read our Bible and pray every day. This habitual state, when absorbed into our lives, will forever defend us in all ways. 
Additionally, studying the Bible will help you deviate from the devil's radio in life. 
In times of sadness, hardness, devastation, and hopelessness you will be confined by the word of God. Read the Bible and follow the other stated secrets and your life will never be indistinguishable.
Readers I bring to you the end of today's manuscript. Stay tuned for more profitable words from Prince0020. Follow, like, and comment for more. Thank you
Content created and supplied by: Prince0020 (via Opera News )
Opera News is a free to use platform and the views and opinions expressed herein are solely those of the author and do not represent, reflect or express the views of Opera News. Any/all written content and images displayed are provided by the blogger/author, appear herein as submitted by the blogger/author and are unedited by Opera News. Opera News does not consent to nor does it condone the posting of any content that violates the rights (including the copyrights) of any third party, nor content that may malign, inter alia, any religion, ethnic group, organization, gender, company, or individual. Opera News furthermore does not condone the use of our platform for the purposes encouraging/endorsing hate speech, violation of human rights and/or utterances of a defamatory nature. If the content contained herein violates any of your rights, including those of copyright, and/or violates any the above mentioned factors, you are requested to immediately notify us using via the following email address operanews-external(at)opera.com and/or report the article using the available reporting functionality built into our Platform See More