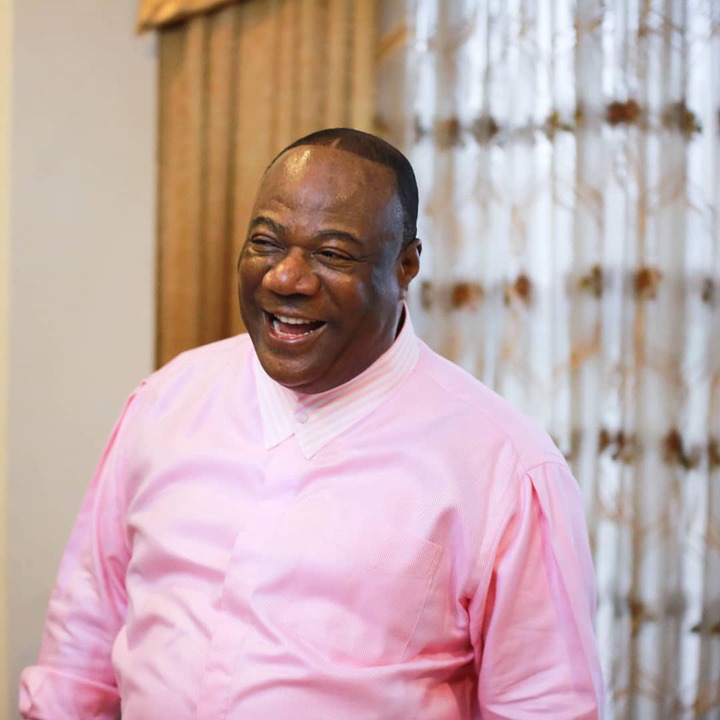 Archbishop Duncan Williams is certainly a spiritual father figure in Ghana and beyond and this is so because, he is the father of charismatic movement in Ghana, that has since spread to many other African countries.
Described as a man of strategic prayer, he has become a father to several top members of clergy, especially founders of independent churches, as many see him as a mentor and inspiration, in planting their own churches something that never existed in Ghana, when he Archbishop Duncan, started his Action Chapel International, headquartered at Spintex Road's renowned "Prayer Cathedral."
Well, surprisingly, he may not be a father figure to all, as in a viral video sighted online, a far younger man of God, described him as "brother" and not his spiritual father, 'as he may to many others. In the viral video Facebook (VIDEO), the man of God, who is the senior overseer at Beulah Land International, named Apostle Francis Ohene Adu had insisted that the message was from God for Archbishop Duncan Williams.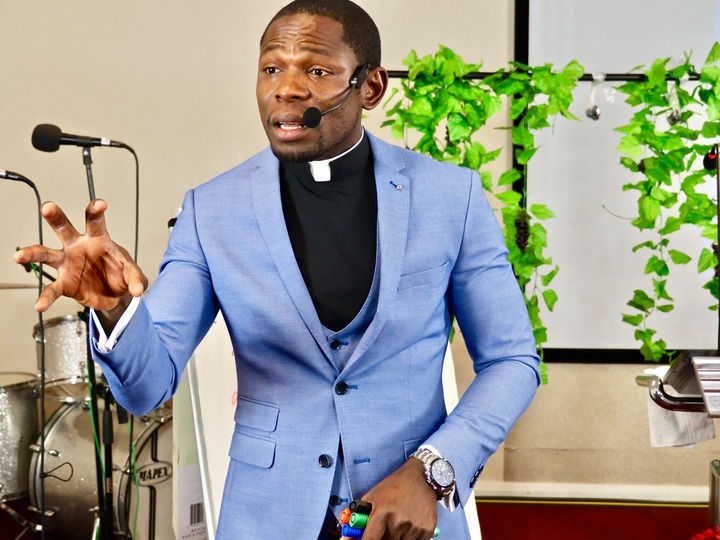 Apparently, he had given an earlier prophetic word to the Archbishop, seven years ago and this was not rather a harsh rebuke from God. So where as he rubuked him earlier to repent from backsliding and from pride, he this time complements him for his humility.
The younger man of God, who is based in the UK, may well not be a popular clergy man in Ghana largely, but his church boasts of a major property there. His church's history is that; Beulah Land International" was revealed to Apostle Francis Ohene Adu by divine revelation in 2000 as the Lord Jesus Christ showed Apostle Francis his assignment in the UK in an open vision whilst he was waiting on Him in prayer in Ghana. In this encounter, the Lord spoke unto him saying, "I am sending you to London to start the work for the awakening to come in the UK".
It is to be noticed that, prior to these encounters, the LORD had spoken through the mouths of various prophets such as Prophet Francis Amoah Hagan (Accra, Ghana); Prophet Frank Frimpong (Sunyani, Ghana) and many other men of God concerning Beulah Land International and the work in the UK.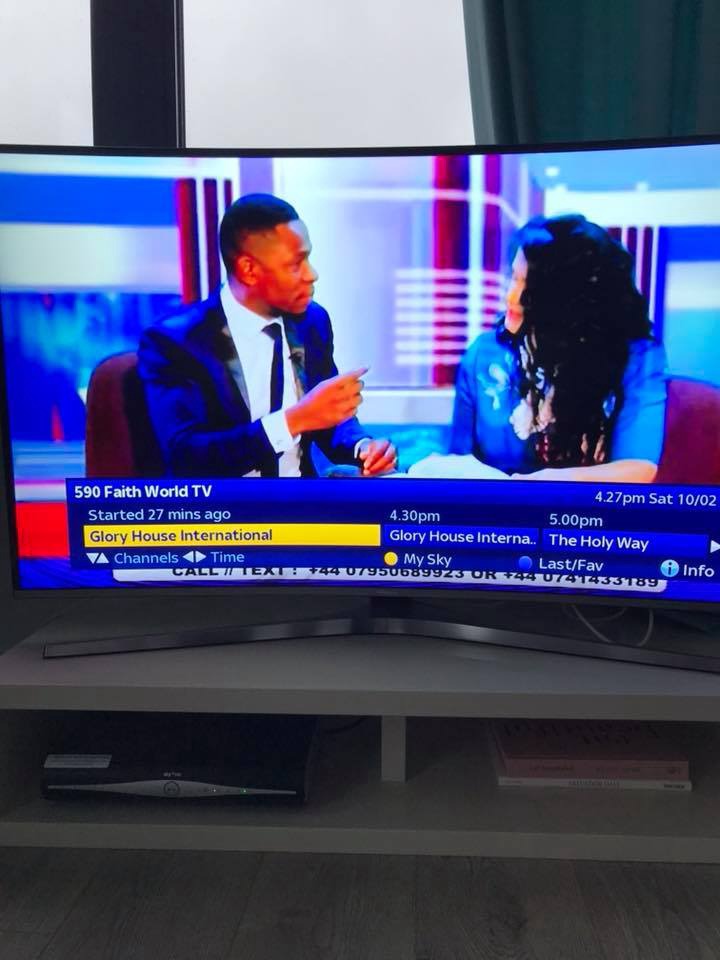 Beulah Land International's first meeting was held in a house in Luton on March 8, 2009 with a congregation of eight adults. In these early days, more Hindus, Muslims and Secularists of predominantly Asian background gave their lives to Christ every Sunday. The church soon grew to be too big for a house fellowship and BLI started congregating in St. Mary's Church, West Kensington on July 3, 2010.
After being presented on Premier Christian Radio in 2016, the number of the congregation continued to expand, making it no longer possible to be accommodated at St. Mary's Church. After relocating a number of times, BLI finally settled in Unimix House, Park Royal for the following three years.
Presently, Beulah Land International congregates in Westmoreland House, White City and has been there since September 28, 2018. God continues to raise up, strengthen and equip mighty Kingdom workers through the ministry of Apostle Francis in Beulah Land International – a house of prayer, faith, revelation and love," it read on the website.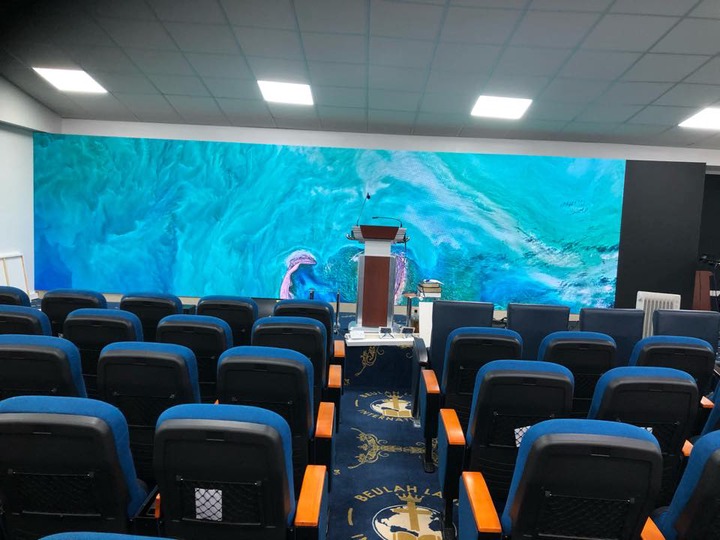 In his message to Archbishop, he also mentions that, one of the key decions of Archbishop was severing ties with renowned Bishop T. D Jakes, who he described as having lost his faith and obviously backsliden due to pride and worldliness, "Bishop Jakes, has given up to money and fame," he added.
The video which has garnered over 228,000 views also mentions another ghanaian minister, he also describes as also in the wrong. He also boasts that, he could read and write Greek, coming as a spiritual gift, as the message and vision came to him in Greek.
The message to Archbishop maybe coroborated by his spiritual son, Bishop Dr. Kibby Otoo, who earlier this year, celebrated him with these words;
'Every now and then, there are those unique individuals who have been born with an unusual grace to impact an age, shape an era and leave indelible imprints in the sands of time. Even rarer than that, are the elite few, graced by God with the oil to define and shape the trajectory of many generations.
Papa, you are truly one of a kind. A great vessel of honor, with boundless faith. The strength of your conviction has been forged in the deep fires of adversity, and the storms of tribulations, yet you still walk in grace. Constantly leading us with great courage and divine confidence that defies every human reasoning and understanding.
Papa, you are a light and a true wonder in the earth. As it is in your nature; as our father, you have calmed our hearts through the worst pandemic this generation has ever seen and you continue to speak life into nations, so that we can move forward in strength and dominion. All these attributes, compounded by your unbroken will and determination, has shaped us to become the fruit of your Kingdom focus and countless investments. For that, we are eternally grateful.
We pray and ask that Our Lord and Savior Jesus Christ blesses you on this very special birthday and every day of your life. May HE satisfy you with long life, divine health, and an incalculable prosperity. May your God given vision transcend time and endure forever in Jesus mighty name. Let your enemies become your footstool. May you continue to experience the goodness of the Lord in the land of the living. May God exceed all your expectations in Jesus mighty name. Live FOREVER!!! Happy Birthday Papa Archbishop Nicholas Duncan-Williams. We love you"
Commentary following his post have included the following;
Roselyn Sena Adzah writes 'As a seer the Lord will always show u things about people or his people, Wisdom will be required and about 99% of the time, he wouldn't require from u to tell them or let them know at all cost..... it's just a personal conversation God shared with you and entrust his secrets in your hands.... God showing u de spiritual outlook of another servant doesn't make you all powerful..... sometimes he is only training you to be circumspect, to have wisdom or be wise in utterance. I believe this isn't ur 1st time of being lambasted, it means you haven't learned yet! You will be complete in your prophetic office someday."
Theeagle Powerhm writes "Wisdom it's needed in ministry. I know that the man of God you are from Ghana. It's not impossible to get contact of the men of God that you called their names. Take me wrong if so forgive me"
Joab Barasa writes "Papa does not mean God, sometimes this young ministers lack honour and hide in humility when they are so proud"
Josephine Karkie Maccarthy writes "God bless you. People can say all kinds of things against you but you have done your bit. Leave the rest to God."
Iyke Nwofoke writes "It's should have been made known publicly, supposed to meet him in person and convey the message to him instead of making It known on media"
David Kabaso writes "Just speak as you have been commanded without fear or favor, don't dramatize the voice of God, make it plain for the recipients to understand. You seem to be so conscious of how people will react to the word the Lord gave you, speak it and let God be true to His word."
Busby Derrick Mante writes "WARNING. THERE ARE SOME PEOPLE ON VARIOUS PLATFORMS WHO ARE AGENTS OF THE DEVIL. THEIR WORK IS TO CAUSE YOU NOT TO LISTEN BUT SAY UNPLEASANT THINGS AGAINST OTHERS.
WE ALL HEAR MESSAGES. LET EVERY INDIVIDUAL TAKE WHATEVER HE OR SHE BELIEVES BECAUSE THE RIGHTEOUS GOD DEALS WITH US INDIVIDUALLY AND NOT GROUPS. ALL YOU HAVE TO DO IS PRAY OVER THE MESSAGE GIVEN YOU AND BELIEVE IN YOUR OWN PRAYERS. THANK YOU.
Peter Nganga writes "I really doubt you not because of your message but because of your disrespect God doesn't raise men to dishonour or disrespect then publicly so who do you think you are do do so your message might be true but your approach is inappropriate"
Nicholas Eliezer Afedzie writes "This is not from God. God is the God of order. It is unlawful and out of order for you to rebuke or correct someone who is anointed than you. Spiritual than you."
Brako Millan writes "So God Allows u to speak about Archbishop Duncan Williams in the public but he does not allow u to speak about the late President's wife in the public..."
Pasteur Ambassadeur writes "You will be known by your work. No respect for God. How can you come on social media to disgrace your father like this? Return to your Bible and see what happened to the child of Noah when he tried to expose the weakness of his father before his brother. The God I know can never tell you to come and talk about his servant in social media. Thanks"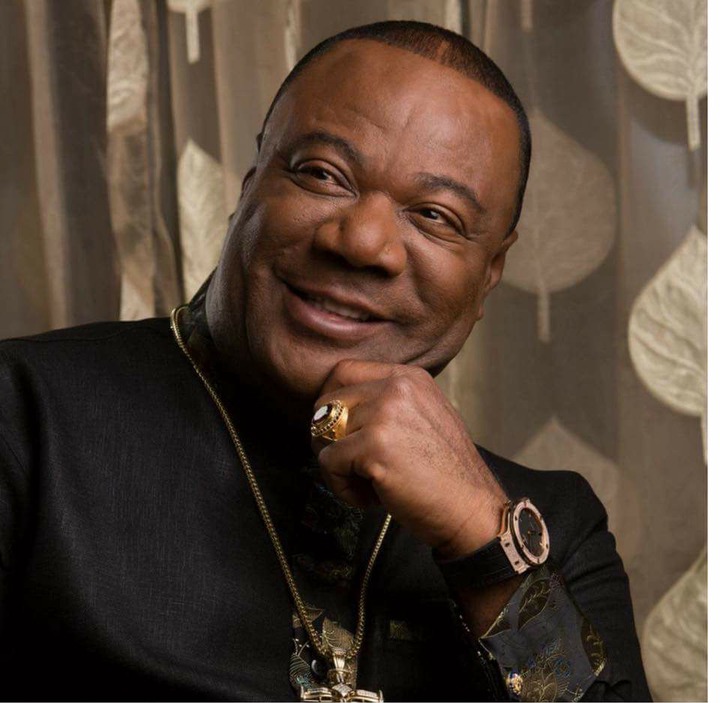 Content created and supplied by: iNewsCorporation (via Opera News )
Opera News is a free to use platform and the views and opinions expressed herein are solely those of the author and do not represent, reflect or express the views of Opera News. Any/all written content and images displayed are provided by the blogger/author, appear herein as submitted by the blogger/author and are unedited by Opera News. Opera News does not consent to nor does it condone the posting of any content that violates the rights (including the copyrights) of any third party, nor content that may malign, inter alia, any religion, ethnic group, organization, gender, company, or individual. Opera News furthermore does not condone the use of our platform for the purposes encouraging/endorsing hate speech, violation of human rights and/or utterances of a defamatory nature. If the content contained herein violates any of your rights, including those of copyright, and/or violates any the above mentioned factors, you are requested to immediately notify us using via the following email address operanews-external(at)opera.com and/or report the article using the available reporting functionality built into our Platform See More