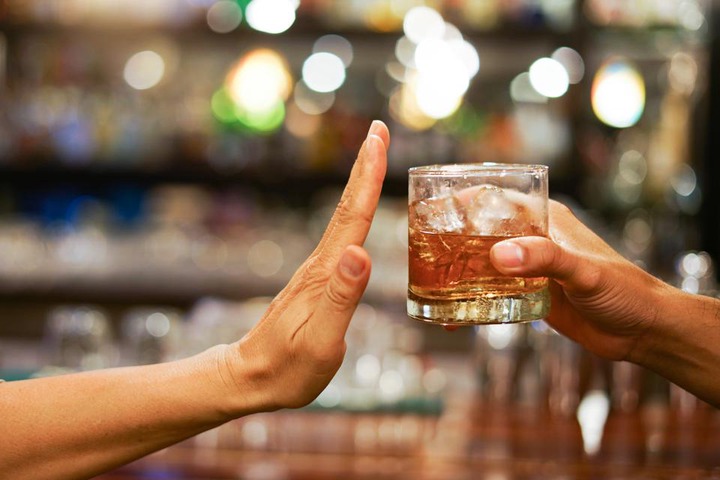 As a true Christian, there are certain things you must prevent yourself from doing. Doing these things might withdraw you from God's presence.
Below are 4 things we must stop doing as believers in Christ 
1. Drinking Of Alcohol 
Before God, drinking an alcohol is a sin. So for one to attract His blessings, one needs to stop taking alcohol. 
That is not even all, alcohol itself is very dangerous to your health. Too much intake of alcohol can result in the following diseases such as heart problems, lung cancer and many more. 
2. Smoking 
Smoking cigarettes or marijuana is never allowed in the house of the Lord. If you always smoke, I will advise you to stop it immediately. Besides, smoking has a lot of negative impacts on your body. Smoking cigarettes can lead to lung cancer and many more. 
3. Not Always Praying 
A true Christian in Christ should always say a prayer to his act of worship. You may be wondering why God allows certain things to happen to you. It's all because you are not strong spiritual. For you to strengthen your spiritual well-being, you should pray always.
4. Insulting Others 
The Bible we worship prohibits an act of insult. Insulting others when they wrong you does not worth it. 
We do not need to insult each other. Doing what God is not in favor of will always bring us no good. 
Why do we refuse as humans to follow the instructions of God? Why is it necessary for us to part ways of God's words? Well, God is a loving being, therefore he is ever ready to forgive us our trespasses when we come to him pleading. 
For more stories on how to draw closer to God, kindly tap on the follow button so that you get notified immediately I upload new topics or articles.
Your comments are well appreciated. 
Content created and supplied by: QuickInfo (via Opera News )