A church turns into beating grounds as a video circulating on social media (Facebook) shows a man believed to be a pastor of a church busily and wickedly beating a woman in front of a congregation.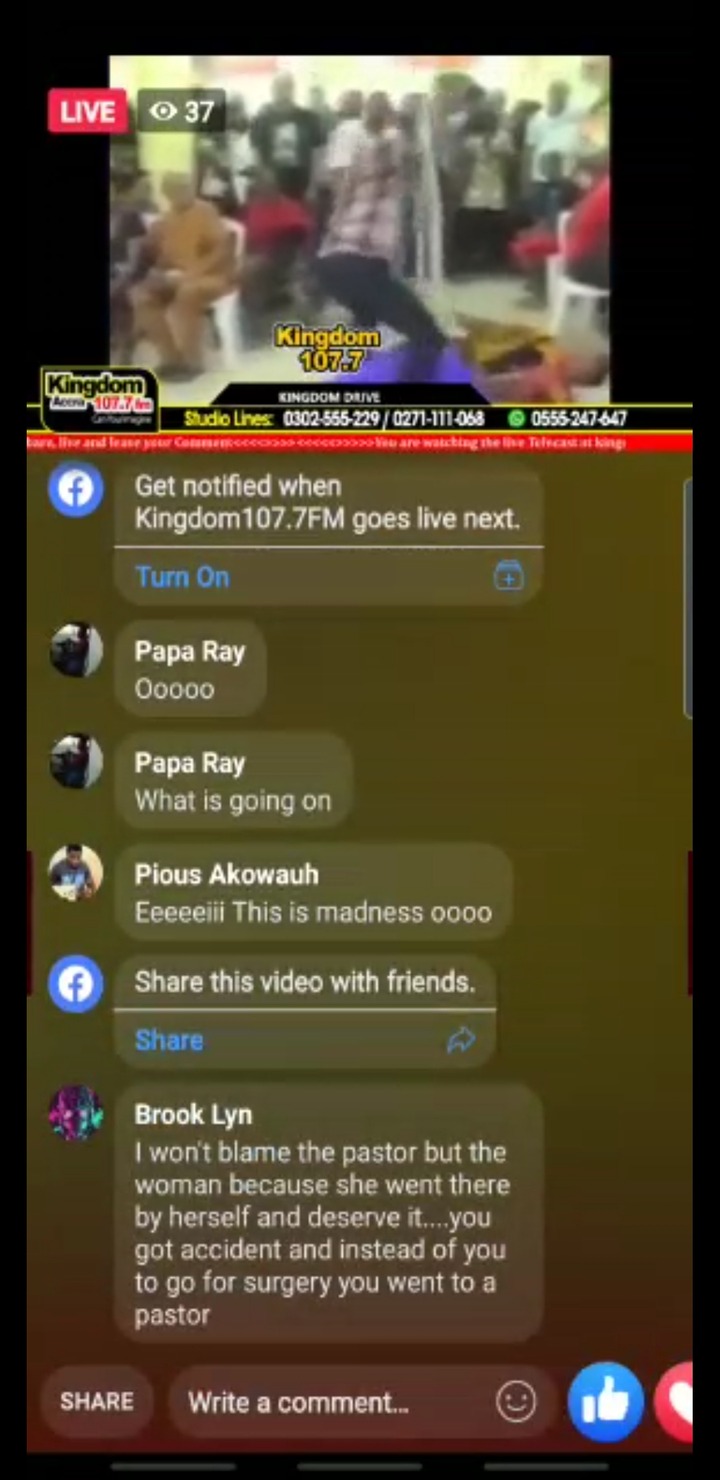 The woman is seen lying on the floor rolling whilst the said pastor is using two crutches to beat the woman left and right.
The pastor is said to be a Nigerian man residing in Ghana and according to Kingdom FM presenters who were analysing the video, the said pastor does even worse things in his church than hitting the poor woman with crutches as other church members look on. A church member or junior pastor is seen covering the woman's lower part with a blue cloth as she rolls back and forth on the floor.
These kind of acts amounts to criminal offences and the perpetrators must face justice. It is true that the woman probably went there under her own choice as seen in one of the photos but attacking and beating her or any other person in such a way is pure barbaric.
Fellow Ghanaians and Africans, when at all can we wake up and stand against some of these inhuman acts if not all? Please share your views and opinions below as some social media users reacted to the video.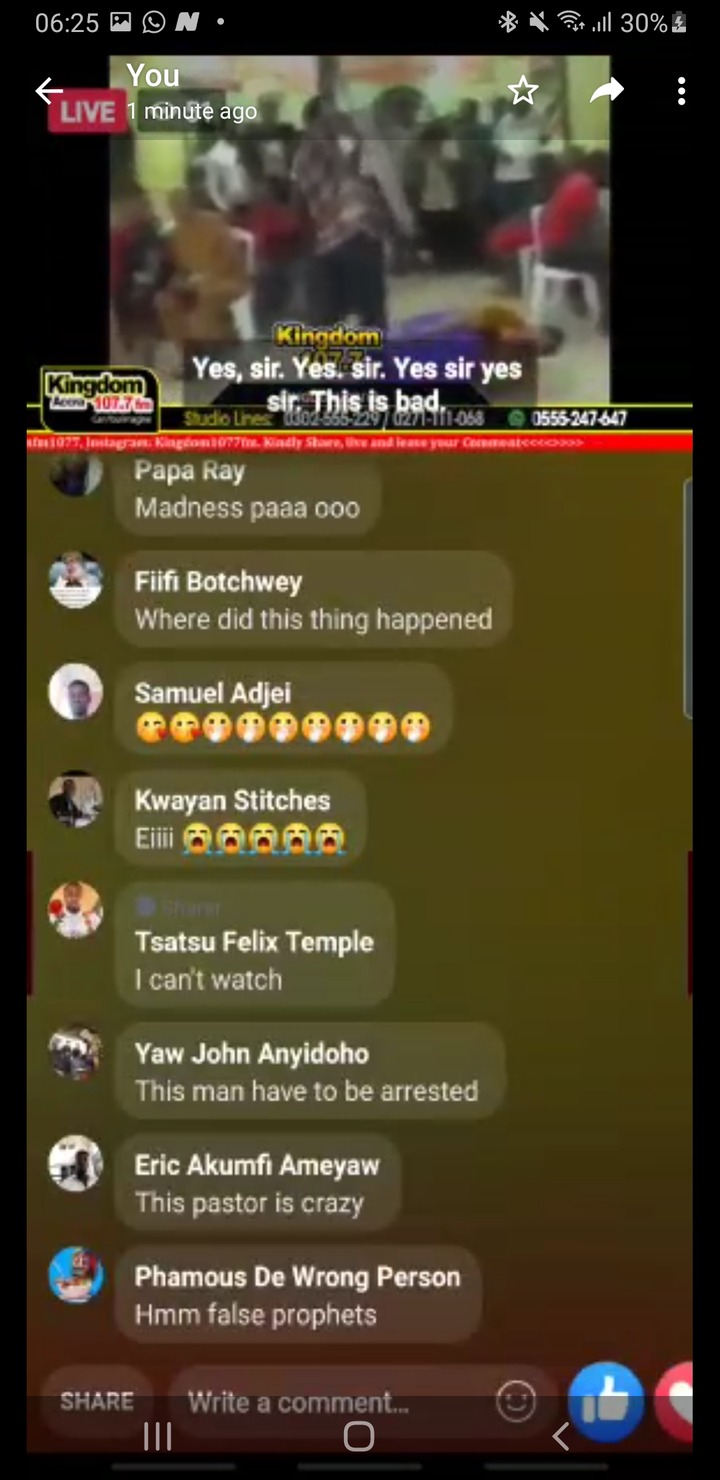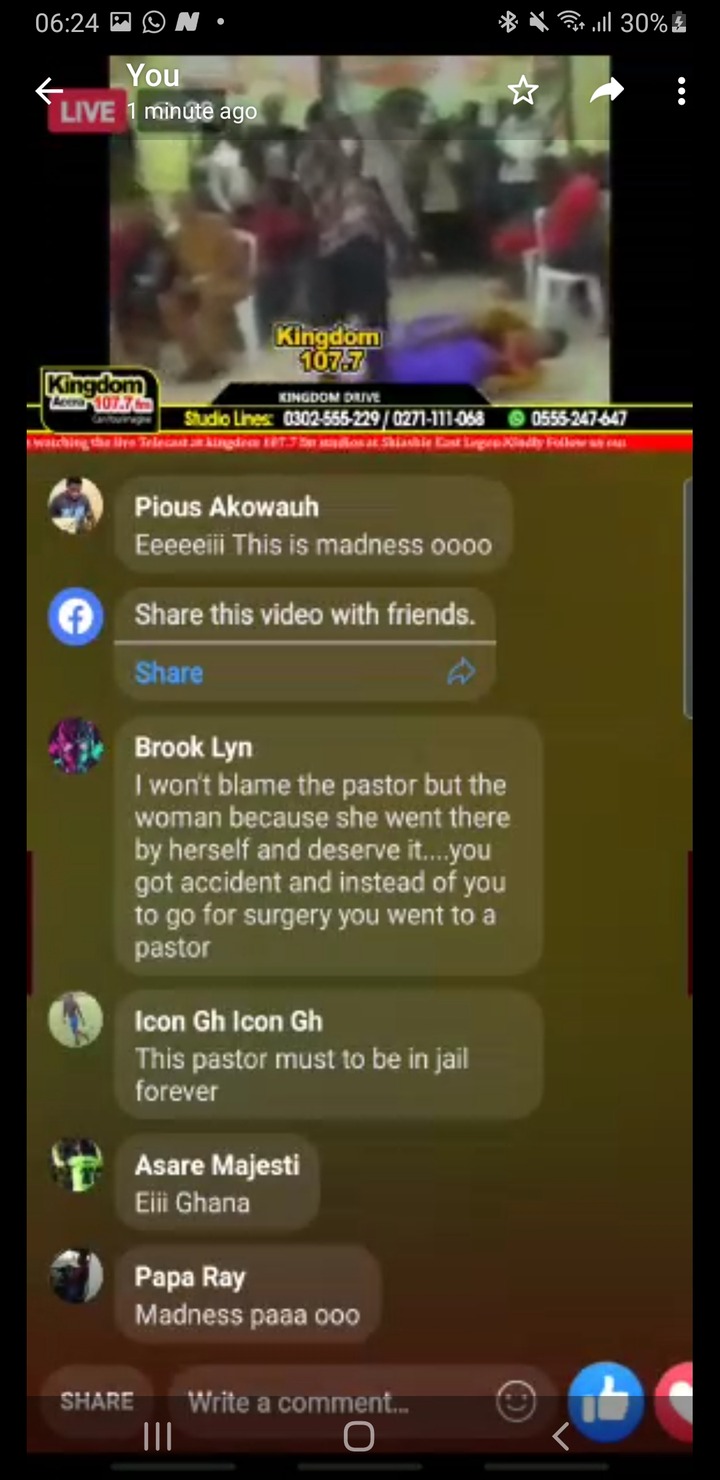 Content created and supplied by: BuabengAfful (via Opera News )