Plants have contributed to the building of the physical environment. Plants we see around us has some spiritual qualities that many of us do not think plant may have. Even when God threw them from heaven to earth some of these angels came to settle in trees. This has made plants cherishable in society.
Today I will open the eyes of my readers on how to activate their third eyes with the use of Mortar. The mortar we see in our various Akan homes is one tool that is very spiritual but most of us has ignored its power and go after fake prophets for healing. The tree which Mortar was made from was used in the olden days by the priests of our lands in fighting evil spirits and other calamities.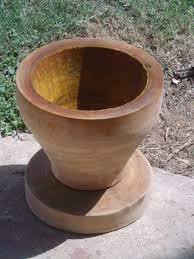 Just as Mortar can hold cassava and plantain when pounding fufu, this same happens when one spiritually pour down their troubles in this Mortar I am talking about. Witches flying during the night never fly on top of your house when the mortar is left together with water in it in your compound. Today I will focus my teachings on how to activate your spiritual eye with the use of Mortar.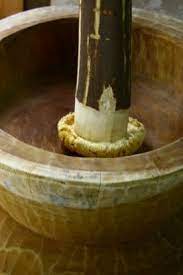 Directions On How To Activate Your Third Eye To See The Spiritual Realm
After pounding your fufu and completely cleaning the food particles in the Mortar.
Put a little amount of water mixed with cassava leaves in the mortar.
Place the Mortar in the middle of your compound, provided it faces the midnight moon. This is to capture the strength of the Universe from 12 am to 3 am.
Early in the morning before you talk to anyone, first wash your face with the water from the Mortar.
Get inside your room and pray to God to open your eyes to the spiritual realm.
Don't forget to use the Nyenya plant to protect yourself.
Do this same direction for weeks. Note: Some will see the results early whilst others will not see the result early because of the Universe attraction difference in man.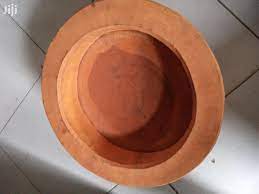 Please readers. If you know you cannot cope with what you will be seeing in your eyes, please stay away from these directions. Because it is not anyone who dares to cope with spiritualities.
I believe this was helpful to my cherished readers. I will be glad to answer any misunderstandings in the comment section.
Thank you for your time on my article. Please keep me motivated to do more for you by commenting, sharing, liking, and following me for more updates on spiritualities.
Content created and supplied by: TeacherKhobby (via Opera News )