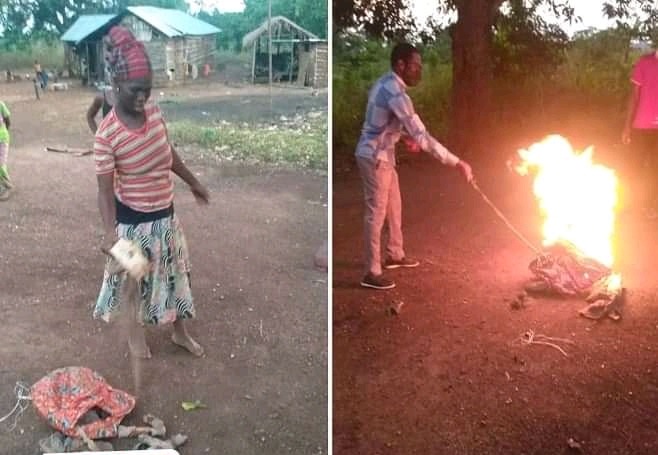 God is still working in us as a popular idol worshiper, Ama Kordena has given up to idol worshiping and has surrendered her life fully to Jesus Christ. Ama Kordena after receiving Christ brought out all her charms and idols to be burnt and got herself baptised into Christ home by Baakoniaba District Minister, Pastor Joseph Awotwe of the Church of Pentecost
Madam Ama Kordena received healings from a long sickness she has been battling with during a crusade organised at the kantro Community by the Baakoniaba District of the Sunyani Municipality
Speaking and confessing, Ama Kordena revealed that throughout her life she has been worshipping idols inherited from her parents but she has never witnessed any power greater than what she felt at the crusade.
Ama Kordena has since been one of the most active church members of the Kantro No1 Assembly of the church of Pentecost.
God is still working with his church. Glory be to him.
Content created and supplied by: Building_house (via Opera News )