It has become necessary at a time like this, that we speak to the body of Christ in Ghana concerning the heart and mind of God on the issues that be and the stories that are all over the place. That we may by wisdom receive Light and walk in knowledge. As a watchman in this kingdom, it is my duty, to Watch and to explain to the people, the meaning of all that is happening. So that God's people might not be offended nor perplexed at the happenings.
You must have heard in the news a whole lot being said about Bishop Dag Heward Mills! The Bishop of LIGHT HOUSE. Allegations, counter accusations and many more... I have seen, read and listened to the views of many people within and without the Christian fraternity over this issue... I have seen those that have stood with Bishop Dag Heward-Mills and those that have stood against him also. Hear me out please.
So about two weeks ago, while in my room, the Holy Spirit instructed me suddenly, to go and watch a sermon by Bishop Dag Heward Mills. I knew absolutely nothing about what was in the news. I had not heard anything yet and indeed, for about one whole year, I had not listened to any sermon by Bishop Dag Heward Mills cause I was caught up with messages from other preachers. The closest I had been to listening to his message within this one year was when our seminary used the book "Loyalty And Disloyalty" as the main study material for our "Discipline Of Loyalty" course for the semester. This course was finished in March 2020. Anyway, I obliged and went to watch this video sermon for about 1 and half hours long. The title of the message I watched was "Steps To Catching The Anointing".
Now, I repeat, for the past one year, I had not been able to sit down and listen to a full message by Bishop Dag Heward Mills until this time when I received instructions from the Holy Ghost to do so. So I watched this message and indeed, after watching this sermon, I received a lot of answers to questions that were bothering my mind. Now, after about 10 minutes of meditating on what I have just received from the man of God, I switched unto my Facebook and the first thing I saw was an article written by a media house called "The Fourth Estate" with the title "Darkness In A Light House Part 1". I asked myself "What is this?". So I proceeded to read all the parts 1, 2 and 3. This was indeed quite some much... Isn't it strange? That for a long time I had not listened to Bishop Dag's sermon and just when I did, I see a 'negative news' about him.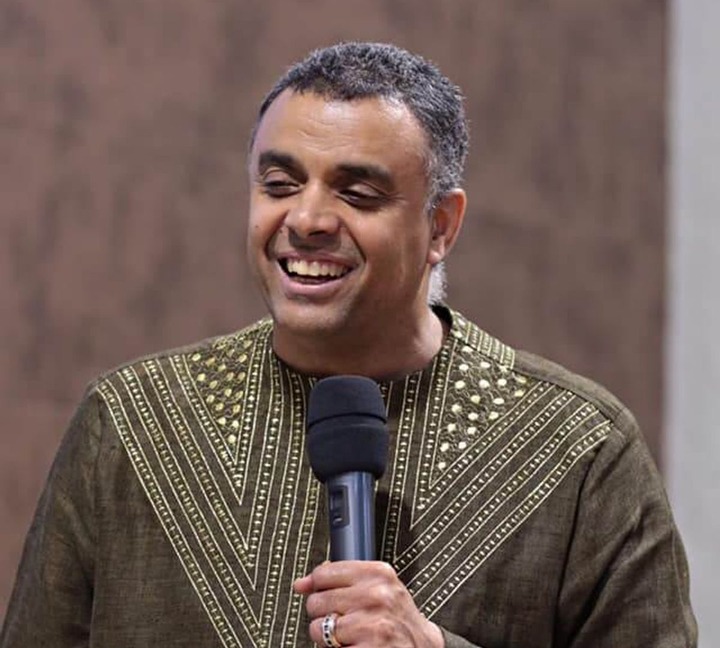 As I was pondering and asking the Holy Spirit many questions, He suddenly ministered to my spirit, and I understood what this meant, and this is what I came to share with you.
The Holy Spirit made me understand that, the reason He instructed me to go immediately and watch a sermon from Bishop Dag Heward Mills even before I hear of the matters.. was so that I may see again, and know again, the magnitude of the gift and vessel He has made in Bishop Dag Heward Mills for the church in Ghana, and that I may perceive again, the spiritual weight of the man, and compare it with the negative news I am about to hear lest I should be ignorant of the enemy's devices and be disadvantaged. I received understating and I kept asking questions still.. "But why is this happening in the church? Cause even Christians are divided in their thoughts and opinions on these matters". The Spirit of God went further with me...
ABOUT BISHOP DAG
You may have many thoughts in your mind about him but hear me. This is not a surprise to the Lord. The Lord knew about this before the foundations of the earth were set in place. And it is not for nothing that the Lord led the Bishop to write extensively on everything that is currently happening. He permitted this to happen for a good reason. And I urge you men and women of God to watch your tongue concerning the Bishop Dag Heward Mills for this is NOT an evil man. This is not a wicked man. This is not an unwise man. We are not saying he is all perfect however, he is just not any negative thing you may think of him. Can Bishop Dag Heward Mills make a few mistakes?? Yes he can. Can he have oversight sometimes? Yes!! Can he miss it at some points? Yes he can miss it at some points... But does it mean it's by intension?? No!! The few mistakes of a genuine man of God, must never be mistaken for the practices of a false prophet. This is a Holy man of God!!
So I proceeded to read from the 'About The Book', "THOSE WHO LEAVE YOU" written by Bishop Dag Heward Mills and this is what Bishop Dag wrote...
"There are several reasons why the Lord will allow people to leave you and even hurt you. It may be because your destiny does not include them, or perhaps to correct a foundational mistake in your ministry, or even to humble you." Bishop Dag Heward Mills.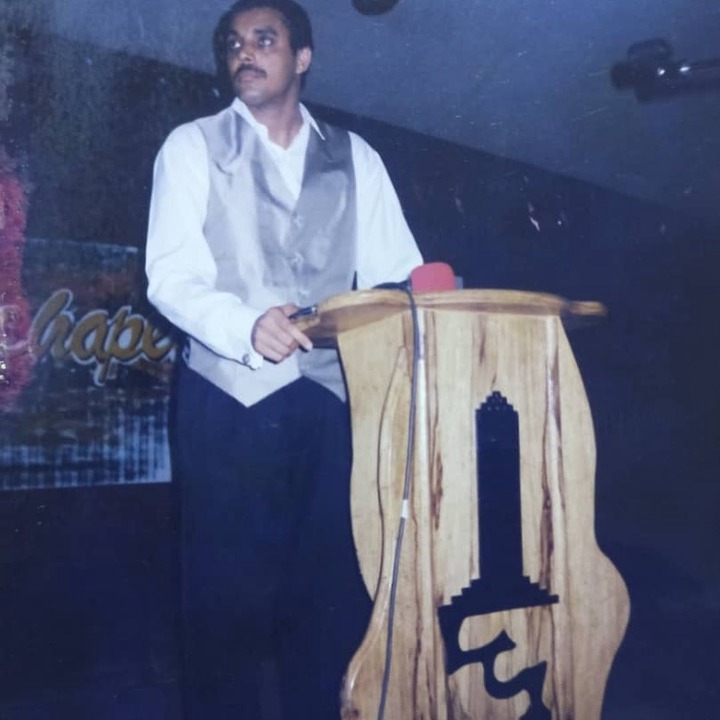 By grace, I have studied Church Organization, Administration And Finance into details and I am very much aware of things and situations that ignites, catalysis, informs or brings about major Church reforms and these issues we see and hear about today are some of them. It is not surprising that the Bishop is so much aware that God permits these things to happen in churches sometimes to make way and allow for some organizational and foundational mistakes to be identified and properly corrected. These don't happen to break down the church but to build it up even better and stronger!!
As you stand with Bishop Dag Heward Mills, I need you as well to pray the Lord, that He would lead him in times like this and give him even more wisdom to correct every foundational mistakes he did not know of before, that this may happen no more.
And if you are a preacher or pastor of a church reading this, know and understand, that this is a serious signal and lesson to you also. The Lord does not waste experiences or occurrences in the church. For God to permit or allow any scene to occur in His church, it is only meant to churn out great wisdoms and great lessons for all the other churches witnessing to learn from and apply higher wisdoms and become better. Don't wait to be told. Take all the lessons today!! And build a great church for the Lord!!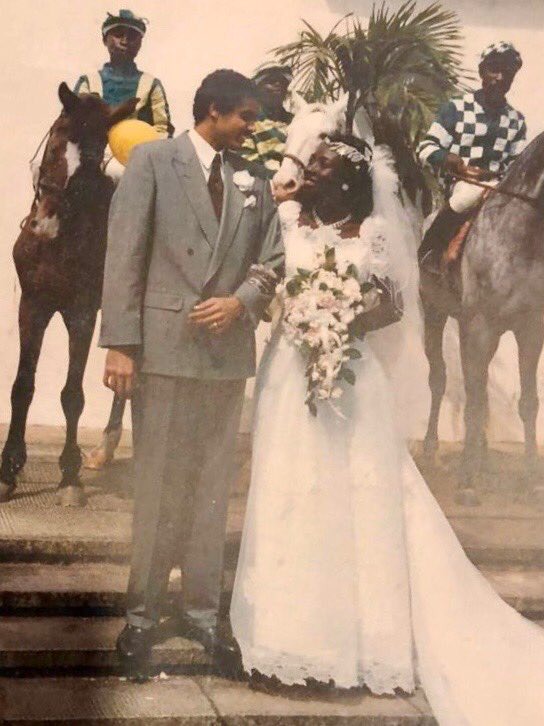 People have developed all sorts of perceptions about Bishop Dag Heward Mills over these matters but that is simply short sightedness. I speak as a prophet of the Lord, His Spiritual Worth and Value in the kingdom can never be compared to any mistake you think he may have made. Bishop Dag, is far more worthier and valuable than that. Don't be deceived. An evil man does not plant over 6000 churches across the world. An evil man does not open the biggest bible school in West Africa (Anagkazo) and receive thousands of pastors to attend for free with free books.
An evil man does not go round the world sacrificing his comfort to preach the gospel of our Lord Jesus Christ. An evil man does not leave the city to go to typical villages like Nkoranza, Nzulezu, Kwaebibrem, Damango, Navrongo, Bolgatanga, Tamale, Techiman, Kwame Danso and many more villages to preach. An evil man does not leave his family to travel by road in the villages of African countries like Zimbabwe, Malawi, Uganda, South Africa, Nigeria, Ivory Coast, Lesotho, even Pakistan in Asia etc... preaching the gospel of our Lord Jesus and fulfilling Matthew 28:19 to all extents. An evil man cannot and does not publish over 30 million destiny oriented and Heaven designated books that impact many lives.
Yes, the world may choose to describe this as "Darkness In A Light House" and even frame the darkness as black as they can but I tell you the truth.. It is written in the book of 1 Corinthians 1:25 "The foolishness of God, is still wiser than (The wisdom of)men. And the weakness of God, is still stronger than (the strength of)men."
Just when the enemies of the church thinks they can rejoice, let them know.. That Even The 'Darkness' In Light House, Is Still A Trillion Times Brighter Than Their Brightest Light". The Lord Builds His Church, And No Gates Of Hell Shall Prevail Against It. The Church Will Become Even Bigger And Better!! Pray For Bishop Dag Heward Mills. And Pray For Me Also. God Bless You.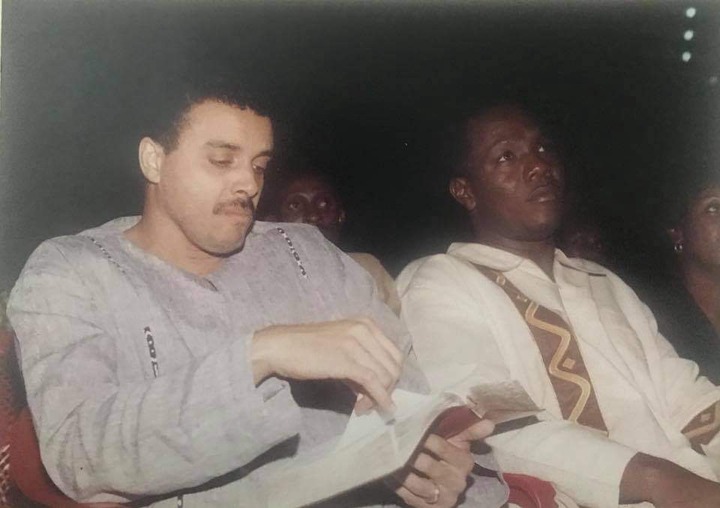 Written By Eric Kofi Asuo-Akõ
Content created and supplied by: MrsCelestial (via Opera News )
Opera News is a free to use platform and the views and opinions expressed herein are solely those of the author and do not represent, reflect or express the views of Opera News. Any/all written content and images displayed are provided by the blogger/author, appear herein as submitted by the blogger/author and are unedited by Opera News. Opera News does not consent to nor does it condone the posting of any content that violates the rights (including the copyrights) of any third party, nor content that may malign, inter alia, any religion, ethnic group, organization, gender, company, or individual. Opera News furthermore does not condone the use of our platform for the purposes encouraging/endorsing hate speech, violation of human rights and/or utterances of a defamatory nature. If the content contained herein violates any of your rights, including those of copyright, and/or violates any the above mentioned factors, you are requested to immediately notify us using via the following email address operanews-external(at)opera.com and/or report the article using the available reporting functionality built into our Platform See More