Is this issue supposed to be funny? Is it supposed to be taken seriously? Ah well, the end holds the answer to this question. Stay with me as I take you through the gist.
Usually during harvests, revivals and conventions, envelopes are shared to the members of various churches. They are to sow their seeds and return them on a given date. Sometimes, they are even given extra envelopes to give to their neighbors.
This happened in a Nigerian church after envelopes were given to the members.
A Twitter user with the handle @SledgeAma shared with his followers what was found in the envelope of that member.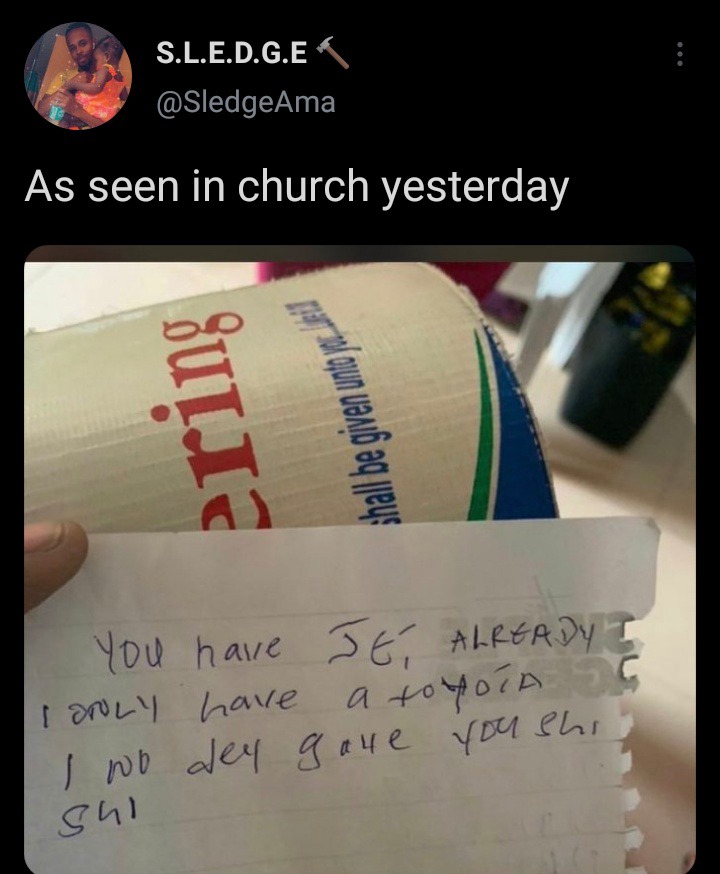 He wrote a note and sealed it instead of putting in money. Most importantly, he had the courage to put it into the offering bowl.
The person said he was not going to give anything as offering to the church because the pastor has a private jet whilst he drives a car.
Below is what the unidentified member wrote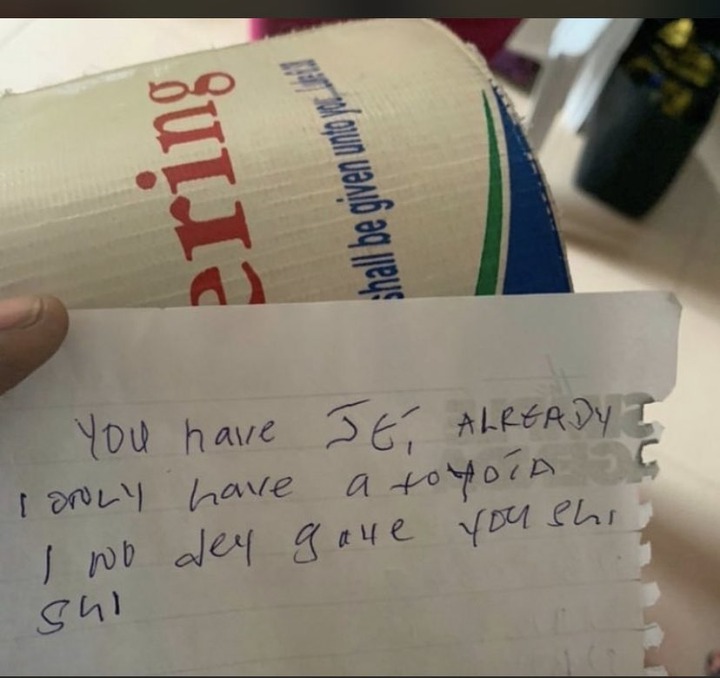 The note reads:
"You have jet already. I only have a Toyota. I no dey give you shi shi."
Some people are clinging to the hilarious aspect of the note. They are stressing on the fact that the rich, who in this case is the man of God should give out his belongings to the poor and not take from them as the Bible instructed.
Others are criticising the unindentified member for doing that. They claim it is an indirect attack to the pastor and was needless. They are also quoting the Bible saying, "Touch not my anointed".
Let me know what you think about this in the comment section, have a nice day.
Content created and supplied by: the_Kelvin_guy (via Opera News )