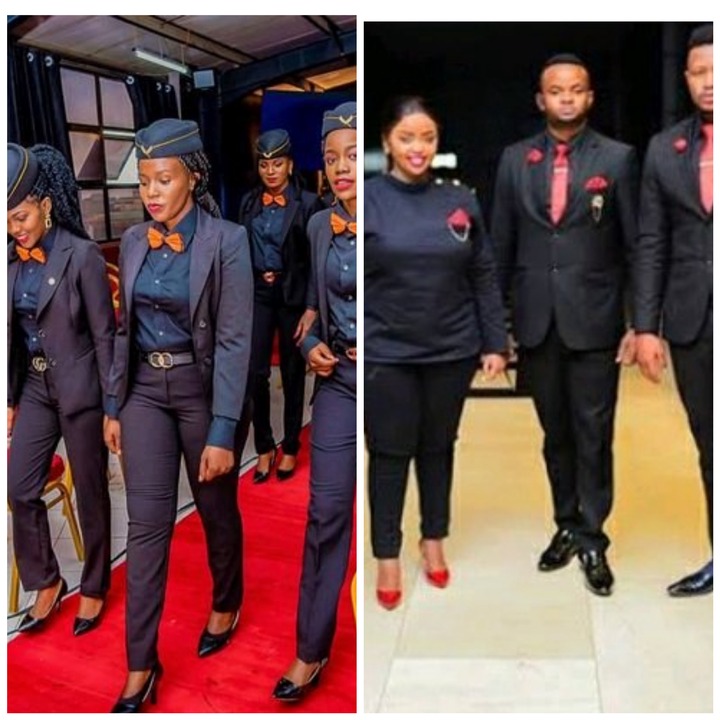 Christian Church President and Pastor, Rev. Lucy Natasha, famously known as Slayqueen Pastor, has always attracted many public rumours. She's well known for her flashy lifestyle which makes people regard to her as a Slay Queen pastor.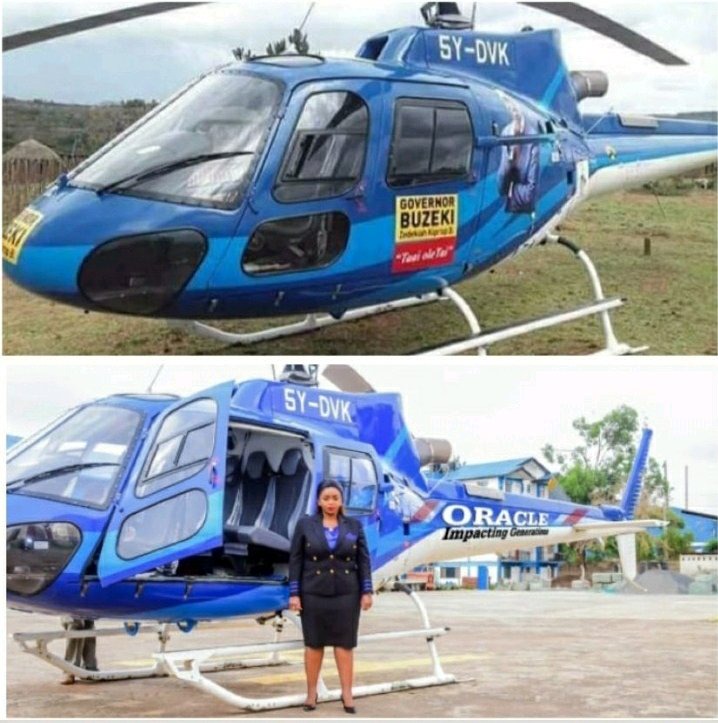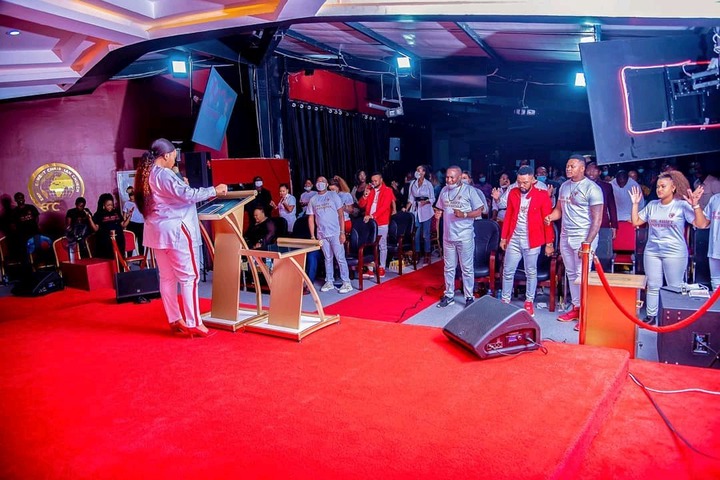 She sometimes receives backslashes from the public because of the way she set up her own church which is totally different from the way others set up theirs, which they say is different from ordinary church like others.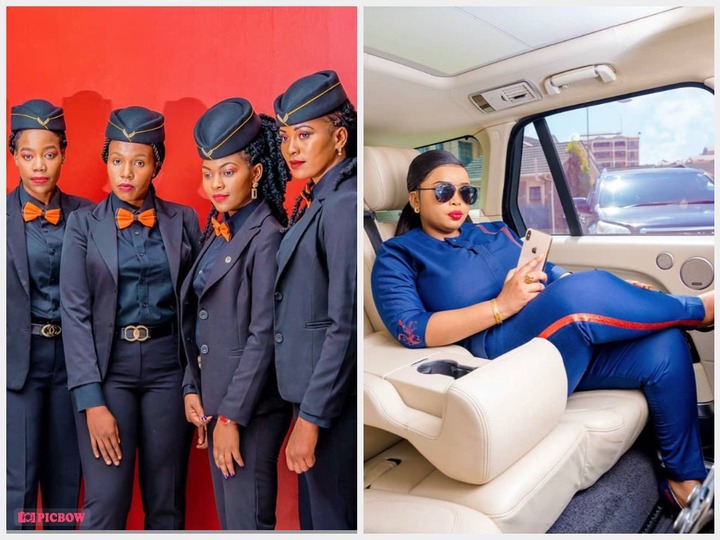 Rev Natasha lives a lavish life and springs luxuriously with her members, which she describes as aides and disciples which creates a great deal of public discussion.
Here is the picture she uploaded on her social media page: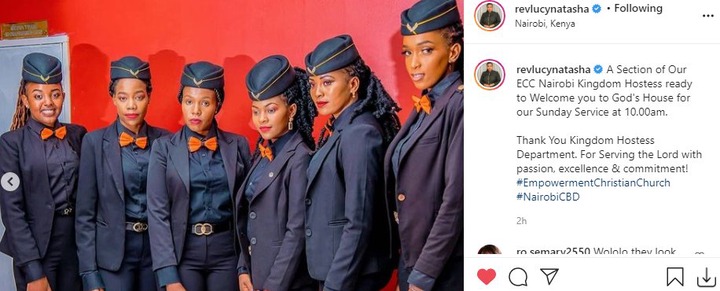 The Head of Oracle Ministries took to her social media page to reveal the pictures of done ladies specially dressed whom she reffered to 'Hostess' on her official social media site.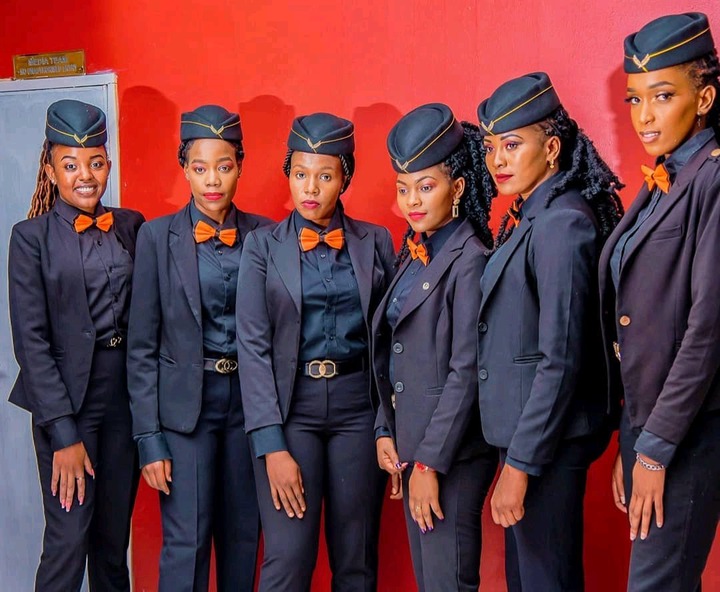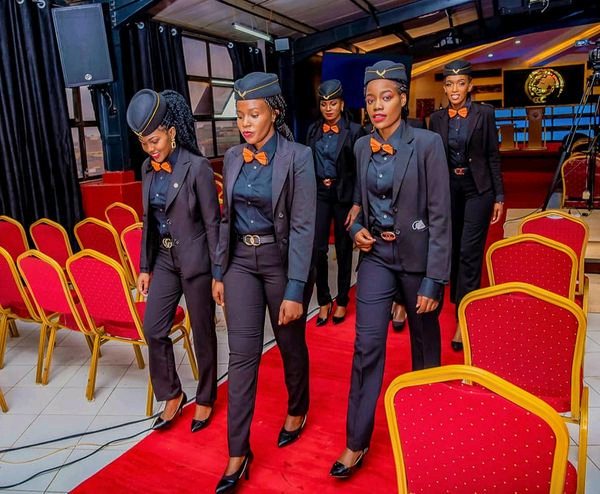 The pictures of the women has caused a great deal of arguments among the people as they asked them whether they are going for a beauty competition or to serve the almighty God.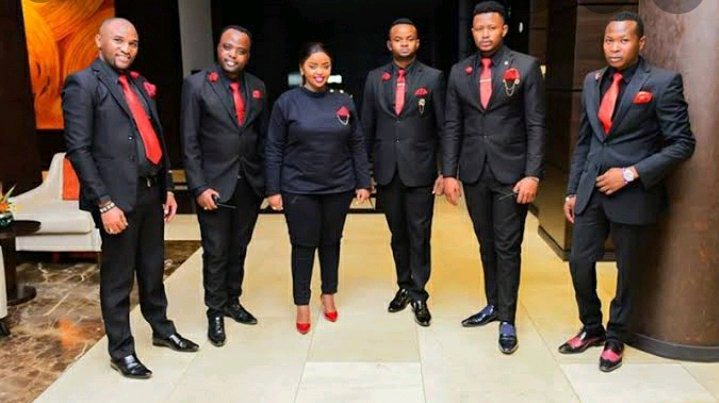 Some claimed that it was not the way to represent a church as Jesus was seen as modest and Jesus always leads by example.
Do you think something is wrong with their dressing? Please don't forget to like, share and comment
Content created and supplied by: 24/7_News (via Opera News )