Today is yet another beautiful day the Lord has made and as we are talking about about pastors I would not be far from wrong if I pick up my Bible and hit the streets. Our attention today is to have a look at some popular comments made some Ghanaian pastors which made some Ghanaians to doubt them.
Have you heard some comments from some pastors which has made you wonder whether this man is indeed a man of God? Or you are just like the many Ghanaians who intend to swallow whatever the pastor has to say with the notion they are men of God?
As usual, let move back to business as we intend to have a look at some controversial comments made by some pastors which made some Ghanaians to doubt them.
The most recent comment was by Prophet Oduro. The controversial pastor is now been 'roasted' alive on social media when he is believed to have said overused ladies with sagging [email protected] deserve no bride price; GHS200 is enough.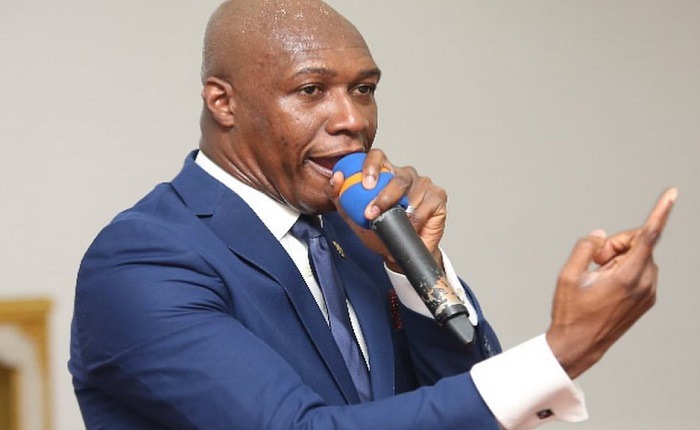 Founder of the Alabaster International Ministry, Prophet Kofi Oduro has said that young ladies who have been overused to the extent that their [email protected] are sagging do not deserve any expensive dowry. According to him, cash of GHS200 is enough to be shared among the family members of any such lady – GHS50 each for her father and mother and the family elders.
If you are a virgin and no man has touched you before, I wouldn't mind if even your family puts a laptop, generators, and a plot of land as part of the dowry. But if you are just 21 years old and have been so used by other men that your breasts are flat and sagging, you don't merit it; GHS200 is sufficient to be shared among your father, mother, and the family elder," Prophet Kofi Oduro said during a sermon.
Let have a look some of the comments on social media;
Nharna Arhmma Boahemaa
Some of these so called men of God are the ones increasing the rate of sin In the world no wonder now women go in for injection and all of drugs to have a firm breast whiles others see business in the breast and buy drugs to make it bigger.my sister no matter wat u have done to ur body b4 just repent and seek the favour of God.He will send in sum1 to pay millions of money for ur dowry cus he sees u as a gift.mind u ppl recover from their past mistakes to take up a brighter future.so don't and harass ur body all in the name of being perfect in the eyes of a mortal but rada keep it just as it has ended up and God will glorify u.
Mena Aba Aquawaa
If such ladies are so useless to you then please make sure not to take their offerings and tithes else God will judge you.
Joice Yeboah
This pastor and his big mouth some of the sagging breast are natural it doesn't necessarily means you have to overuse yourself before ur breast can fall, some it natural . He shd be preaching abt salvation not loose talk. I bet all his daughters breast are in standing position.
Elkanah Addie
Even Christ did not use those words on our women. Today u people think u are even powerful than Christ that instead of following him, you want Christ to follow u. Master Prophet, we are all sinners including u so respect a fellow sinner. Let your words be seasoned with salt as Col.4:6 advises.
Jahswill Darko
Many ladies were over used because they didn't know God or the circumstance demand that due less knowledge about Gods word .So now they've repented what they need is comfort but not discouragement osofo.
Pastor Sharing Fufu among Members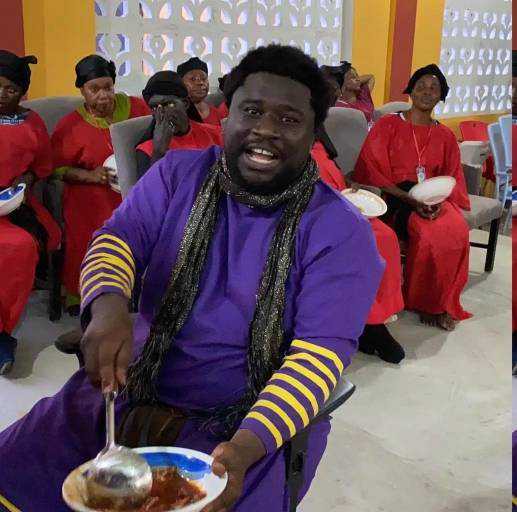 Founder and leader of Universal Spiritual Outreach, Rev. Prophet Abed K.B Asiamah has caused an uproar on the internet after a video of him sharing fufu and cow meat soup to his congregation after church service went viral.
In the video and to the surprise of many, the man of God was seen sitting and sharing the Fufu and cow meat himself as he ordered the congregation to feel free and come for more food.
According to him, his motive behind such a gesture is because he wants his congregation to know that there is always food for them whenever they come to church.
The Pastor in the video promised to serve the Congregation with Omo Tuo the next day.
From what we gathered, it was an Easter good Friday get together organised by the Pastor.
The Pastor's gesture has won several plaudits on social media with many advising other 'men of God' to follow suit than to make 'unrealistic' prophecies.
Content created and supplied by: kabenah (via Opera News )