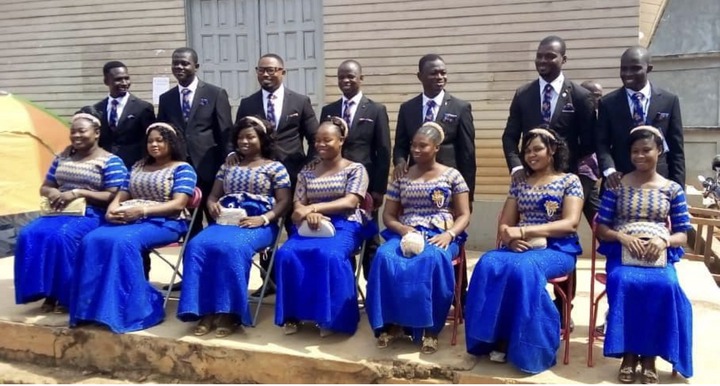 The seventh-day Adventist Church in the Western North Ghana Conference has ordained 7 ministers into the Gospel Ministry on February 6 2021 at the Church' headquarters in Sefwi Wiaso.
The ceremony follows after ministers had served for certain years after completion of theological studies and have met the requirements of the church' policy.
The ordinance includes Pastor and Mrs. Ruben Amponsah
Pastor and Mrs Joseph Nipa
Pastor and Mrs. Sampson Aidoo-Sessah
Pastor and Mrs. Sampson Sammah
Pastor and Mrs. Henry Mintah
Pastor and Mrs Elijah Asante and Pastor and Mrs Elion Asamoah all of western North Ghana Conference of SDA Sefwi Wiaso.
The ordination saw several ministers from all walks of life within the Adventist fraternity who came to support and ushered their colleague ministers into the ministry.
The President of the Southern Ghana Union Conference Of SDA Pastor Thomas Techie Ocran who charged the ordinance admonished them to go make a difference especially in this last days, he continued to encourage the wives of the Ministers otherwise themed:Shepherdess to be supportive and work hand in hand with their husband. 
'the ministery is a team work support your husbands' he had said. 
The ordained ministers are expected to work for the Lord at different parts of the ministry's locations across the country, serving as leaders, pastors and custodians of the church and the people of God.
Content created and supplied by: Buatsi (via Opera News )