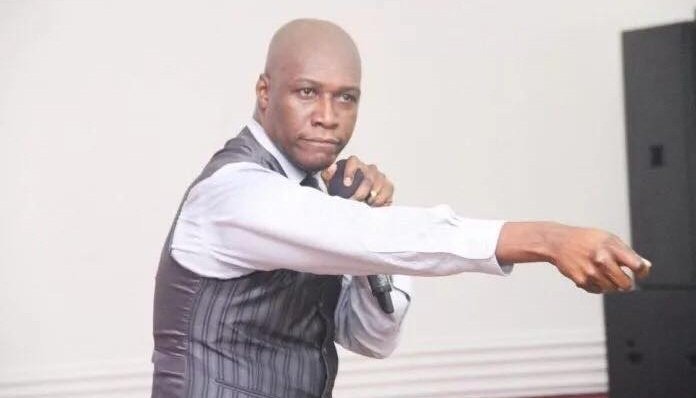 The dynamic and controversial preacher of Alabaster International Ministries who is also the founder and General Overseer, Prophet Kofi Oduro has said has boldly explained why he said women should not be given that position.
He said that it becomes very sad on the part of Christians and educated men and women of God today to change the will of God even when they know it is against the law.
Again, I know some Ghanaians will not listen to my voice and what God is giving to them through me because of what they think of me. But hey listen! I tell you from the scriptures that until Ghanaians accept the fact that women should not be given that position, we are going to see something worse than what we are seeing now. It is not surprised to witness what we are witnessing now at all because we didn't obey God.
I am not saying that that particular work is too difficult for a woman like her to do but it is God who has ordered women like her not to do it. Quoting from the scriptures in (Mark 3:13-19) Jesus chose only men as His twelve apostles and that is sometimes cited as a reason that only men should be appointed to church leadership roles. However, Jesus sent His apostles out to spread the gospel to the world, seeking food and shelter where they could find it, facing great danger and ultimately martyrdom. This would not have been considered an appropriate role for a woman in Biblical times, just as it would not be considered appropriate today.
Prophet Kofi Oduro in his interpretation of the message he was sending across was referring to women who are allowed to lead Churches in today's Christianity whiles Prophets and Pastors are not talking about it. God does not allow women to occupy that position.
God said he doesn't allow that and whatever God has said will surely come to pass.
Content created and supplied by: KwameBrakoMicky (via Opera News )