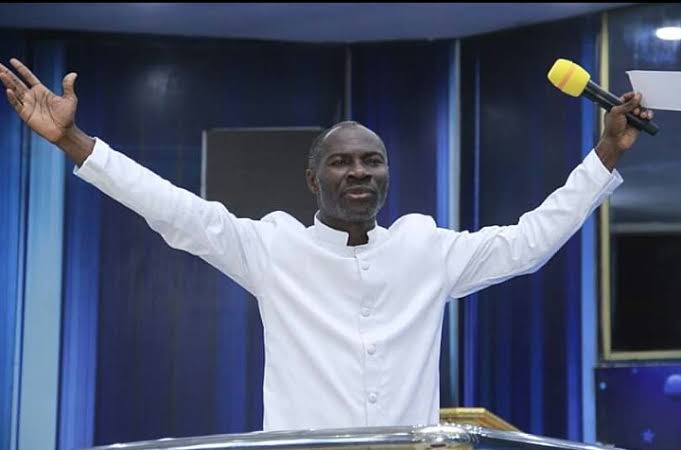 𝙋𝙝𝙤𝙩𝙤- 𝙋𝙧𝙤𝙥𝙝𝙚𝙩 𝘽𝙖𝙙𝙪 𝙆𝙤𝙗𝙞- 𝙂𝙡𝙤𝙧𝙞𝙤𝙪𝙨 𝙒𝙖𝙫𝙚 𝘾𝙝𝙪𝙧𝙘𝙝 𝙄𝙣𝙩𝙚𝙧𝙣𝙖𝙩𝙞𝙤𝙣𝙖𝙡.
Prophet Badu Kobi has sent strong message to Ghanaians and it's an important message as well, the prophet had advised Ghanains to ignore some set of persons who he feels are extremely imperfect and they are hypocrites as well.
The message he has passed on is mostly centered on the type of people we let into our lives, we all need to be watchful of those we call our friends as they can be very very dangerous behind our backs. So whenever anyone talks Ill about your, or say things that he/she can't stand in your face to tell you.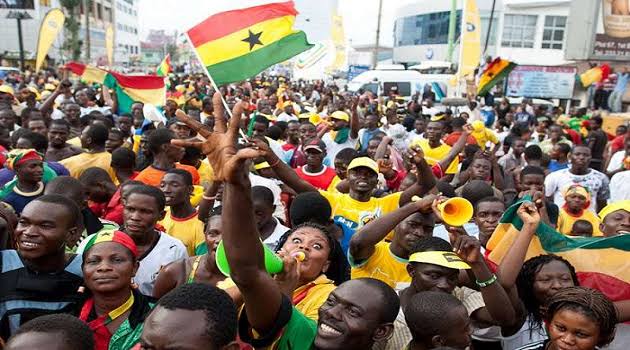 𝙋𝙝𝙤𝙩𝙤 𝙤𝙛 𝙂𝙝𝙖𝙣𝙖𝙞𝙖𝙣𝙨 (𝙐𝙨𝙚𝙙 𝙛𝙤𝙧 𝙞𝙡𝙡𝙪𝙨𝙩𝙧𝙖𝙩𝙞𝙫𝙚 𝙥𝙪𝙧𝙥𝙤𝙨𝙚)
Then it's wise you avoid such a person and totally cut every ties you have with that person, because like what Prophet Badu Kobi said, they are extremely imperfect but hypocrites. So you have to avoid and them if you want to be victorious in life.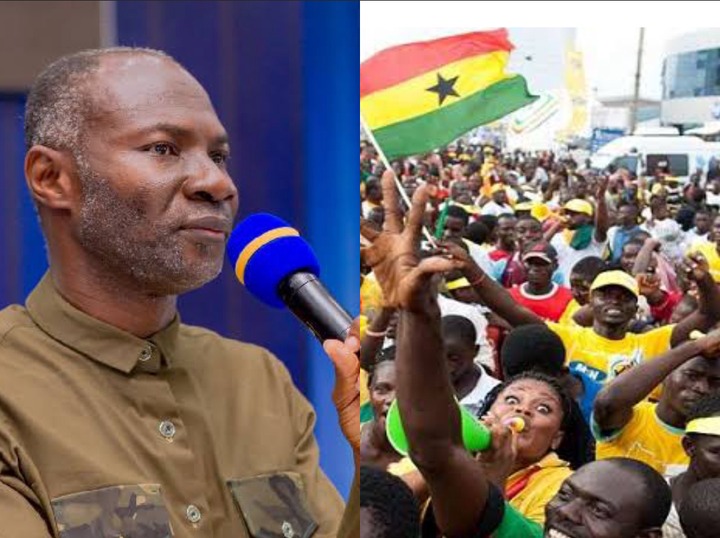 Prophet Emmanuel Kobi Badu is a great Ghanaian pastor, businessman, philanthropist and writer. He is the founder of Glorious Wave Church International
"𝘗𝘌𝘖𝘗𝘓𝘌 𝘞𝘏𝘖 𝘛𝘈𝘓𝘒 𝘈𝘎𝘈𝘐𝘕𝘚𝘛 𝘠𝘖𝘜 𝘈𝘙𝘌 𝘌𝘟𝘛𝘙𝘌𝘔𝘌𝘓𝘠 𝘐𝘔𝘗𝘌𝘙𝘍𝘌𝘊𝘛 𝘉𝘜𝘛 𝘏𝘠𝘗𝘖𝘊𝘙𝘐𝘛𝘌𝘚. 𝘐𝘎𝘕𝘖𝘙𝘌 𝘛𝘏𝘌𝘔 𝘍𝘖𝘙 𝘠𝘖𝘜𝘙 𝘝𝘐𝘊𝘛𝘖𝘙𝘐𝘌𝘚."– Badu Kobi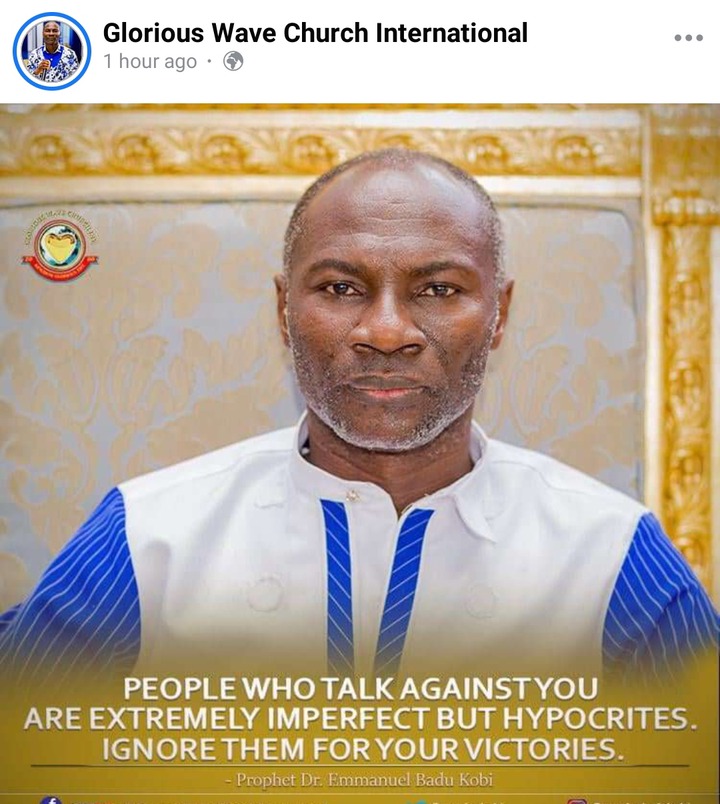 This message is coming from the man of God today, and we entreat you to take good heed of it and act on it so you too can be victorious in life.
Content created and supplied by: BallpointMedia (via Opera News )