Three children wins hearts by depicting Jesus on the cross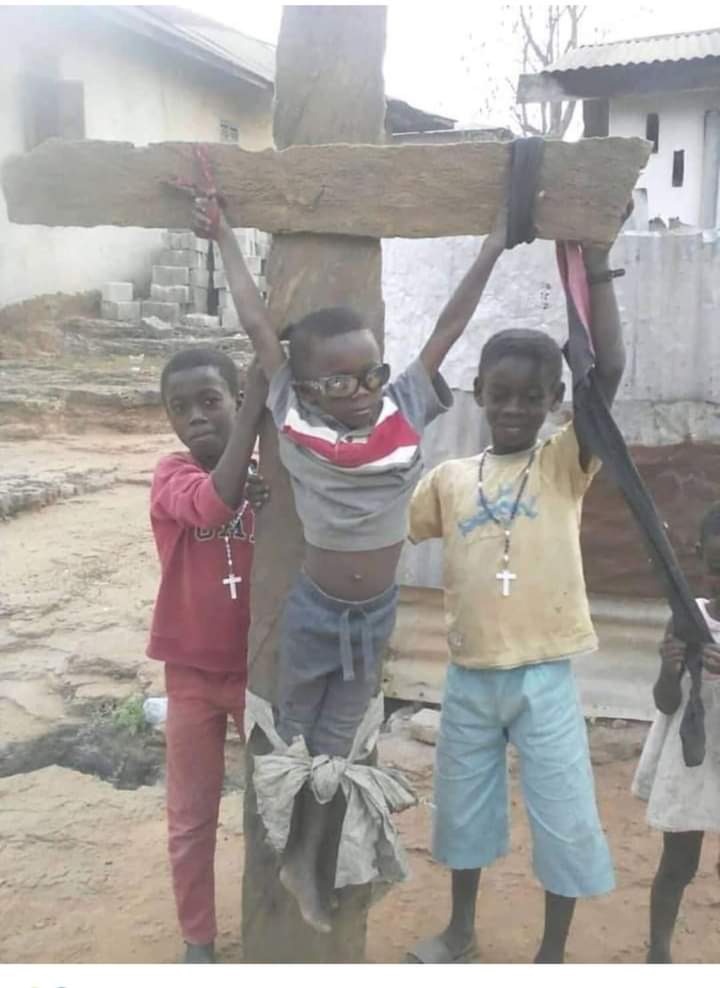 The celebration of Christ who died for our sins on the cross, has been replicated by three children at Kumasi. The children who are fun of Sunday school classes, a specialized classes for children where teachings of the Bible characters takes places, was where the children gained their knowledge from. The Sunday school teacher Frimpomaa, was surprised when her attention was drawn to the attitude of the students this morning. Frimpomaa who is the teacher of the children at the Sunday school, teaches them the basic knowledge of characters in the Bible, and it was with that teachings, the children tried to replicate this morning at Kumasi Brofoyedu. 
The lesson of Christ who died on the cross was taught by Frimpomaa to the children last week Sunday, and it was that lessens, the children came to love. Their love for the story, ignited the children to display the photogenic images Frimpomaa taught them, whiles she narrated the scenes surrounding the death of Christ. The boys Atta, Kojo and Kwaku started by using two woods which belonged to the parents of Atta. They used the sticks and laid Atta on it. Kojo and Kwaku tried using canes to lash Atta, but they couldn't find it, because of the pains he will feel. They tried using sachet empty bags, and made robes out of it, which was used to lynch Atta, before they laid him on the cross. 
Atta was laid on the cross just as Christ was laid on the cross, and with the help of rubber and sachets, they were able to robe his hands to the cross. Frimpomaa was graced with amusement, when what the children has done, was communicated to her. Many applauded their appreciation and sentiments to the children, for what they did this morning.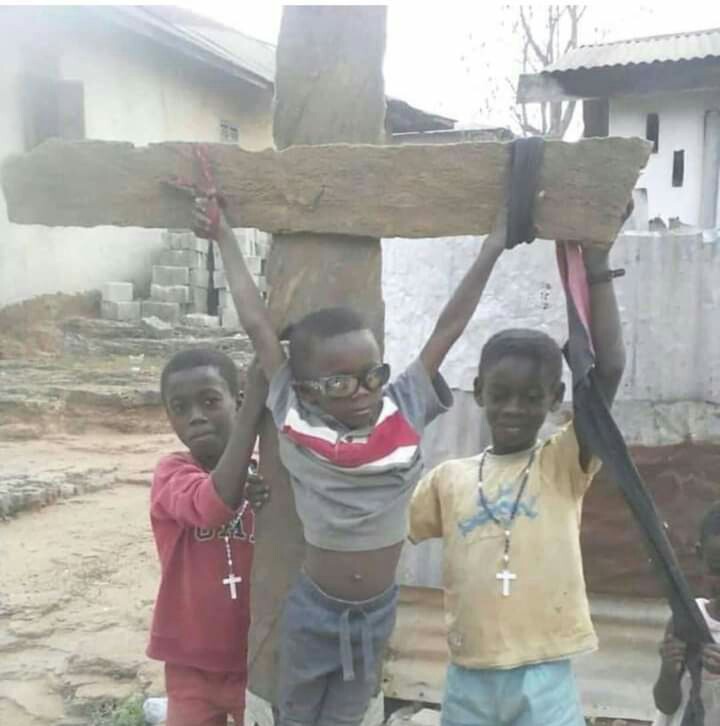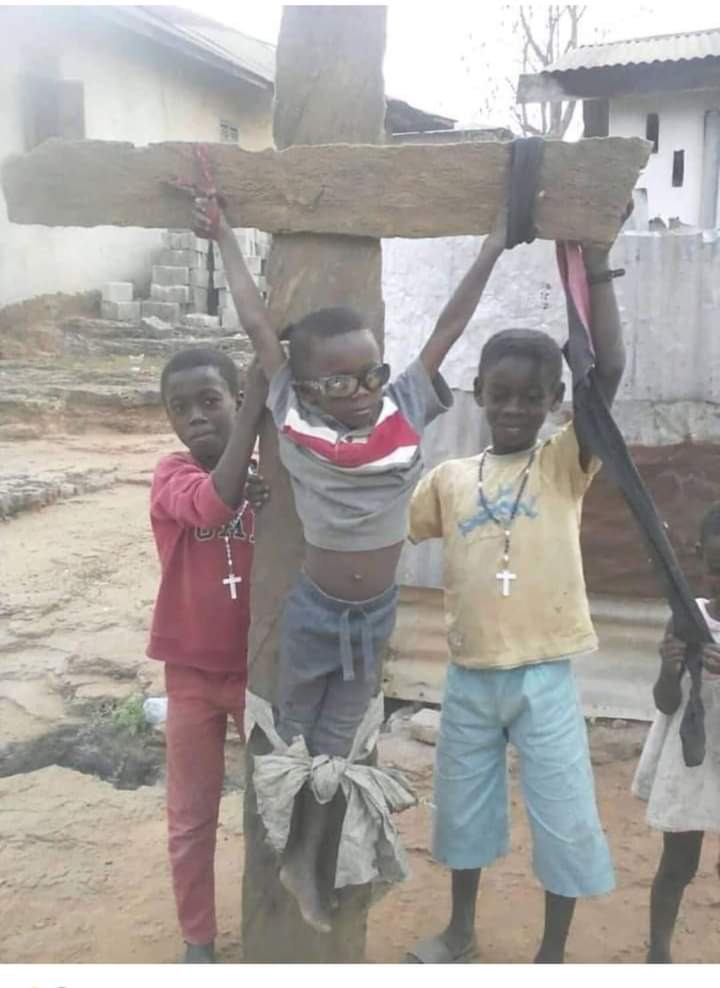 Content created and supplied by: RockyJDJones (via Opera News )