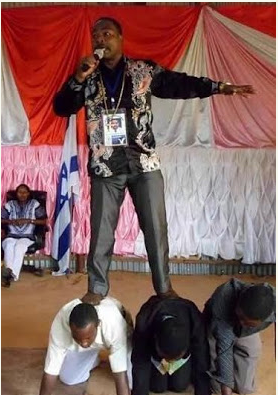 Mar 13:22 For false Christ and false prophets will arise and perform signs and wonders to deceive the elect—if that were possible. Mark 13:23 So be on your guard; I have told you these this in advance.
Life is full of trials and difficulties, at times, man can not but come to a state where he will need external support to get rid of his problem, especially if the case is beyond human knowledge and comprehension, but many encounter a bad omen in an attempt to find a solution. Many people have fallen victim to the hand of wrong men and women who are not named by God as a result of different needs and struggles of men, many people have experienced troubles from the hand of false pastors, bishops, evangelists, prophets, and the likes of them, all in the name of trying to solve their challenges and life problems.
"Mat 7:21 "Not everyone who says to me, 'Lord, Lord,' will enter into the kingdom of heaven, but he who does the will of the Father who is in heaven will enter into it. "Mat 7:22 On that day, many will say to me, "Lord, Lord, did we not prophesy in your name and drive out demons in your name and perform many miracles?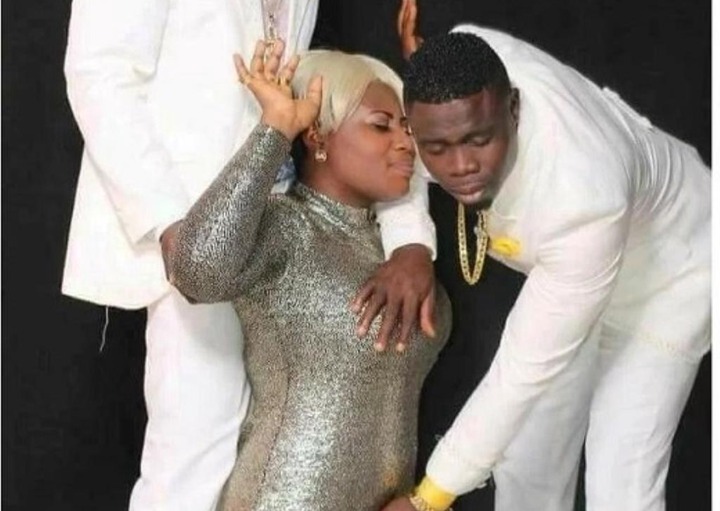 Can you count the number of times you have fallen victim to the same trap? However, it may be difficult to recognize this set of men and women who are not called by God, but by the virtue of patients and understanding what the Bible says, one can be directed by the guidance of the Holy Spirit and escape their deception. Look out for false prophets," Matt 7:15." They come to you in sheep's clothes, but they are fierce wolves inside.
The 14 ways of identifying a minister who is not called by God are below;
1. They edify themselves and praise themselves.
They do not preach about Jesus, but in all their services, they love to be honored, they love to be honored as a deity, instead of guiding all glory and honor to God. ROM. ROM. 1:21 For though they knew God, neither did they glorify him as God, nor offer thanks to him; yet their thoughts were made vain, and their hearts were darkened with folly.
2. They misuse the repentance message,
In their letters, certain messages linked to the soberness of life and Christian understanding of the rapture of the Saint are scarcely contained. The gospel of redemption is despised by them. 1Pe 5:8 Be self-administrative and alert. The devil, your adversary, roams about like a raging lion in search of someone to devour.
3. Use of the power of the Dark and chant
In prayer and fasting, they work by using concoctions and incantations for miracle and healing order as the force of God.
4. They are soothsayers.
Through the use of supernatural force to inflict depression on the victims, they foresaw and projected instead of offering the word of hope. Act 6:13 They produced false witnesses who testified, "This fellow never ceases to speak against the law and this holy place."
5. At certain times, they do not worship God, but instead call themselves gods. They still see themselves as all in all and will never come to the awareness of God and modesty. Most of them practice a high degree of pride. With their mouth, they worship God, but their hearts are far from God. "Mat 15:8 "These people praise me with their mouths, but they are far from me in their hearts.
6. They promote sin and worldliness. They do not believe in the Holiness teachings, they believe that it is legitimate and biblical to sin after salvation, they behave contrary to what is in Heb 12:14 Make every effort to live with all men in peace and to be holy; without holiness, no one can see the Lord. Please take great care.
7. They're lovers of riches and money,
They are lovers of gifts and wealth, rather than saving lives and teaching people about God's mind. Without money and gifts, they will not sacrifice their lives for their members in a place of prayer and fasting. They love to sell, without hiding God's guide, handkerchief, water, and ointment. They are butter and bread priests and prophets.
8. They preach what does not belong to God.
In order to attract the attention of men, they are used to having pessimistic visions, hallucinations and revelations. Don't ever allow your life to operate in their
9. They still preach stereotypical messages.
At all times, they preach motivational messages. They're just preachers of messages of success, without God's understanding. They are one way of preaching, and the love of preaching what people want is the cost to humanity of God's will.
10. Carnally Minded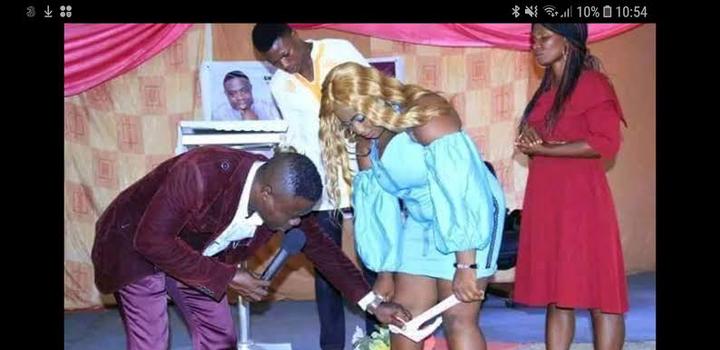 Most of them secretly commit fornication, adultery, and embezzle church money, and use devilish influence to forcibly tie down the fate of their members.
11. Some of them are evil in the flesh,
Most of God's so-called men and women are ministers who drink blood and eat flesh in their coven, some of whom are related to witches, wizards, communion, and the graveyard connection.
12. They have no Holy Spirit,
The Holy Spirit is the beginning and end of all powers, not allowing the holy spirit to lead, nor allowing the flesh to lead in their ministry.
13. They are not translucent, they are not
14. From what they spit out, you will know them.
Mat. 7:16 You will know them by their berries. Do people pick thornbushes from grapes or thistles from figs?
Summary
Individual Christians must know who they are to recognize the features of this group called false ministers so that they can also hear and recognize God's direction better than any other prophet on earth, if they are willing to follow God.
I pray for you, may you never, in Jesus' name, be a victim of their assault and slavery. To as many as have fallen prey to their paws, in the name of Jesus, receive the grace to come from their rope.
Thanks for reading, the topics covered here are available for positive progress and critical assessments. Please do well to drop a comment below and share the article with as many as possible as possible
Content created and supplied by: KwesiPino (via Opera News )