The Bible tells us that there will be strange happenings in the world when the end time is due for Jesus Christ to come for the second time.
It further stated that the last days or end time will see many abominable acts among the human race in the form of Antichrist movements which will cause the faith of many people to wax or fade.
Relating it to the Bible, it comes as no surprise after The Church of Pentecost (COP) and Christianity in general underwent a serious attack on social media.
The Church and Christianity suffered series of attack after a pastor of Church of Pentecost, Apostle Vincent Anane Denteh tried to expose the dangerous fallacies of the Common Sense Family (CSF) and its founder, Mr Avram Ben Moshe.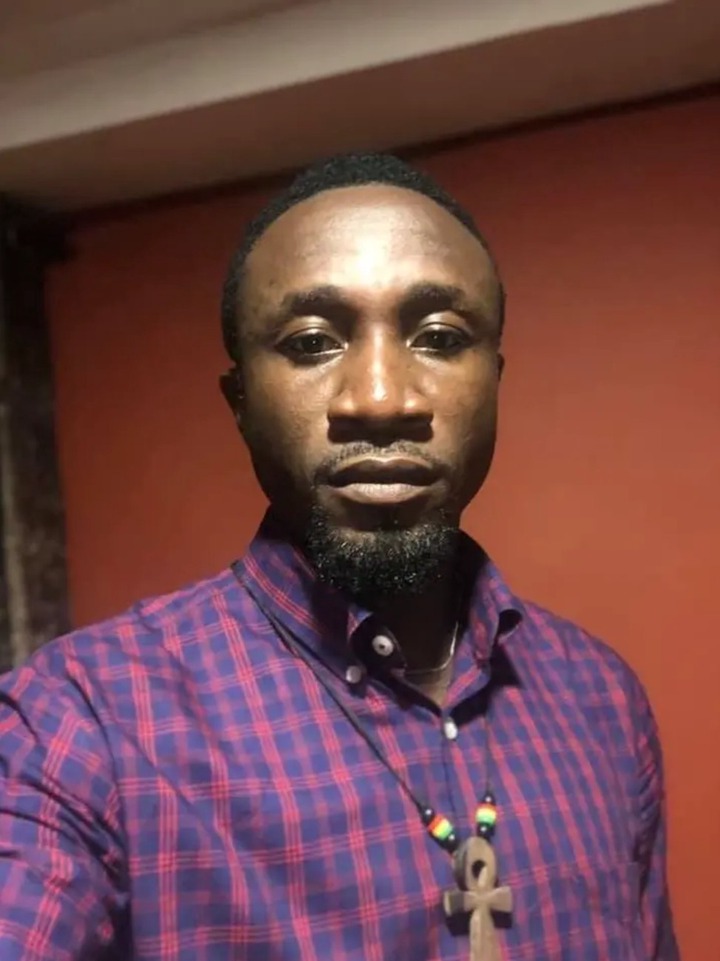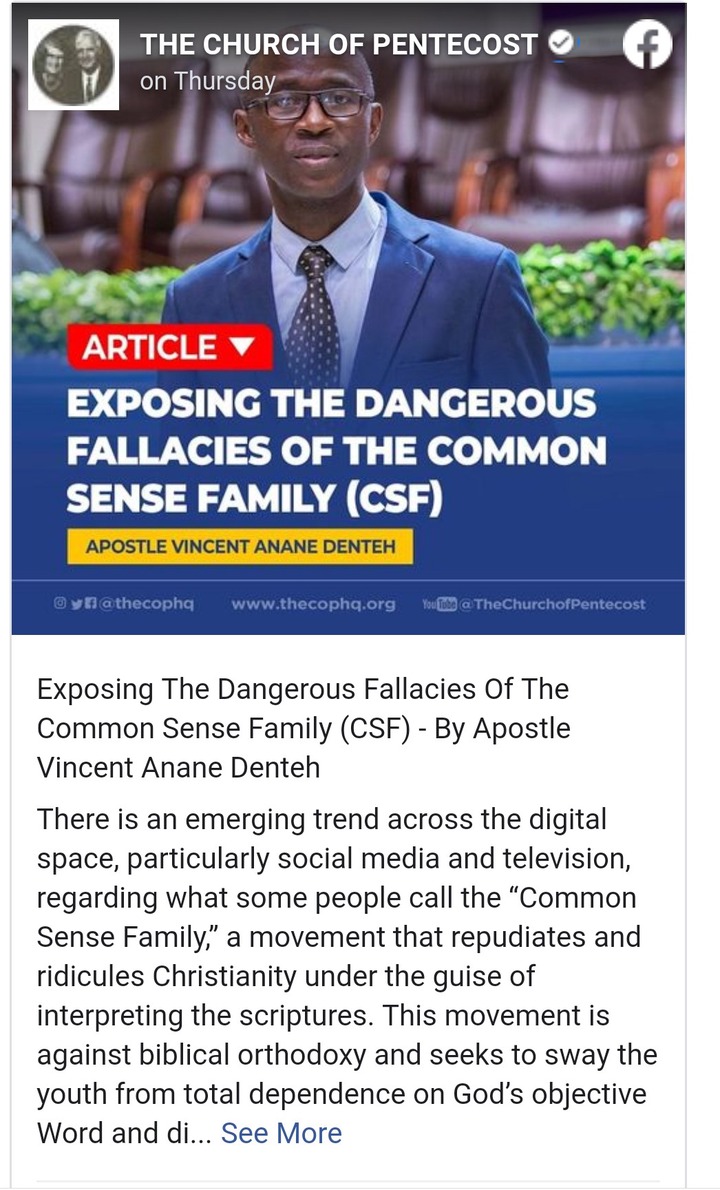 It seems a lot of people have been won by the teachings of the Common Sense Family (CSF) and this is confirmed from the attacks on social media below: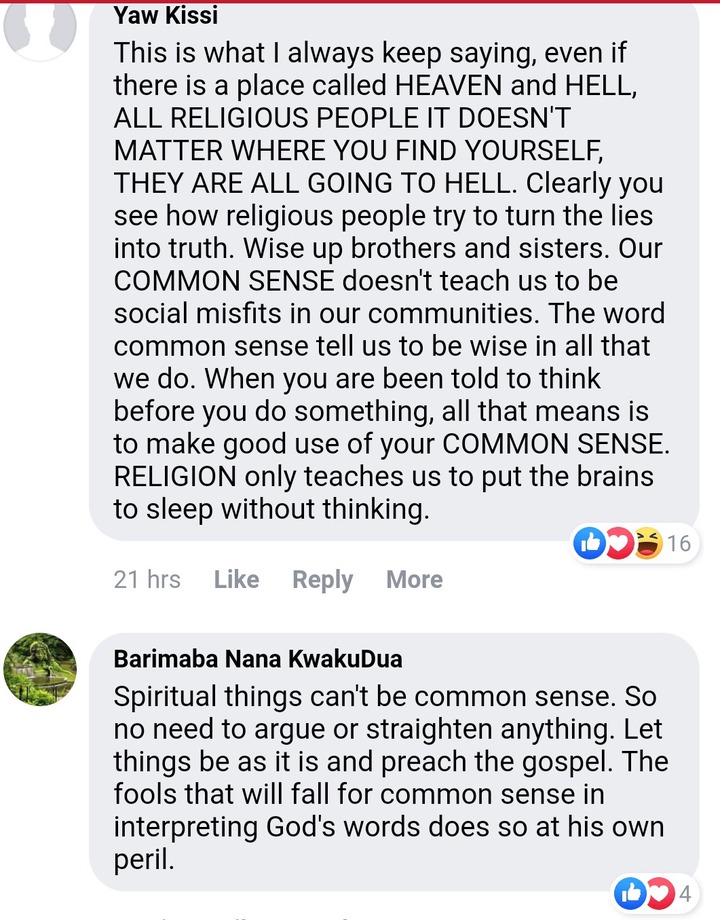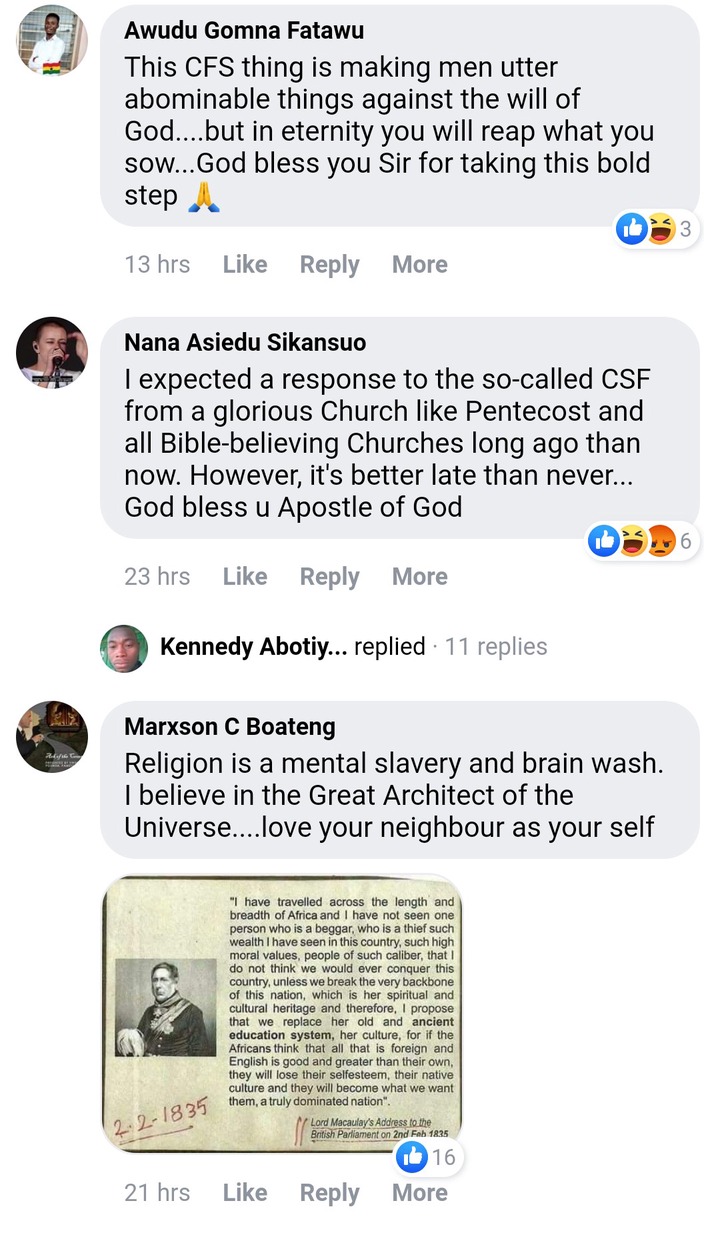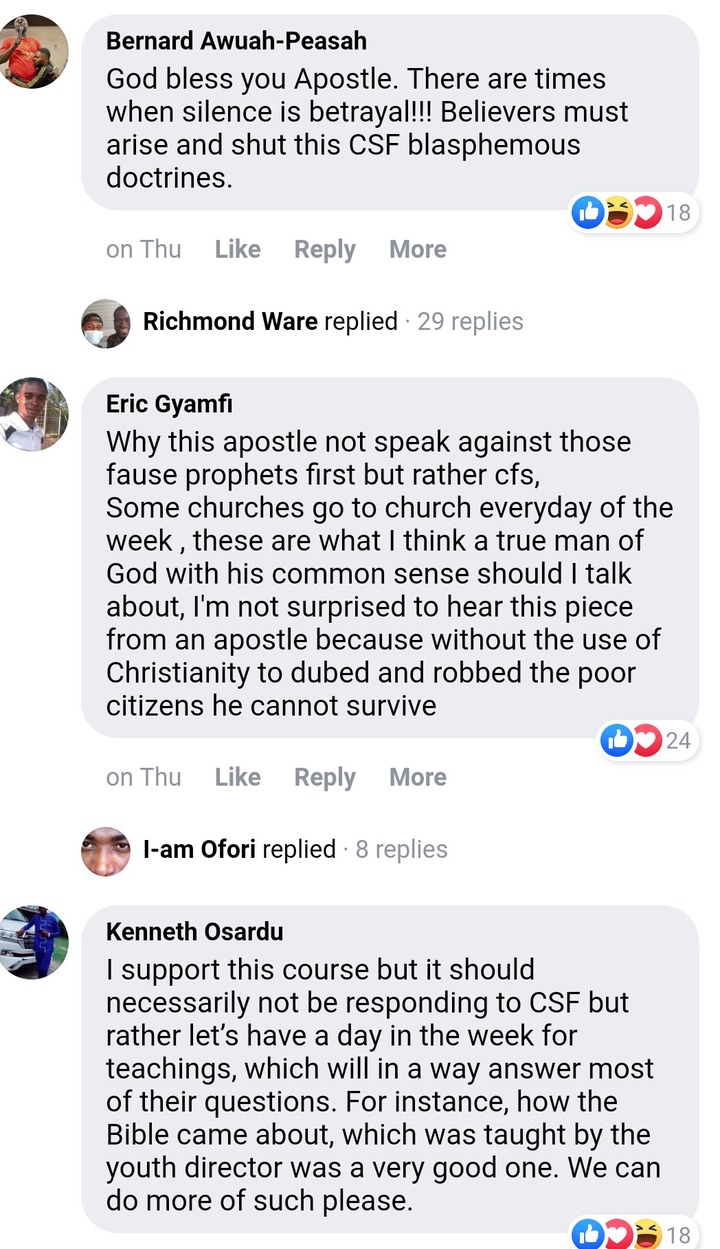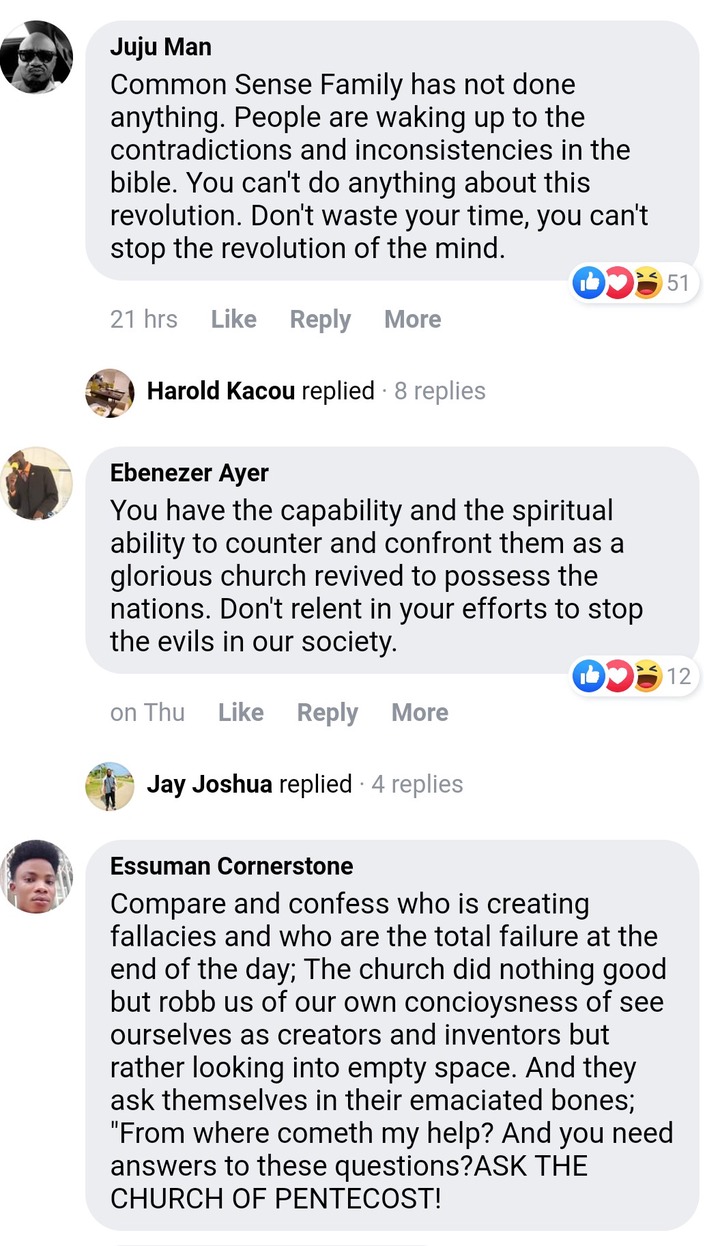 Two of the interesting comments have been pinned down below: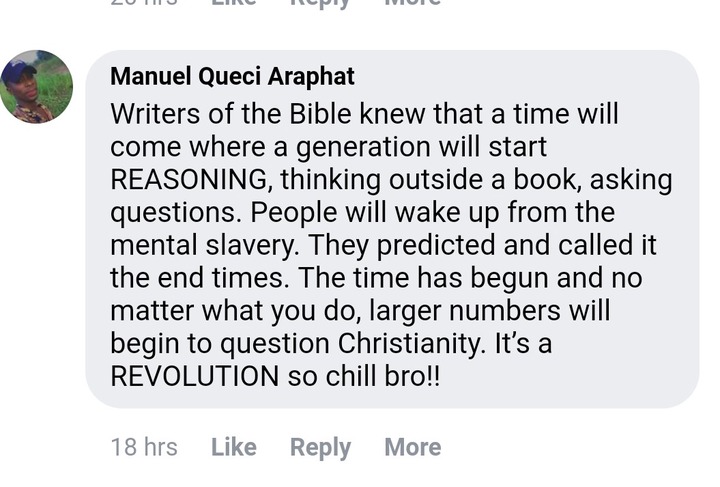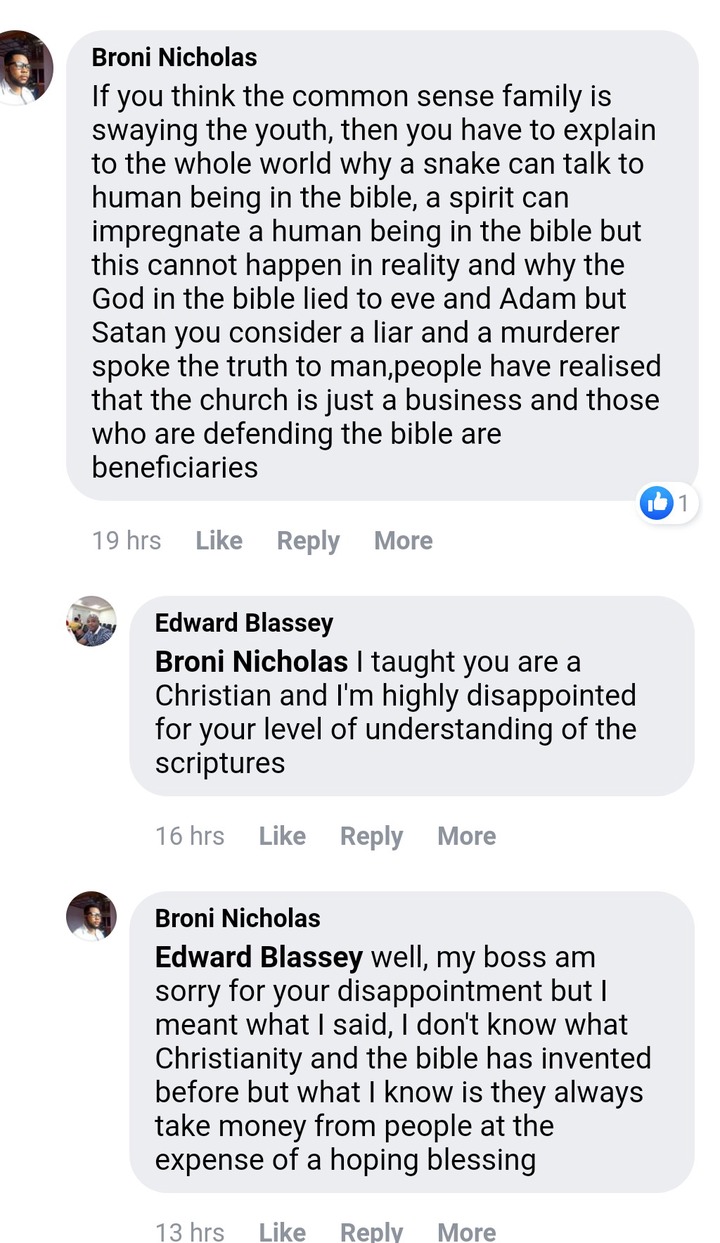 The Avram Movement of Common Sense Family ideology has won those who have had issues with the Church and other people who have decided not to join the Church.
The Church of Pentecost is one of the churches in the world with millions of membership.
The Church has positioned itself in the Socio Economic Developments in Ghana and other parts of the world to change the lives of every individual no matter the religious affiliations.
The church and Christianity suffered attack on social media but the Bible has it that Jesus Christ said He will build His Church and nothing will bring it down.
The question now is which one them do you believe in:
The Church of Pentecost and Christianity in general
Or
Common Sense Family (CSF)
Like, Share and Comment
Content created and supplied by: cnn.ghana (via Opera News )