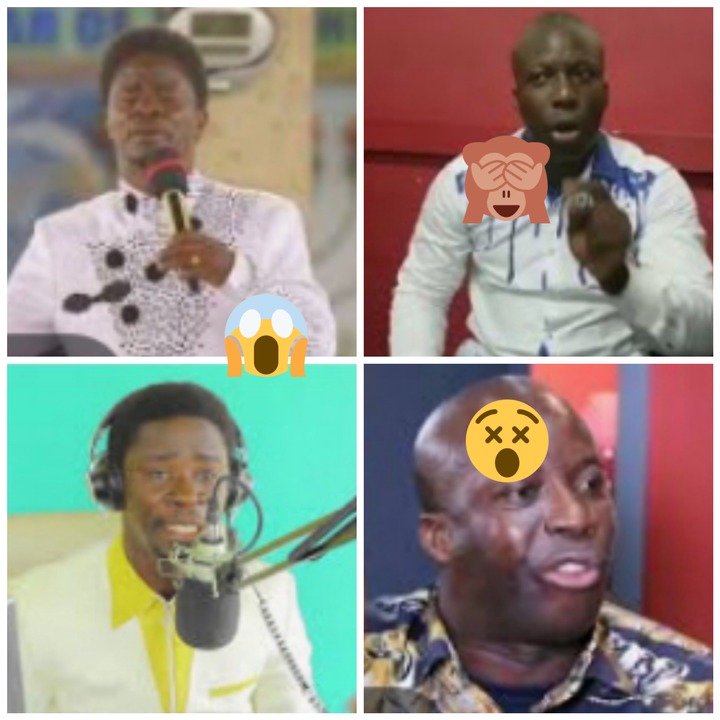 Pillar of Zion Church International (POZCI), Ghana is a recognized church foundered by Evangelist Akwasi Awuah.
Evangelist Akwasi Awuah is a prominent evangelist in Ghana and Internationally. He has many branches across Ghana. Indeed, evangelist Akwasi Awuah's name can never be left out when noting powerful and famous Evangelists in Ghana.
Honestly, everything under the clouds as well as the shadows have put in real surface for the people of Ghana and International to hear and know about how "Occultic" Prophet Kum Chacha is by Evangelist Akwasi Awuah.
Prophet Kum Chacha is the leader and general overseer of Heaven Gate Ministry (HGM), Ghana. According to Evangelist Akwasi Awuah he has everything (evidence) that shows that Prophet Kum Chacha is an Occultic Prophet therefore, he is not ordained or called by the Almighty God.
In addition, evangelist Akwasi Awuah added that neither Prophet Kum Chacha nor anyone should dare or push him to the wall about this exposure or else, he will drop bombshells in this country.
Because, he knows all the so called men of God who are into occultism and some of their leaders even sent Prophet Kum Chacha to his church to lure him join them some time ago but he declined and doesn't want to see him near his church again. Evangelist Akwasi Awuah strongly revealed.
Content created and supplied by: ZenabuNews (via Opera News )