The scripture made us know clearly that only five species are mentioned directly as medicinal plants in the Bible which are Nard, Balm of Gilead, Mandrake, Hyssop and lastly Fig. But aside God also directly mention a herb to moses to burn on the alter. There are also a fewer than 18 medicinal plants that are mentioned in the old Biblical sources which includes to those in the Bible. In most of these plants, fifteen of it are also know in Egypt and Mesopotamia while three are from Egypt only.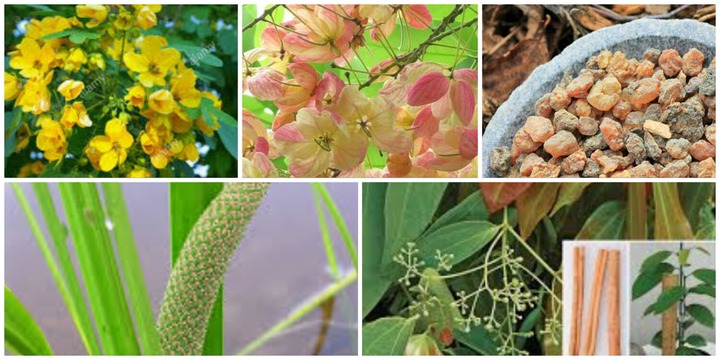 Seven of the suggested species are not mentioned in the Bible or in the old Biblical literature but were recorded as medicinal plants from Egypt, as well as from Mesopotamia. It is quite logical to assume that they can be included as Biblical Medicinal Plants.
But all the suggested Biblical Medicinal Plants are known as such in Ancient Egypt and Mesopotamia. Those listed herbs shows that all these plants have been in continuous medicinal use in the Middle East down the generations, as well as being used in the Holy Land today and also throughout the world and still shining across. Most of our hebal healers, Priest and other spiritual fathers use them today because in King Solomon's words in Ecclesiastes 1:9 lets us know that "which has been is what will be, that which is done is what will be done". And there is nothing new under the sun.
Preparations according the number mentioned of each.
These herbs or the spices below are what God instruct his people to burn to protect and make their place as holy He instructed "You shall make an altar on which to burn incense; you shall make it of acacia wood" but this not the kind of herbs we're going to use so check the below list you can refers it in Exodus 30:23
Take the finest spices of the following
1.Myrrh(Ehwe in twi), 2 sweet-smelling cinnamon, 3 aromatic cane, 4 cassia, 5 a hin of olive. This arw the herbs in the book of Moses in Exodus 30:23. Get the dry one and burn to purify your house for protection you can also mix the ashes to your soap for bathing please you can't share to others, follow me and also asked anything you want to know thank you.
NOTE: The pictures of the herbs are the actual herbs I have provided in the article to be use.
Content created and supplied by: HisExellency_75 (via Opera News )