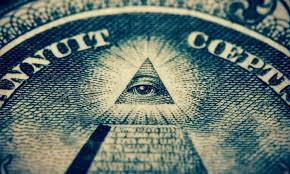 A woman, having spent great years serving the devil has spoken. She often gives her testimony to expose the deeds of the devil and encourage Christians to be true children of God. Part of what she said is what has been transcribed below.
One day we went to the house of a Christian who prayed a lot. She used to disturb our world very much to the point that she caused trouble in our activities when I rose up at dawn to fly away. That person prayed at the very time when we were to go out. Perhaps she was disturbing hundreds and thousands of wizards disturbing without knowing it.
One day we went to her house to attack her. At 10 pm, she was already praying. We were not able to do anything in her house. Then we went to the cemetery to attack from a distance, we could not do anything there either.
The devil is really powerless in front of the true Christians. He cannot even touch the coffin of the one who died being a true Christian because God protects his corpse.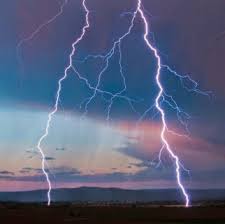 I would suck a lot of blood, both of the living and of the dead. I liked it because it increased my power. Sometimes I took children home to play but in reality, it was a trick to suck their blood.
When I had a love affair, the young man ended up dying. I also helped spirits in parties and nightclubs. Many of these spirits that turned themselves to human beings wore very long clothes because they had no legs. 
To kill, I would use journeys. Even if the person did not want to travel, I could influence him spiritually, and then when the person took a transport agency, he died in an accident. The car in which he found himself violently knocked another car. Then with incantations, we took the blood and soul of the person. 
Sometimes when people came to consult us with their problems, under the weight of their problems they often made statements like 'I have so many worries that I wish I were dead'. Then later, I would go into that person's body and swallow drugs. Or sometimes I would strangle him with a strongly-tied rope.
Then when the person was about to die, I would go out of his body. Anytime we heard people saying that kind of thing, it was finished for them, for that soul was ours and we offered it as a sacrifice.
They would promise us, we agents for this other world, that after death everything will be wonderful for us. Moreover, we saw the hidden world, we were sure to go there eternally after death.
In our logic, obeying the spirits and not having remorse was normal. Everything was good in our eyes, we were not bad. 
We were workers, good servants of the spirits, the queen and the devil. I progressed and I was promoted. From now on, I had everything I wanted. If I wanted a phone that nobody owned in the neighborhood, I just had to ask and the phone would appear.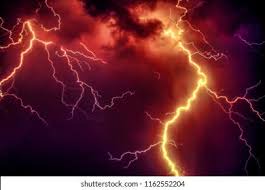 Overnight I had everything I wanted. When they offered me to become very rich, I did not feel the need because all I wanted was to kill. I loved killing and nothing else. 
I collaborated with a spirit called Tranca Rua, an Exugadeira spirit, a spirit that is both man and woman. This last spirit permitted me to do terrible things.
When a couple was about to sleep together, I would put myself between them. I would possess either the woman or the man and it was with me that one or the other would have sexual intercourse. Therefore, I always carried the fluids from the man into the world of darkness. .
I could also turn myself into a husband or a night woman, in order to excite people during their sleep and to have sex with men and women who often believe they are dreaming.
This would bind them in the world of darkness. Sometimes I would find myself in a house where I saw a mother shouting at her child, "You are worth nothing, one would not think that you came out of my womb."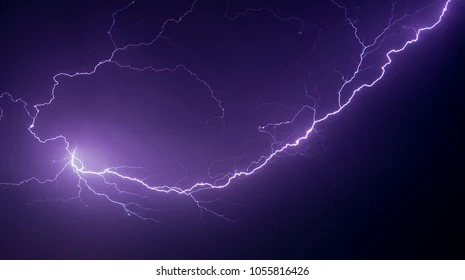 That gave us the right to make use of these curses as we always reported these sentences to our master. From that day onwards, this child will be under the curse of his parent and belongs to us. Either this child will eventually become one of us or we will make of him an instrument of despair and frustration for life.
I still wanted to be promoted; I wanted to be a queen. I wanted to be more than minor spirits. The more I had spirits in me, the more I used their power. As for the devil, even at the level I had gotten to, I had never seen him closely. During very important meetings, we could see him but at a very long distance. 
I have scars on my body and this is how it happened. One day, we were going to provoke a Christian woman at her home but she was in a fasting period with her church. I do not know the church she attended but I can tell you that when we got to her home even in her absence, we were burned and we barely had time to run away. 
One day my mother asked me to accompany her to church. I do not know why I accepted to do so on that day. Once in church, they preached repentance. I was pushed to be baptized, I did some few years ago but nothing happened. I took the Lord's Supper once and still, nothing happened. For me, it was nothing more than a ritual. 
The second time that I took the Lord's Supper, I started being confused. Something very strong urged me to confess but I resisted. A serious fight swelled up within me: "Confess." "No, I will not say anything." "You cannot receive communion without confession." "What would it profit me to confess and expose my life?" 
But I could not resist the power; it was too strong a power: "Confess." "No, everyone will know that I'm a witch. What I do will spread in the neighborhood," "You're going to talk." This voice was alive, it violently pushed me physically. "You're going to talk." So I approached the people in the church and I did not even know where to start.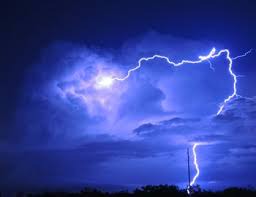 Yet I started, I began by explaining that I had several boyfriends at the same time, four or five. Then I exposed all my life, all I had done. I said everything to the pastor who was in this church, and this pastor prayed and prayed a day with me. Since that day, everything changed. 
In the beginning, the spirits disturbed me very much because the pastor's prayers were effective. I believe that the Lord Jesus protects me from these things today. Sometimes, things disappear from my house.
I was directly threatened by the spirits with which I collaborated. I had given 6 years of my life to magic and witchcraft. I cannot assess the number of people killed and destroyed because of me.
Several churches were involved in the world of darkness. It was because of these churches that I did not believe that Christ was real and that the Spirit of God was real since I saw them nowhere in those places that were supposed to belong to them. All that the pastors of these false churches "guess" actually come from witchcraft and not from the Spirit of God.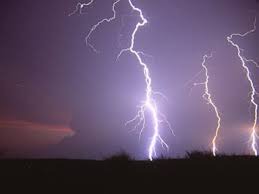 They are working with the spirits. The spirits stand behind them and say all they need to know about this or that person. Spirits are their informants. In witchcraft, we used the Bible. 
During her testimony, she wanted the congregation to know of the Power that lies in Jesus Christ and how those that live for him are very secured in whatever they do.
Don't forget to click the + Follow button on this page if you are interested in more of such articles.
Content created and supplied by: Pasadu (via Opera News )
Opera News is a free to use platform and the views and opinions expressed herein are solely those of the author and do not represent, reflect or express the views of Opera News. Any/all written content and images displayed are provided by the blogger/author, appear herein as submitted by the blogger/author and are unedited by Opera News. Opera News does not consent to nor does it condone the posting of any content that violates the rights (including the copyrights) of any third party, nor content that may malign, inter alia, any religion, ethnic group, organization, gender, company, or individual. Opera News furthermore does not condone the use of our platform for the purposes encouraging/endorsing hate speech, violation of human rights and/or utterances of a defamatory nature. If the content contained herein violates any of your rights, including those of copyright, and/or violates any the above mentioned factors, you are requested to immediately notify us using via the following email address operanews-external(at)opera.com and/or report the article using the available reporting functionality built into our Platform See More