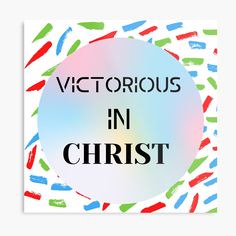 Nay in all these things we are more than conquerors through him who loved us(a Romans 8:37).
Jesus is the victorious one.He died on the cross and rose on the third day for our eternal redemption and Salvation.
This victory was accomplished by Jesus alone and we get to participate in this victory through faith in our Lord Jesus Christ.
When troubles and pressures arise and we are attacked left,right and centre by the enemy we may be tempted to believe that we are losing the battle.There were soldiers who bled in war but still won the battle with smiles all over their faces.Jesus hang on the cross wounded and bruised for our transgressions and iniquities;He appeared like a loser but that was how he conquered sin and death.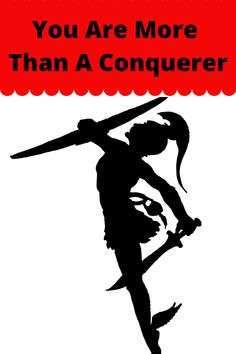 When the battle is intense and it seems like all hope is lost let us remember that we are more than conquerors through Christ Jesus.When the battle is fierce,defend yourself under the shield of faith against the arrows and weapons of the enemy and skillfully make room for yourself to use the Sword of the Spirit which is your victory.When the devil throws things at us to make us faint let us stay courageous and fight to the end knowing that we are victors and not victims.
We have already been made participants in a mighty eternal victory which Christ accomplished on the cross and in the resurrection.Halleluyah!
Prayer of Salvation
Dear Lord Jesus I believe that you died for my sins and rose on the third day for my complete salvation.I acknowledge that I am a sinner.Please forgive and wash my sins by your righteous blood.Come into my heart and lead me by your power in the way of everlasting life.Amen
Please find a bible believing church and be nourished together with the entire body of Christ.
God bless you.
Please like and share to bless others.Thank you.
Content created and supplied by: KennycoG (via Opera News )