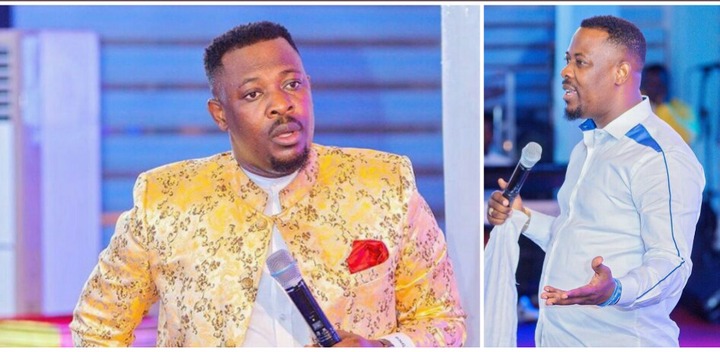 Prophet Nigel Gaisie has released a strong message to all those who are under 40 years and are still wallowing in ignorance. In our present generation many people don't find the need to work or hustle especially when they have a good background. While others wallow in ignorance and still say there is time, until they get to their 40s and realize that age is now against them. However, if you're in your 40s and you haven't accomplished any of these things we are going to he listing, don't be bothered or afraid. Calm down, take a retreat and strategize your life.
If you're 40 you should atleast a degree or a profitable skill or a permanent job or career.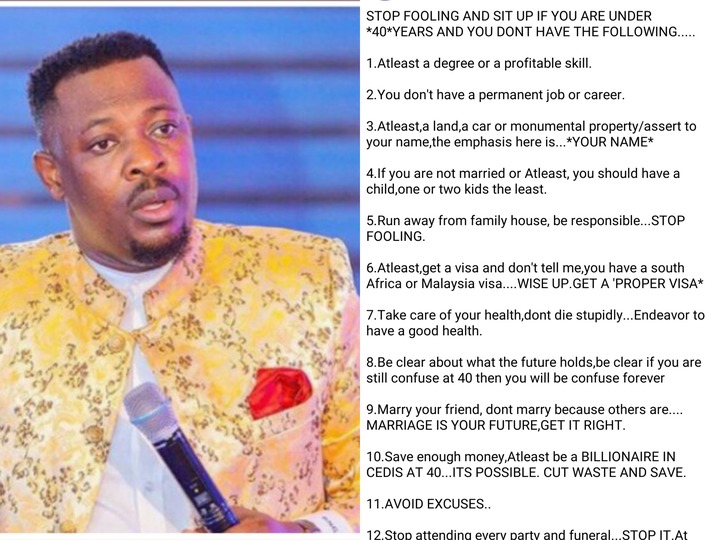 It's pertinent that you have a land, a car or monumental property/assert to your name, the emphasis here is these properties belongs to you.
If you are not married or Atleast, you should have a child, one or two kids the least. Run away from family house, be responsible... STOP FOOLING
Atleast,get a visa and don't tell me,you have a south Africa or Malaysia visa....WISE UP.GET A 'PROPER VISA*
Take care of your health,dont die stupidly... Endeavor to have a good health. Be clear about what the future holds,be clear if you are still confuse at 40 then you will be confuse forever.
Here are all the things he listed below, read them and take heed for the time to start is now.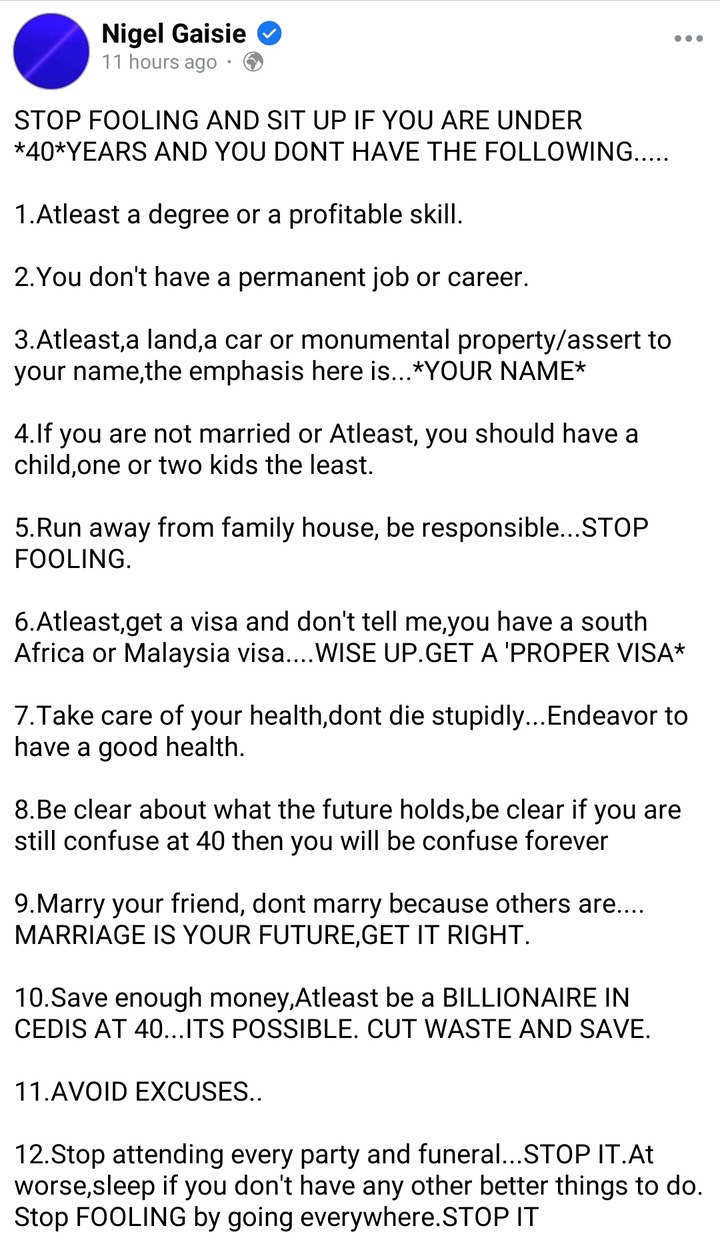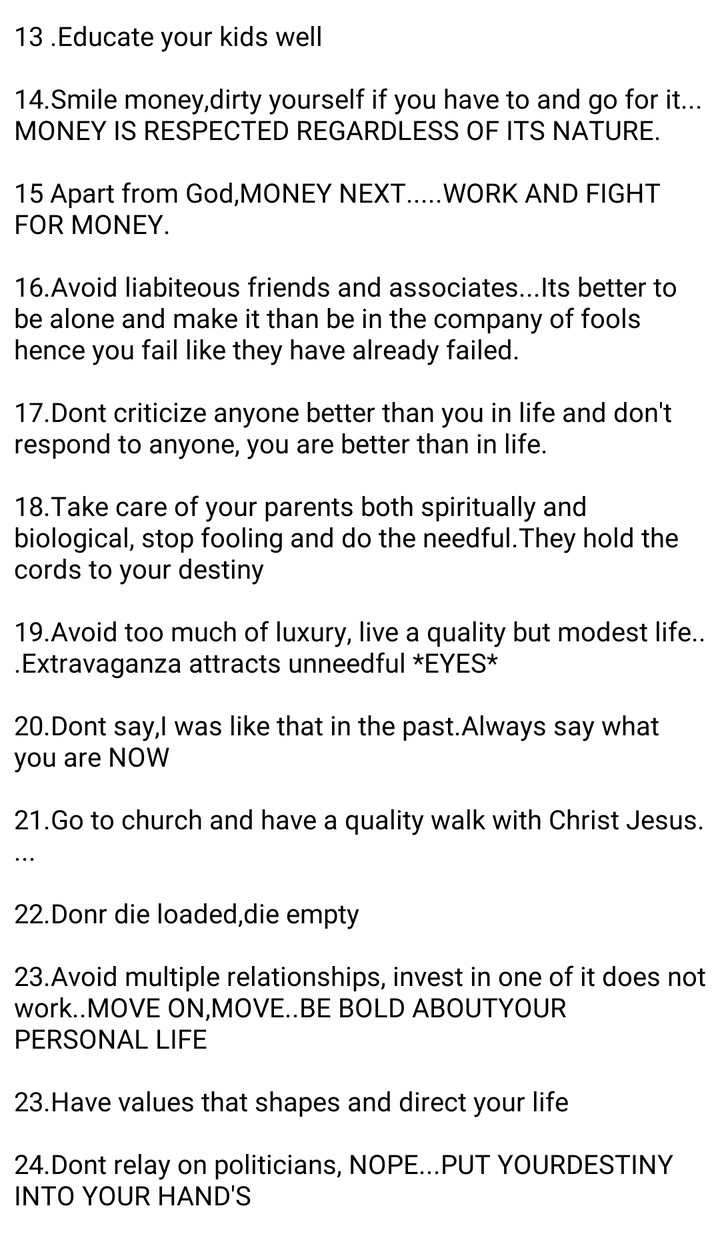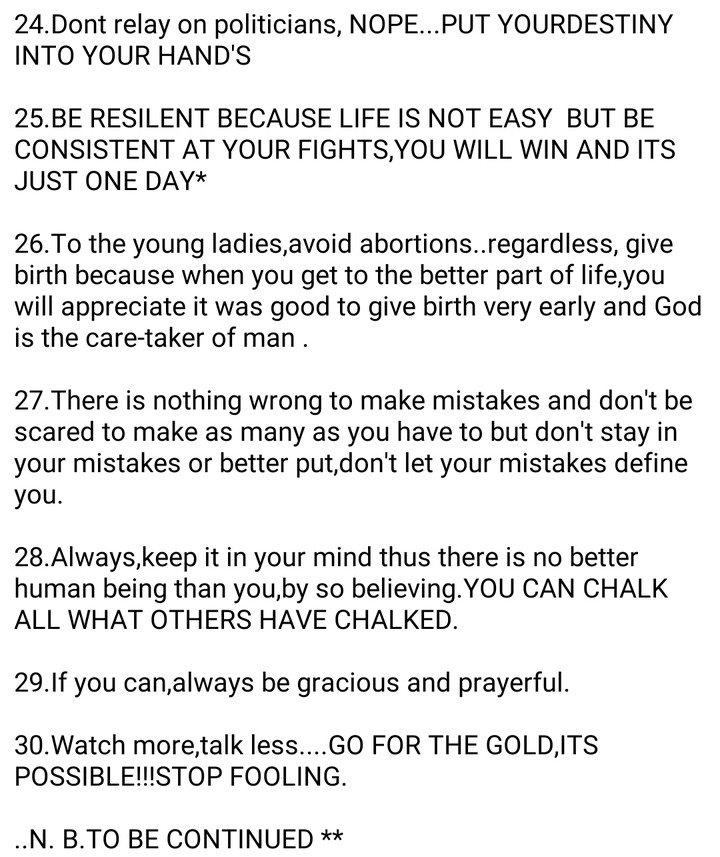 Content created and supplied by: BallpointMedia (via Opera News )