Occult practices have been there for quite a long time now. There are various reasons why people decide to join occult. Simply put, occultism is a connection between a human and demonic spirits of any kind. A former occultist Emmanuel narrated his story after he exited the dark world. The expressions written below were transcribed from what he said.

He began by referring to a lady-friend of his who lived in the city whilst he was in the village. She permitted Emmanuel to join her in the city; and when he arrived, he was impressed by the city. He said My first impression about the city was true after all. Few months ago, I was in a small hut in a small village surrounded by hatred, starvation and suffering and here I am, living in a big city, in a well-furnished flat with a beautiful wife who had promised to give me all that life could offer. She showered me with gifts, money, clothing, love etc. I never knew that the world was filled with these 'good things.
But he then explains how after a duration of 3 months, things began to change because of some strange things. He recounted One night, I woke up in the dead of the night and found a boa-constrictor beside me. I wanted to shout but could not. Some nights, I would wake up to see Alice's body as transparent as a cellophane bag. Some nights, she would disappear and reappear. Some nights I would hear strange noises or dancing in the living room etc.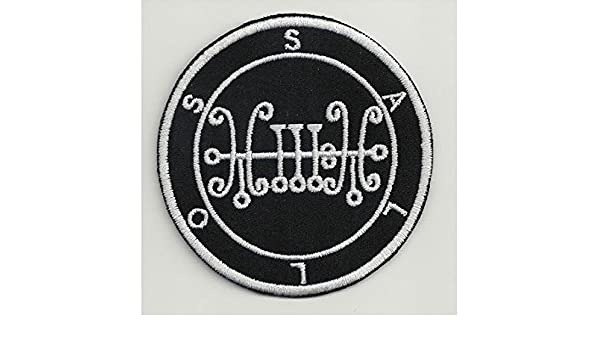 Since just the two of them lived in the same house, he had nowhere to run to. A village orphan who knew nobody and had just come to the city could have no one to seek help from. Even though he was deeply troubled, he gathered courage to approach Alice. He continued I could no longer bear these fearful happenings so I decided to ask her, and the first reaction was violence and serious warning. She said Do not ask me this question again or else I will deal with you.
From then, he knew his life was in danger. He thought of the sufferings in his village and still preferred that to where he was now. Because Alice was more of a spirit, he knew everything Emma did at home when she left for work. He continued I became afraid of her. Two days passed and she came with smiles, gifts and hugged me. She told me how much she loved and cared for me and encouraged me not to be afraid and promised to explain things to me later. She took me to a night club and there reminded me of her promise to make me rich etc., and told me: One day you will know all that I know.
Life moved on but deep within him, he knew he was not safe at all but had absolutely no where to go to. Even though Alice's parent lived around, they never knew how dangerous their 20 years daughter was. He continued She seriously warned me never to tell her parents about anything I had discovered in the house only if I loved my life. The outside world saw her as a very beautiful and harmless girl working with a big Bank but she was the devil's agent. 

Even though Emma had seen some strange happenings with his eye, he wanted more evidence due to the combination of fear and curiosity. He said One day after she had left for work, I decided to search the flat. As young as she was, the flat was well furnished. She had four refrigerators and on opening one, I saw human skulls, different parts of human body both fresh and dry. Inside the ceiling were skeletons. In another corner of one of the rooms I saw (what I later knew as a 'chamber') a water-pot filled with blood and a small tree in the center of the pot, a calabash and a red cloth by it. I could not continue.
Now that he had seen everything, his fears became worst. Though he wished he could run away but he had no where to go to. He continued I surrendered my life to whatever comes, life or death and kept sealed lips. Alice came back from work and from the way she looked at me, I knew that right in her office she knew what I did in the house.
The following day, Alice took Emma to a meeting of about 500 young men and women. In his ignorance, he knew not the sort of meeting he had attended. Once they had finished the meeting, they came home. He continued This was my first encounter with the occult world. That same night, at 2.00 a.m, Alice woke me up and revealed certain things to me. She said I am not an ordinary human being. I am half human and half spirit but mainly of the spirit. What you see in my chamber is what I use during my prayers every morning, so that the spirits will guide me through the day. As for the skeletons I will tell you later.
When Alice saw that she had succeeded in getting Emma involved in SPIRITISM and was fast growing in it, she was satisfied and knew her mission was accomplished. He continued She found a flat for me, helped furnish it and thereafter severed the relationship.

Dear reader, there are a lot of Alices in the world today. The only hope we have against these Alices is the hope found in Jesus Christ. Not everything that glitters is gold. Alice was just 20 years and an accountant at the bank. She was pretty and gentle on the outside but demonic inside. There are lots of Alices in our neighborhoods, homes, offices, churches etc.
We should be cautious of our movements in order not to be trapped into some of these evil activities. Jesus Christ, the begotten Son of God, has All Power in Heaven and Earth to save us from the evil one; but we must be willing to be under his Authority to have His constant protection. There are many Alices around, be warned.
The devil comes to Steal, Kill and Destroy indeed. Nevertheless, Jesus is the Only Saviour of the world. Please follow my page if you're interested in the things of the spirit.
Content created and supplied by: Pasadu (via Opera News )