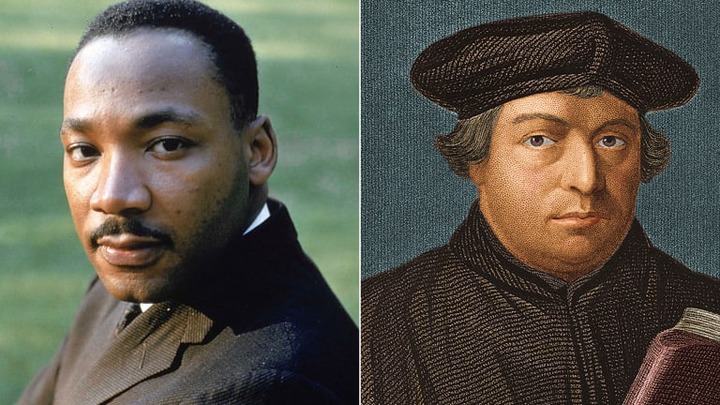 If you should look at the images above, you would notice they do not in any way bear resemblance to each other, so the question is how come we often tend to mistake one for the other? Do not rush to say it's because of their names, these two shared a lot in common besides their names. I intend to provide you with certain quick facts about each of them and then point out the similarities that have accounted for the confusion.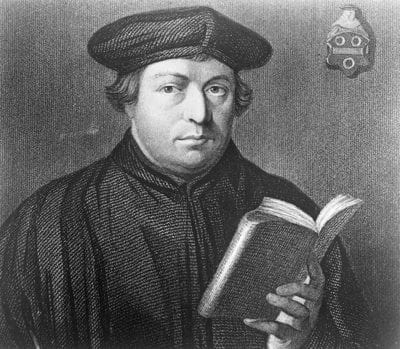 Martin Luther, born 10th November, 1483 was a German professor of theology and a priest who founded Lutheranism; the first of the Christian religious movements to reject the teachings and practices of the Roman Catholic Church. It focused on the teachings of Jesus Christ and stressed individual faith over collective church effort. Luther's translation of the Bible into German vernacular instead of Latin greatly influenced the later translation into the English Language. Martin Luther King Jr. on the other hand, born January 15th, 1929 was an African American Baptist Minister and activist who became the most visible spokesperson and Leader of the Civil rights Movement in the United States of America.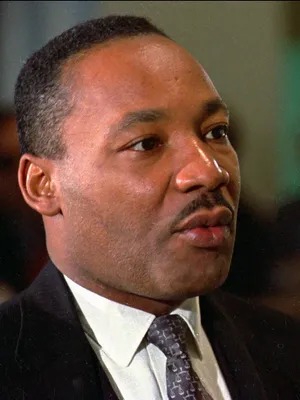 Martin Luther King advocated nonviolent protests against Racial discrimination and segregation in the U.S_ he helped convince many white Americans to support the cause of civil rights in the country. Inspired by the nonviolent activism of Mahatma Gandhi and his Christian beliefs, he continued with the legacy of his father, Martin Luther King Sr. an early civil rights activist. Regarding the various similarities they shared, both struggled with the laws and doctrines of their time_ Luther King worked to eradicate segregation in America, Luther nearly brought down the Roman Catholic Church. Both suffered incarceration and death threats, eventually dying before they should have. Both grew up with a deep love and faith in God and were committed Christians as well as gaining doctorates in Theology at the University. These similarities are what sometimes account for the muddle with regards to their personalities, not forgetting the very common practice of having to shorten Martin Luther King's name to Martin Luther when indeed we mean the African American.
Content created and supplied by: SirYorm (via Opera News )