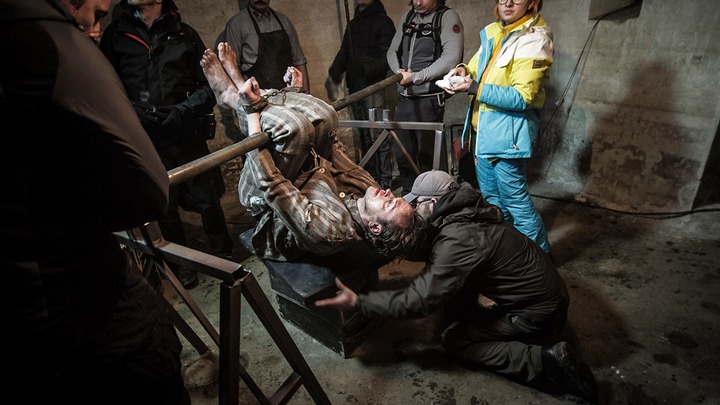 In this world, not everybody stands for his faith. Christianity as a religion is about persecution, and we must endure when such arises. A certain deacon from a certain church in was called to bear cruel torture to force him to deny the Lord. While he was being tortured, he still declared his faith, saying THERE IS ONLY ONE GOD AND ONLY ONE MEDIATOR BETWEEN GOD AND MAN, THE MAN CHRIST JESUS. His torture tore his body almost into pieces.
The wicked King seemed to enjoy looking upon the man in his suffering. After being tormented for a while, the deacon said unto his tormentors I BEG YOU SIRS, CAN YOU ASK ANY CHRISTIAN CHILD AROUND WHETHER IT WAS BETTER TO WORSHIP ONE GOD OR TO WORSHIP THE GODS WHOM THE ROMANS SERVED. Around was a Roman mother who came with her son of nine years old, to witness the torture.
The tormentors asked the boy of nine years IS IT BETTER TO WORSHIP ONE GOD OR TO WORSHIP THE GODS WE SERVE? He quickly replied, GOD IS ONE AND CHRIST IS ONE WITH THE FATHER. Immediately, one of the tormentors was so angry and shouted OH WICKED DEACON, YOU TAUGHT THIS CHILD TO ANSWER US THAT WAY. Then turning to the boy again, the tormentor said more mildly, CHILD, TELL ME WHO TAUGHT YOU TO GIVE US SUCH AN ANSWER, AND IN FACT, WHERE DID YOU LEARN THIS FAITH?
--------------------------------- Illustration --------------------------------
The boy looked lovingly into his mother's face and said, IT WAS GOD THAT TAUGHT MY MOTHER, AND MY MOTHER TAUGHT ME THAT JESUS CHRIST LOVED LITTLE CHILDREN; SO I LEARNED TO LOVE HIM FOR HIS FIRST LOVE FOR ME. 
In anger, the tormentor exclaimed, NOW, LET US SEE WHAT THE LOVE OF CHRIST CAN DO FOR YOU. He angrily gave a sign to the roman soldiers who stood by with their rods, to deal with him. They quickly grabbed the boy and began to torture him. As blood started oozing out of the nine years old boy, the King raised his voice and asked, WHAT CAN THE LOVE OF CHRIST DO FOR HIM NOW?
IT HELPS HIM TO BEAR WHAT HIS MASTER ENDURED FOR HIM WHEN HE DIED FOR US ON THE CROSS, answered the boy's mother. Again, they increased the boy's torture; and the agony of the torture seemed to affect the mother rightly as it affected her son. 
As the blows became faster and heavier on the boy who was already bleeding, the tormentors raised their voices and asked again, WHAT CAN THE LOVE OF CHRIST DO FOR HIM NOW? His mother replied them again, IT TEACHES HIM TO FORGIVE HIS TORMENTORS.
The boy watched his mother's eyes and no doubt thought of the sufferings of his Lord and Saviour. Then the tormentor raised his voice and asked CHILD, WILL YOU NOW SERVE THE GODS WE SERVE? NO, he answered; I WILL NOT DENY CHRIST. THERE IS ONLY ONE GOD, AND JESUS CHRIST IS THE REDEEMER OF THE WORLD. HE LOVED ME AND DIED FOR ME, AND I LOVE HIM WITH ALL MY HEART. 
Finally, the poor child fainted. Then, the tormentors cast the boy's torn and bleeding body into his mother's arms, and said SUPPOSING THAT HE WAS DEAD, SEE WHAT THE LOVE OF CHRIST HAS DONE FOR YOUR CHRISTIAN BOY NOW. As the mother pressed her son to her heart, she answered unto them THAT LOVE WOULD TAKE HIM FROM THE WRATH OF MAN TO THE PEACE OF HEAVEN, WHERE GOD SHALL WIPE AWAY ALL TEARS.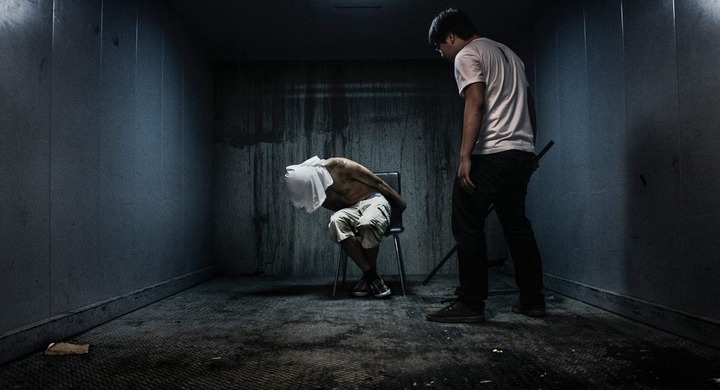 But the boy had not died yet. He finally opened his eyes and said unto his mum, MOTHER, CAN I HAVE A DROP OF WATER FROM OUR COOL WELL UPON MY TONGUE? As he closed his eyes as he was now about to die, his mother said unto him, ALREADY, MY DEAREST, YOU HAVE TASTED OF THE WELL THAT SPRINGS UP UNTO EVERLASTING LIFE, FAREWELL; YOUR SAVIOUR IS CALLING FOR YOU, HAPPY, HAPPY MARTYR FOR HIS SAKE. AND MAY HE GRANT YOUR MOTHER, GRACE TO FOLLOW IN YOUR BRIGHT PATH.
To the surprise of everybody, after they thought that the nine year old boy had closed his eyes and had breathed his last, he finally raised his eyes and looked at where the first deacon who had been tortured was, and whispered unto the deacon, THERE IS ONLY ONE GOD, AND JESUS CHRIST WHOM HE HAS SENT. 
And with these words upon his parched lips, he died and passed into God's presence where there is fullness of joy. Dear reader, this is a very true story as recorded by Evangelist E. P. Hammond on 11 August 1898. This happened at Antioch (this is where the disciples were first called Christians). Revelation 12:11 And they overcame him because of the blood of the Lamb and because of the word of their testimony, and THEY DID NOT LOVE THEIR LIFE EVEN WHEN FACED WITH DEATH. AMEN..
Content created and supplied by: Pasadu (via Opera News )