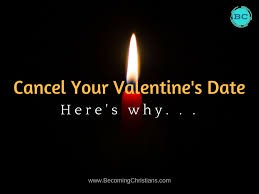 In the first place, Christianity is divided into many different factions, which don't agree with each other about the details of their practices. So saying "every Christian" is highly misleading. No one has authority over every Christian.
In the second place, compulsory celebration of holidays — any holiday — is really not part of the Christian tradition as we know it. Some pressure is exerted on Christians to celebrate the most important Christian holiday, Easter, but the actual Easter celebration varies a great deal. The most familiar aspects of Easter celebrations, however — eggs, bunnies, and fancy clothing — are not religious, but are instead silly secular traditions.
The Roman Catholic tradition involves observing the season of Lent over the 40-day period just before Easter, although Protestants do not emphasize Lent. Even for Catholics, however, observance of Lent is hardly a "celebration" — it is more of a retreat into a moderate sort of self-denial.
But other holidays have far less Christian significance. Even Christmas is mostly a secular holiday. And other holidays with religious origins — Halloween and Saint Patrick's Day for instance — have become not only secular but downright irreligious.
Valentine's Day falls firmly into this last category. It is — there's no way to put it politely — ridiculous. Although it is named for a Roman Catholic saint, Valentine's day is not a Christian holiday at all. It is no more religious than Ground Hog Day or April Fool's Day.
Among the peculiar denomination called Jehovah's Witnesses, the situation is quite the opposite of what you suggest. Jehovah's Witnesses are strictly forbidden to celebrate any holidays except for Passover. They do not even give Christmas or birthday presents.
Content created and supplied by: Updatednewsgh1 (via Opera News )