Water has also been associated with spiritual protection in many of the world's religions. In Roman Catholic Christianity, for example, water can be ritually blessed. There are so many Spiritual waters in existence used by a couple of religions such as Christianity, Islamic, Buddhism and others.
In the olden days, most of the apostles in the bible used water for healing, prophesizing and a whole lot. In the Gospel of John some references to water, as in John 4:15, are traditionally identified as the Water of Life is the Holy Spirit. The passages that include John 4:10–26, and correlate the event of the Samaritan woman is sometimes attributed to as the "Water of Life Discourse.
Today we shall focus our topic on particular spiritual water known as Seawater.
Sea Water was created at the beginning of time and it has been used in different spiritual traditions in ritual as a way to purify and cleanse. It can be added to a bath, used as a perfume, put on an energy point like the third eye, sprayed in the air and utilized to cleanse the counter.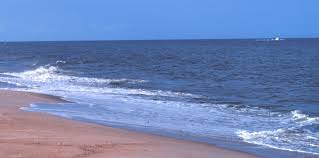 The following are some uses of the Seawater And Nyenya:
Wash your crystals and pieces of ornaments with Seawater to cleanse them.
Add a few droplets of the Florida Water Cologne to seawater for purification and protection.
Wash your clothes with Florida water and wear them to keep negative spirit away from you.
Wash beddings in a cup containing a mixture of Nyenya and Seawater.
Spray the mixture of Seawater and Nyenya mist in the air to prevent stress and depression.
Soak a cowry shell in Florida Water combined with Seawater and carry it in your purse, pocket, or backpack to attract money your way
The mixture of Florida water together with the Nyenya leaves is used as an offering at the cemetery to your ancestors.
Mix a little with ink when writing spells to increase their power.
You can also replace Holy water with Florida Water and seawater.
Make a luck spray with Florida Water, distilled water and three droplets of patchouli essential oil. Spray it on you and your money before gambling.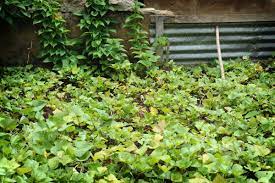 Direction Of Use To Get Rid Of Bad Luck And Negativity
Fetch a bucket of water. Either one or two buckets, one half and one filled.
Pour some of the Florida Water on its cover and add the Nyenya leaves. Note: Half or more than half will be fine.
Pray or recite every incantation of your choice. Remember: Recite something positive not negativity.
Now bath with the filled bucket with soap. Preferably black soap.
After that pour, the bucket with the Florida Water concentrated on your body invoking only good things upon your life.
Leave the water to dry up on your skin. Note: Do not wipe your body with a towel. Just leave it wet.
Go inside your room and pray for God to help change your destiny.
Now sleep and experience a sweet and comfortable life-changing dream.
I believe this was helpful. I will be glad to answer every question asked in the comment section.
Thank you for having time for my article. Please keep me motivated to do more by sharing, commenting, and following me for more updates.
Click on the link below to see other related stories on spirituality :
Content created and supplied by: TeacherKhobby (via Opera News )