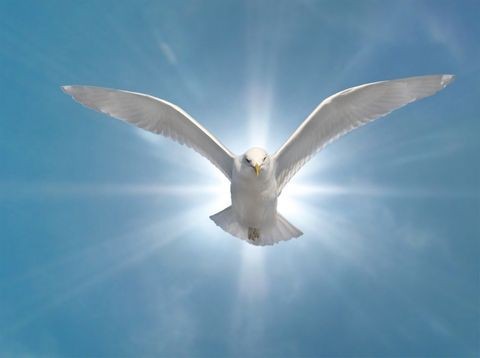 KJV Romance 8:2
For the law of the Spirit of life in Christ Jesus hath made me free from the law of sin and death.
The Holy Spirit is not only the Spirit of life but also a life giver.
KJV Romance 8:11
But if the Spirit of him that raised up Jesus from the dead dwell in you, he that raised up Christ from the dead shall also quicken your mortal bodies by his Spirit that dwelleth in you.
KJV John 6:63
It is the Spirit who gives life; the flesh profits nothing. The word that I speak to you are spirit, and they are life.
KJV 2 Corinthians 5:17
Therefore if any man be in Christ, he is a new creature: old things are passed away; behold,all things are become new.
When one has become born again, he has got a new life into himself. The person's spirit becomes new; having a new life into his spirit. The Holy Spirit is the giver of that life.
KJV 2 Corinthians 3:6
Who also hath made us able ministers of the new testament; not of the letter, but of the spirit: for the letter killeth, but the spirit giveth life.
KJV Job 33:4
The spirit of God hath made me, and the breath of the Almighty hath given me life.
Please kindly follow me and also like, comment and share
Content created and supplied by: Ghabiblebwoy (via Opera News )