The Founder of Lighthouse Chapel International, Bishop Dag Heward Mills who started a church whiles he was a medical student at the University of Ghana Medical School based at Korle Bu, at the school's canteen but by the special grace of God, sheer diligence and wisdom, has grown it into the United Denominations Originating from the Lighthouse Group of Churches (UD-OLGC), boasting of over 6,000 individual churches and grouped under eighteen (18) denominations is currently present in over 92 countries of the world.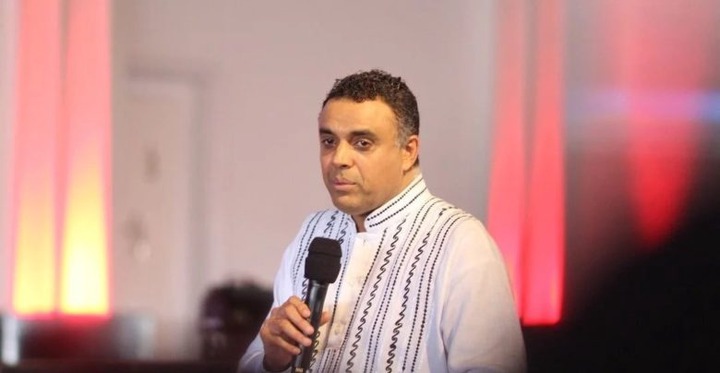 With ease, many are lambasting him, thanks to the accusations of six (6) disgruntled pastors who have since resigned from his church. However, more than 1,000 pastors are also sharing how he has been a blessing to their lives and their destiny and here is one of such powerful accounts of Bishop Emmanuel Louis Nterful, a trained medical doctor, who follows hard after Bishop Dag and currently has quit his profession, serving fully in the church, many years now and even heads one of the 18 denominations named as the Anagkazo Assemblies, headquartered at Kasoa.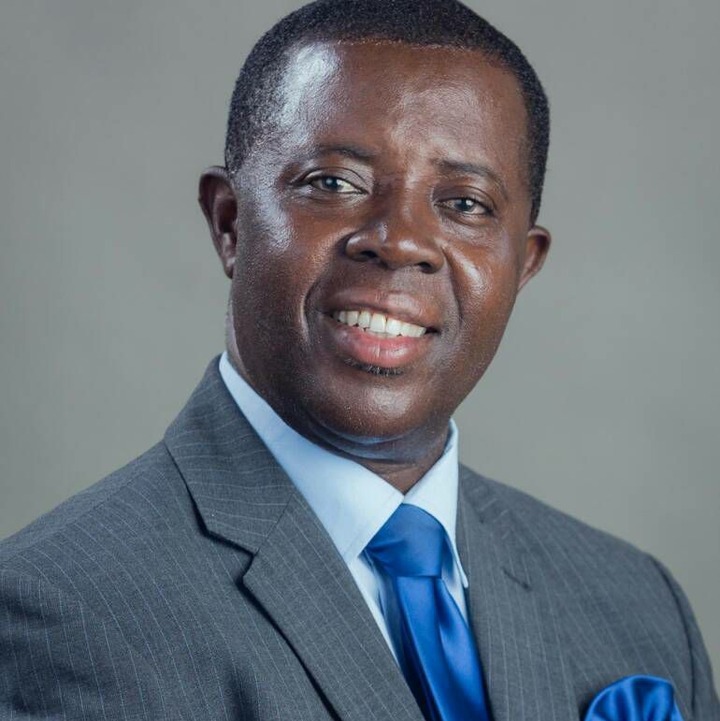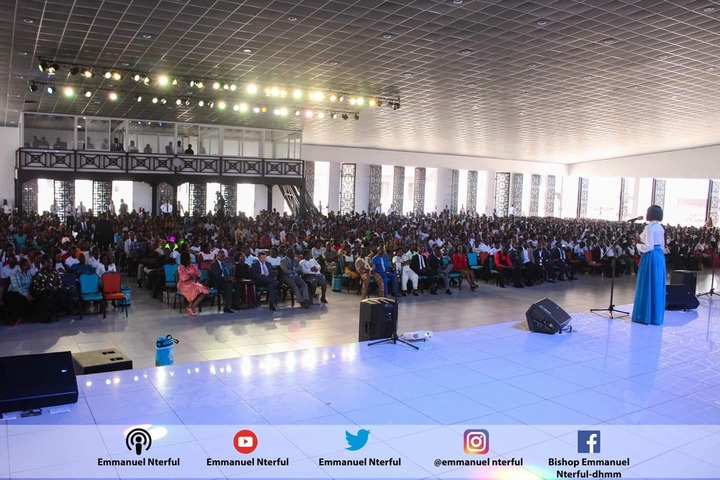 He shares how it al began, when he wrote that:
"It was a Sunday morning, perhaps late morning, in early 1992. I was in the emergency room, very idle and bored from lack of the usual hustle and bustle of this place- the emergency room of the Children's department of the Korle Bu Teaching Hospital.
Perhaps it was all divinely orchestrated, because that was the day, I first walked into the then Lighthouse Chapel International. I remember asking one of the nurses "is there any church close by, I have nothing to do, so I want to go church "I was told about a small church meeting at the Medical School canteen. I also remember an additional information that titillated me at the time- the said church was being pastored by a medical doctor. Wow! Those were the days of the use of pagers for communication, so having given instructions to let me know when I was needed on my pager, I walked the short distance of some 100m to the church.
Little did I know that God was setting me up not only as church member, but ultimately leading me to the place for ministerial training under the tutelage of then Pastor Dag!
DOCTOR AND VOLUNTEER PASTOR
In 1994, as a young medical doctor, I was appointed as a lay pastor – the term used to describe a pastor who has a secular job, vocation, business etc., and does pastoral work alongside in the LCI. It was made clear to me and others like me that the church's policy was (and still is) not to pay salary or any form of allowances, remuneration or financial benefits to lay or volunteer pastors and church workers. During the pastoral training we were pointed to scriptures that enjoined believers in Christ to make great sacrifices for the sake of preaching the gospel of Jesus Christ:
Romans 12:1 - I appeal to you therefore, brothers, by the mercies of God, to present your bodies as a living sacrifice, holy and acceptable to God, which is your spiritual worship.
Matthew 16:24-25- Then Jesus told his disciples, "If anyone would come after me, let him deny himself and take up his cross and follow me. For whoever would save his life will lose it, but whoever loses his life for my sake will find it.
At the same time, we were pointed to the scriptures that promised those who make sacrifices for the gospel of Jesus Christ, to expect blessings from God Himself.
Matthew 6:31-33 - Therefore, do not be anxious, saying, 'What shall we eat?' or 'What shall we drink?' or 'What shall we wear?' For the Gentiles seek after all these things, and your heavenly Father knows that you need them all. But seek first the kingdom of God and his righteousness, and all these things will be added to you. AND Mark 10:28-30 - Peter began to say to him, "See, we have left everything and followed you." Jesus said, "Truly, I say to you, there is no one who has left house or brothers or sisters or mother or father or children or lands, for my sake and for the gospel, who will not receive a hundredfold now in this time, houses and brothers and sisters and mothers and children and lands, with persecutions, and in the age to come eternal life.
Such scriptures and many others, coupled with the precedents set by western missionaries to Ghana, India, Burma, Africa, and other parts of the world as volunteers, that I had heard about, greatly inspired me to take up my cross of the volunteer pastor to plants churches and work for the Lord.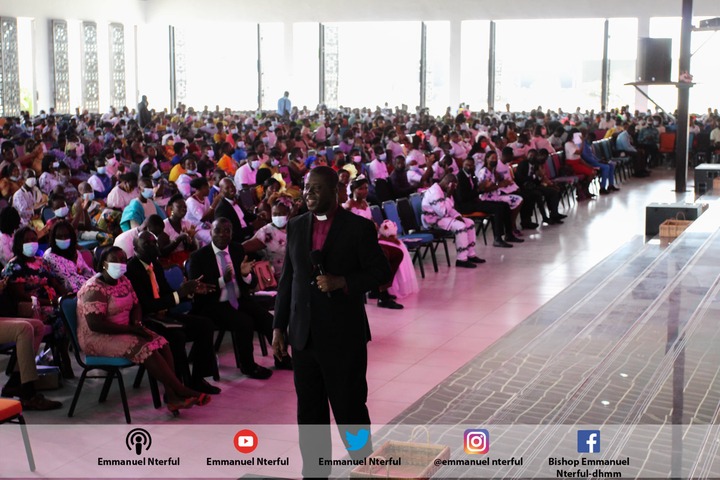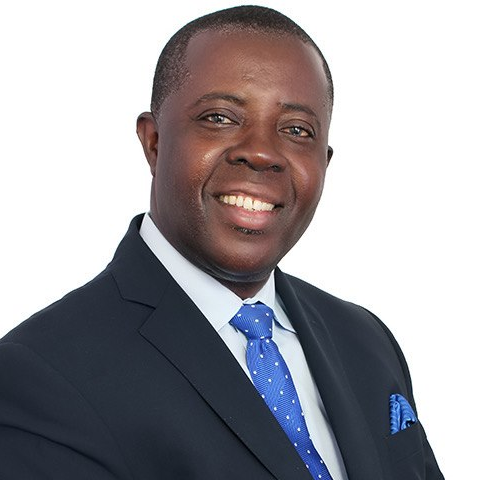 CHURCH PLANTING AND TRANSFERS
As a volunteer/ lay pastor I was sent by the church to start branches of LCI. Some of the places included Nyanyano Kakraba, University of Ghana campus, Achimota, Tema, Tema New Town and Sakumono. This continued for 12 years. Thus, as a lay pastor I was transferred to 6 different places for church planting. Additionally, I was sent around different parts of Ghana to help in church planting and church development. My travels as a volunteer pastor took me to Tamale, Kumasi, Bekwai, Sekondi-Takoradi, HO etc.
One of the most hectic travels I used to make as an unpaid lay worker were to do training of church leaders at our then fledgling Ho church. I remember often finishing up my hectic hospital duties on Fridays. Then I would drive several hours on the then 1990s bad roads to arrive at Ho. I would check into a hotel at my own expense and use my hotel room space as a training venue from early evening to the dawn of Sunday. This was followed by preaching at the Sunday morning services, after which more leadership training sessions were held. I would leave Ho in the afternoon to Accra to ensure I got a little rest before the cycle of doctor/ volunteer pastor started again on Monday.
This unpaid lay ministry lasted for 12 years. Looking back, I feel totally blessed and thankful to my Maker and LCI leaders for giving me that honor and privilege to learn the ministry and serve my Savior Jesus Christ. By the grace of God all the churches I pioneered as a volunteer pastor have blossomed, flourished into beautiful mega churches, which are reaping multitudes of sinners into God's kingdom. I am happy I paid all the price and made all the needed sacrifices to help LCI plant those churches. 
I was also given the responsibility as a lecturer at the Bible school. A couple of times in a week I had to help train new pastors. I really enjoyed those moments too, especially because it helped me myself to deepen my knowledge in the scriptures, the pastoral training materials etc.
SACRIFICES AND RISK OF A VOLUNTEER PASTOR
Volunteer ministry comes with many personal sacrifices, and even risk to your life. I still remember the day I nearly died in an accident traveling from HO to Accra after one of those ministry trips. I was very exhausted and veered of the road because I'd momentarily fallen asleep at the wheels. This episode, however, did not hinder me from traveling to plant or develop churches, attend funerals of dead church members or their loved ones in different parts of Ghana or undertake other ministry related programs.
As a lay pastor I have fought for church lands amidst threats of land guards. In one instance I was threatened by a corrupt police officer of being hauled into jail. At another time I had to shuttle between Accra and Tema for 3 years to attend court sessions to prevent unlawful encroachment on legally acquired church lands. All as a volunteer/ lay pastor.
All this also meant limited time with the nuclear family. I really thank God for my then young wife, who while nursing and raising our little children, accompanied me on most of all these ministry journeys, understanding the need for us as couple to serve our savior. I still remember how for several years, she had to wake up at dawn to get herself and the kids ready to follow me to church, to labor in the house of the Lord. She herself played her part in diverse roles, a situation which allowed the churches we planted to flourish.
At every place, the LCI mission office provided the basic equipment and other paraphernalia we needed. We were also willing as part of our sacrifices to serve our loving Master to compliment the church's efforts. For the 12 years my wife and I were involved in the lay ministry we contributed our resources as follows:
We used our own car to travel around to plant churches, We fueled the car, We gave financial contributions whenever the need arose to compliment what LCI could provide, as these financial contributions helped buy church lands, renovate church meeting venues, construct church buildings etc.
Our home often served as a training venue for church leaders, I instructed my wife to stop her professional teaching career in 2000 to enable her care for our children very well, whilst I concentrated on my medical profession and lay ministry. Thank God she understood and did. We truly thank the Lord and LCI for those years of volunteer ministry. We will do it again if we have to!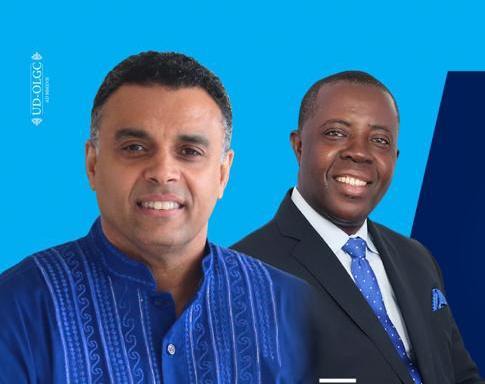 THE BIG JUMP!
Full time ministry! 2005 here I come! By the early 2000s, I had a strong conviction that the Lord wanted me "to sacrifice my Isaac "to jump into full time ministry. The sound, clear and heartwarming, scriptural based sermons of my pastor, Bishop Dag, had great convincing effect on me to enter full time ministry, all out ministry. It was not an easy decision to take. By this time, I had teenage children which meant more school fees, medical bills, and housekeeping demands. But the greatest hurdle was the fact that I was now running a remarkably successful private hospital which I had started in 1998.
As the demands for both hospital work and volunteer ministry increased, I felt the need to go into private medical practice. I reasoned that, having my own practice would help me have more control over my time and even more financial resources to help my volunteer ministry. God blessed this hospital so much that by 2004, it had grown into a full-fledged hospital with all the modern equipment, ambulance, operating theatre.
In addition, I was the health care provider for over 40 corporate organizations in Accra, including Latex Foam, Cowbell, Central university and Fan milk. This was the reason going into full time ministry was so difficult to do. What even heightened my anxiety was when I realized from my early checks that, even though I was a medical doctor, the church could not afford to pay me a high salary. This point was made pointedly to me at my interview for full time employment. I was asked how much I was paying myself as a private medical practitioner, and after I revealed the information, the response of the interview panel chair was "no way, we cannot employ you, because the church cannot pay that level of salary"!
But I was determined to obey the call of God for full time ministry, which by then was too strong to ignore. One important thing to understand is that ministry is a calling.
Acts 9:15 - But the Lord said to him, "Go, for he is a chosen instrument of mine to carry my name before the Gentiles and kings and the children of Israel.
Romans 1:1 - Greeting, Paul, a servant of Christ Jesus, called to be an apostle, set apart for the gospel of God and 1 Corinthians 1:26 - For consider your calling ...
The ministry of our Lord Jesus is not a job, a means to survive, an opportunity for riches and greatness in this life. These realities must be understood by all who intend to serve the Lord. The Lord may bless ministers with prosperity, and they may also not achieve that. Paul teaches about his readiness to stay true to his calling, in abundance or in lack.
Philippians 4:10-13 - I rejoiced in the Lord greatly that now at length you have revived your concern for me. You were indeed concerned for me, but you had no opportunity. Not that I am speaking of being in need, for I have learned in whatever situation I am to be content. I know how to be brought low, and I know how to abound. In any and every circumstance, I have learned the secret of facing plenty and hunger, abundance and need. I can do all things through him who strengthens me.
BYE- BYE HOSPITAL
The hospital had to go! But how? For 2 years (since 2002) when I placed it on the market no one could buy it. It was too expensive then. With the godly counsel of my pastor, Bishop Dag, who pointed out to me the actual uselessness of all that we own on this earth (the wisest person to ever live on earth , King Solomon had much to say to confirm this divine truth ), I finally offered my glorious hospital at a low price , and jumped into full time ministry in 2005.
Then came more transfers. Sakumono, Korle Gonno and now Kasoa Ofaakor ( which I affectionately call DOMEABRA, meaning the place is so far that only those who really love our congregation would care to travel to us). These transfers were difficult, especially as they happened in my mid-forties to my late fifties . You must leave behind a loving congregation, gifts from well-meaning members of the church and the sense of safety and establishment. These were the things I left behind in my last church of thousands of members.
But transfers are necessary and crucial to the expansion of the kingdom of God and the actualization of the greatest command we have been given as Christians by the Lord – THE GREAT COMMISSION ( Matt 28:18-20 and elsewhere).
When we do not go, the church cannot expand. When we do not go, people that Jesus shed His blood for perish in hell. When we do not go hell is populated and heaven is depleted! Of course, it's not easy to go, and go, and go again! But if we are going to fulfill the call to make disciples then we have no choice but to go. That means more movements, more transfers, no matter the age. I was sent to start the current church the Lord has allowed me to plant and pastor at 56 years.
Whenever I look at the multitudes in attendance, I shudder to think what the spiritual impact of my refusal to go would have meant! Indeed, disobedience is too expensive! We must be ready to pay the price of personal sacrifice, deprivation, poverty, family discomfort etc. to be able to reap the harvest of lost souls everywhere. This is what Jesus expects from us!
Take Up Your Cross and Follow Jesus. Matthew 16:24 - Then Jesus told his disciples, "If anyone would come after me, let him deny himself and take up his cross and follow me.
Luke 14:26 - "If anyone comes to me and does not hate his own father and mother and wife and children and brothers and sisters, yes, and even his own life, he cannot be my disciple.
These are the scriptures my pastor has taught me to use as my guidelines for my calling and ministry. My journey in the LCI as a volunteer pastor and subsequently as a full-time worker in the Lighthouse Chapel International has been truly an enjoyable roller coaster. I am fulfilled. I am content. I'm sure I'm doing what God created me for.
This ministry is a blessing to me, and I'm forever grateful to the Lord for guiding me into it. But it has not always been a jolly ride. Over the years both as a volunteer and full pastor, I have been rebuked, disciplined, reprimanded, and even dismissed for various lapses, mistakes, noncompliance with laid down rules etc. It has taken the grace of God, great humility, and the willingness to finish my race to keep going. And it is not yet over…
I own much of this to my pastor of 3 decades, Bishop Dag, and the Lighthouse Chapel International way of doing ministry. I want to thank my pastor, Bishop Dag for accepting me into the ministry both as a volunteer and full time. Thank you for being a blessing to my family, and especially stabilizing my marriage (hmmm…, I wanted to quit ooo), through your personal counseling, and strong stance against divorce, in accordance with the word of God.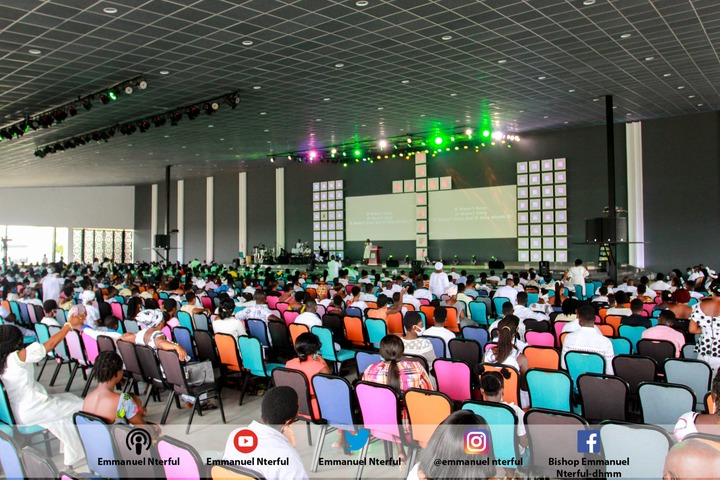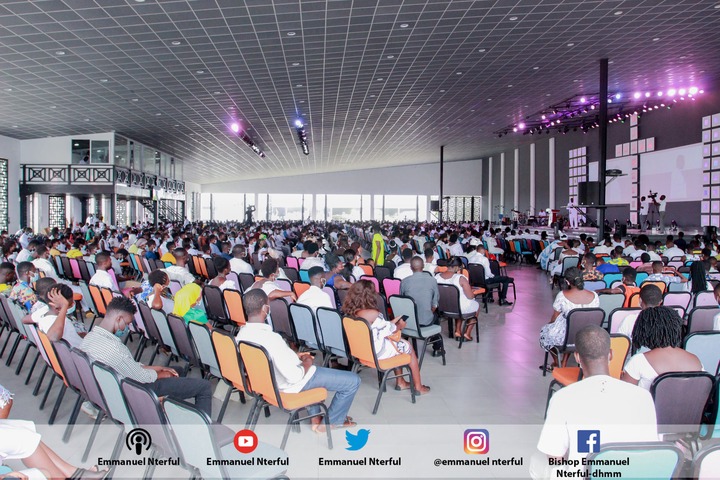 Content created and supplied by: MrsBabie (via Opera News )
Opera News is a free to use platform and the views and opinions expressed herein are solely those of the author and do not represent, reflect or express the views of Opera News. Any/all written content and images displayed are provided by the blogger/author, appear herein as submitted by the blogger/author and are unedited by Opera News. Opera News does not consent to nor does it condone the posting of any content that violates the rights (including the copyrights) of any third party, nor content that may malign, inter alia, any religion, ethnic group, organization, gender, company, or individual. Opera News furthermore does not condone the use of our platform for the purposes encouraging/endorsing hate speech, violation of human rights and/or utterances of a defamatory nature. If the content contained herein violates any of your rights, including those of copyright, and/or violates any the above mentioned factors, you are requested to immediately notify us using via the following email address operanews-external(at)opera.com and/or report the article using the available reporting functionality built into our Platform See More