Kindly open the + follow link at the top right corner of your phone or laptop to access more interesting, factual and well researched content from us. Thanks for clicking.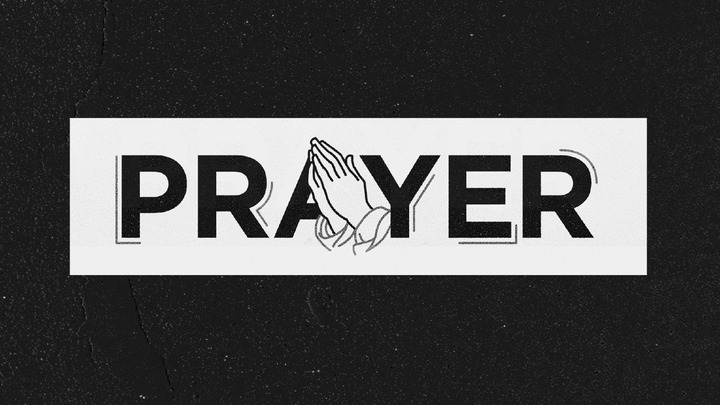 Prayer is generally an act of communicating with God. There is more to it than this simple explanation.Prayers are of different kinds according to the scriptures.Ephesians 6:18 reads "Praying always with all prayer and supplication in the Spirit, and watching thereunto with all perseverance and supplication for all saints".
A believer must learn to practice all kinds of prayer in his life. Every situation may requires a specific kind of prayer. A child of God should familiarise himself with all kinds of prayer to enable him make the correct choice of prayer for effective results and quicker response. God is no respector of persons but the more you know about prayer, the more you can communicate with him for immediate response. There are cloud of witnesses in the scriptures about urgent prayers made by different people during specific times and how God swiftly answered these prayers. For instance, Elijah prayed on mount Camel and instantly God answered him. The same man Elijah called down fire from heaven to consume the fifty messengers of king Ahab sent to arrest him on two different occasions and God responded instantly with fire to consume them. Why did God answer Elijah so quickly?
Let's see some different kinds of prayers in the holy bible.
(1) Prayer of request and supplications.
This kind of prayers allows a child of God to submit his "divine necessities" to God in prayers. This kind of prayer may usually not require immediate answers from heaven. It is a prayer to bring all our supplications to our father in heaven and expect positive response from him.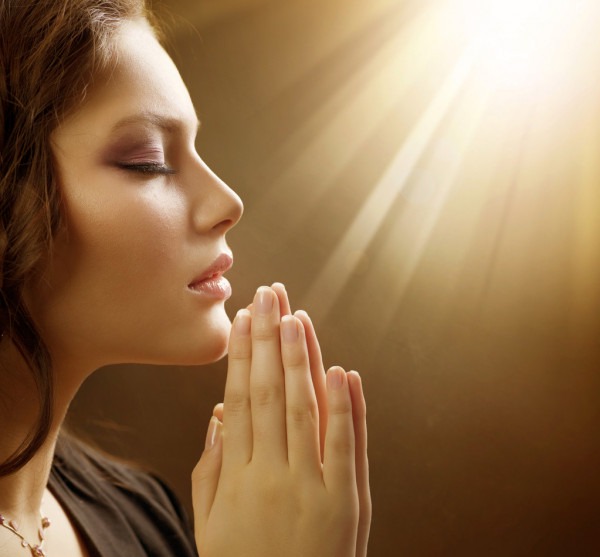 King David made several prayer requests to God in this manner.
Psalms 28:1-4
[1] (A Psalm of David.) Unto thee will I cry, O LORD my rock; be not silent to me: lest, if thou be silent to me, I become like them that go down into the pit.
[2] Hear the voice of my supplications, when I cry unto thee, when I lift up my hands toward thy holy oracle.
[3] Draw me not away with the wicked, and with the workers of iniquity, which speak peace to their neighbours, but mischief is in their hearts.
[4] Give them according to their deeds, and according to the wickedness of their endeavours: give them after the work of their hands; render to them their desert.
This kind of prayer could be supported with fasting to make it more urgent before the eyes of God.
(2) Prayer of authority.
This is the most powerful kind of prayer received from the Lord Jesus Christ in the new testament. It is a prayer that allows a believer to exercise the authority given to him over all demonic forces. We directly declare our will over the devil. We bind and cast out devils and free the victims from satanic bondage and demonic oppression .Matthew 18:18 reads;
[18] "Verily I say unto you, Whatsoever ye shall bind on earth shall be bound in heaven: and whatsoever ye shall loose on earth shall be loosed in heaven".
We scatter the kingdoms of darkness with the words of our mouth. We directly crashes the agents of darkness with the powerful words of our mouth.
We exercise the power given to us to trample on serpents and scorpions and over every power of the devil with our lips.
Luke 10:19 reads;
[19] "Behold, I give unto you power to tread on serpents and scorpions, and over all the power of the enemy: and nothing shall by any means hurt you".
This kind of prayer is an exercise of the spiritual authority given to children of God by our lord and saviour Jesus Christ. We are endowed powerful authority to overcome the gates of hell and bind all the forces of darkness.
(3) Prayer of vengeance/ judgement.
This is another powerful kind of prayer according to the scriptures. We come to the presence of God with this kind of prayer seeking revenge and judgement over those who have intentionally wronged us with impunity. God is very terrible when it comes to judgement. Psalms 47:2
[2] "For the LORD most high is terrible; he is a great King over all the earth".
The bible admonished us to give vengeance to God in a form of prayer. There are several verses of scripture about this kind of prayer. This is a perfect example of this kind of prayer.
Psalms 109:1-14
[1] (To the chief Musician, A Psalm of David.) Hold not thy peace, O God of my praise;
[2] For the mouth of the wicked and the mouth of the deceitful are opened against me: they have spoken against me with a lying tongue.
[3] They compassed me about also with words of hatred; and fought against me without a cause.
[4] For my love they are my adversaries: but I give myself unto prayer.
[5] And they have rewarded me evil for good, and hatred for my love.
[6] Set thou a wicked man over him: and let Satan stand at his right hand.
[7] When he shall be judged, let him be condemned: and let his prayer become sin.
[8] Let his days be few; and let another take his office.
[9] Let his children be fatherless, and his wife a widow.
[10] Let his children be continually vagabonds, and beg: let them seek their bread also out of their desolate places.
[11] Let the extortioner catch all that he hath; and let the strangers spoil his labour.
[12] Let there be none to extend mercy unto him: neither let there be any to favour his fatherless children.
[13] Let his posterity be cut off; and in the generation following let their name be blotted out.
[14] Let the iniquity of his fathers be remembered with the LORD; and let not the sin of his mother be blotted out.
What a powerful prayer. It is better to bring your enemies before God in prayers for vengeance than personally attempting to pay them back in their own coin. God will sit in his judgement seat in heaven and judge between you and your enemies on earth.
(4) Prayer of thanksgiving and forgiveness.
A "prayer of thanksgiving" expresses our gratitude to God for all his abundant blessings in our lives. We thank God for his innumerable showers of grace and compassion over our lives. See example of this type of thanksgiving prayer.
Psalms 100:4-5
[4]Enter into his gates with thanksgiving, and into his courts with praise: be thankful unto him, and bless his name.
[5]For the LORD is good; his mercy is everlasting; and his truth endureth to all generations.
A prayer of forgiveness show deep regret and remorse for our sins and seeks forgiveness from the father. The bible affirms that blessed are those whose sins are forgiven. A prayer of forgiveness must be our everyday prayer to right all the wrongs in our lives.
Psalms 51:2-10
[2]Wash me throughly from mine iniquity, and cleanse me from my sin.
[3]For I acknowledge my transgressions: and my sin is ever before me.
[4]Against thee, thee only, have I sinned, and done this evil in thy sight: that thou mightest be justified when thou speakest, and be clear when thou judgest.
[5]Behold, I was shapen in iniquity; and in sin did my mother conceive me.
[6]Behold, thou desirest truth in the inward parts: and in the hidden part thou shalt make me to know wisdom.
[7]Purge me with hyssop, and I shall be clean: wash me, and I shall be whiter than snow.
[8]Make me to hear joy and gladness; that the bones which thou hast broken may rejoice.
[9]Hide thy face from my sins, and blot out all mine iniquities.
[10]Create in me a clean heart, O God; and renew a right spirit within me.
NB: The pictures used in this article are for illustration purposes only.
These are some types of prayers a available to the believer in the lord Jesus Christ.
Thanks for reading.
Like and share.
FOLLOW ME for more interesting write ups.
Your comments are welcomed.
Content created and supplied by: RainbownewsGh_official (via Opera News )