Nowadays, the rate at which some people have left the Main purpose why Christianity was first introduced to man by GOD, is a thing of concern that only by the Grace of GOD can man be drawn back to his Maker. According to the teachings and doctrine of the Christianity, it is recorded in the Bible that a time shall come when False prophets shall rise from all the parts of the earth, to deceive people and lead them to destruction. Many Men and women of GOD ranging from Pastors, Bishops, Prophets and prophetess will perform miracles, signs and wonders, do all manner of things calling the name of GOD, but few of them are really called into the ministry of our LORD JESUS CHRIST. The story in this article is a clear illustration of how false prophets have risen in their numbers, to lure people into sin and make rituals and sacrifices to the Glory of the False Gods.
Several times have I pondered within myself, on why some people have so much interest in attending all manner of ministries, prayer house and all kinds of churches. It is pertinent to note that most Christians are not studying their Bible from time to time, understanding the scriptures and meditating on the word of GOD. Believe you me that once you diligently pray to GOD, he is ever ready to answer your prayers. And I want to use this medium to Advise my fellow Christians that, before you approach any man or woman of GOD, please try to know the source of his or her power, because most of this so-called men of GOD are rooted in Sacrifices and rituals, from which they commit all manner of unlawful practices and atrocities. And it is through this that they access powers with which they perform miracles.
Judging from the video which has gone viral, there is every clarification that this incident did not happen in Ghana.
There is a trending Story that has virtually gone viral across all social media platforms in Ghana, where an old woman and her cohorts have been apprehended by the police, for allegedly pounding Children in mortals for rituals and sacrifices. The manner at which some people gathered at the scene shouting and screaming, at this evil she was caught doing is so disheartening. Below are some pictures gathered from the video footage which has gone viral in Ghana: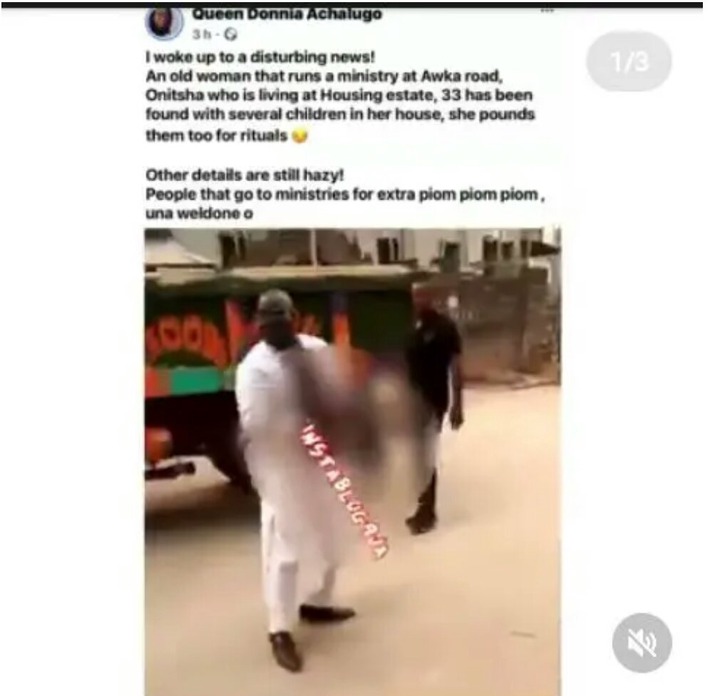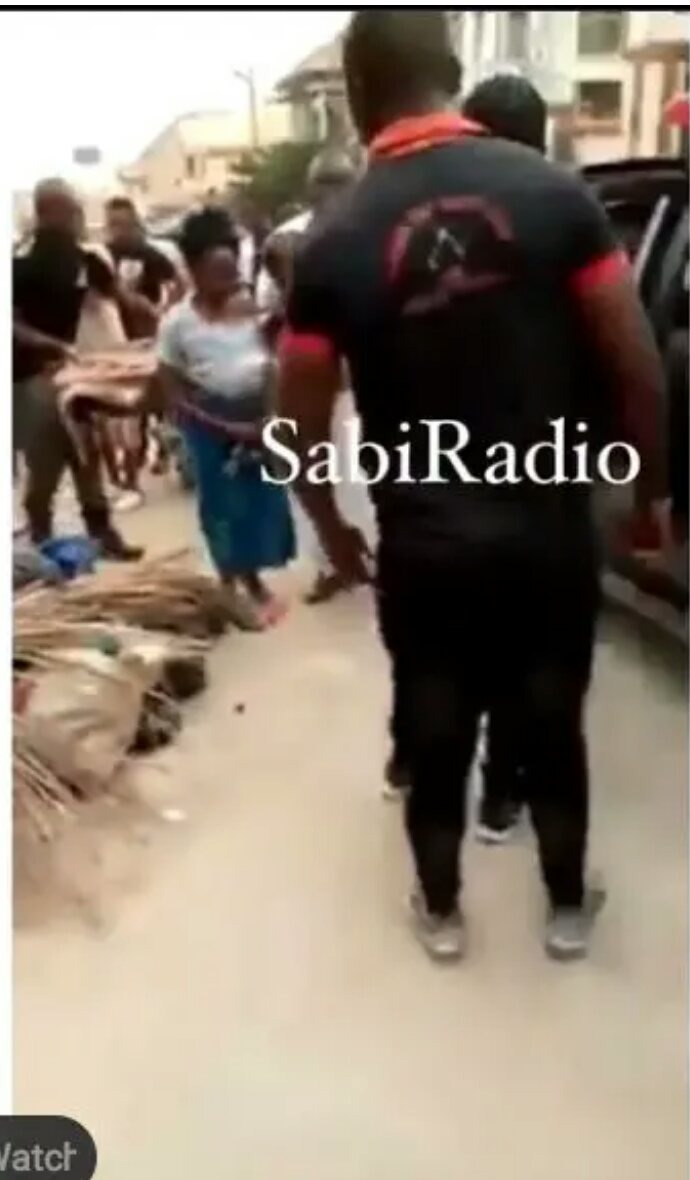 In reacting to this, a lot of good people of Ghana and some Africans, who undoubtedly are both Christians and Non Christians, took to the Post to express their dissatisfaction and shock over what this Female Prophet (Otherwise Prophetess), was Caught doing as shown below: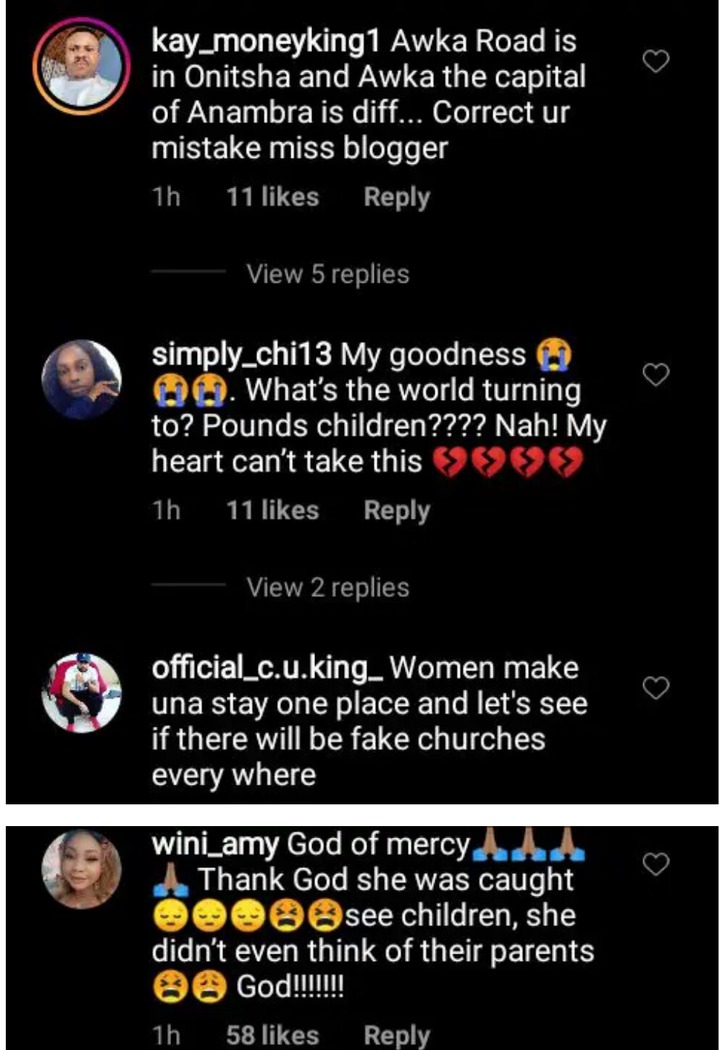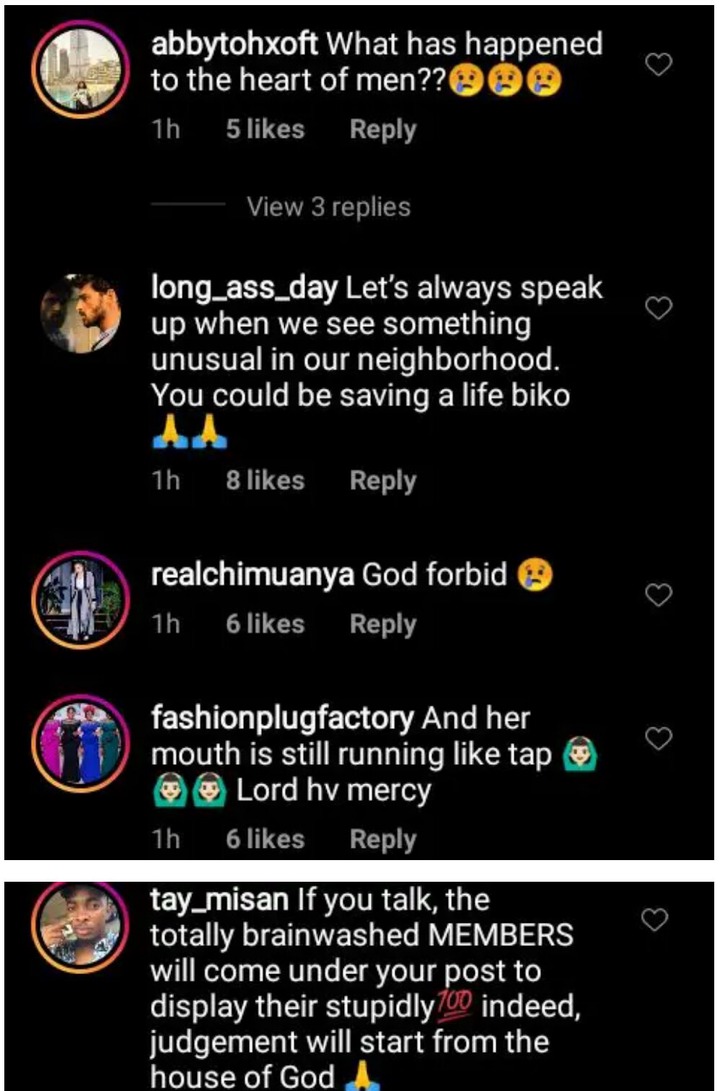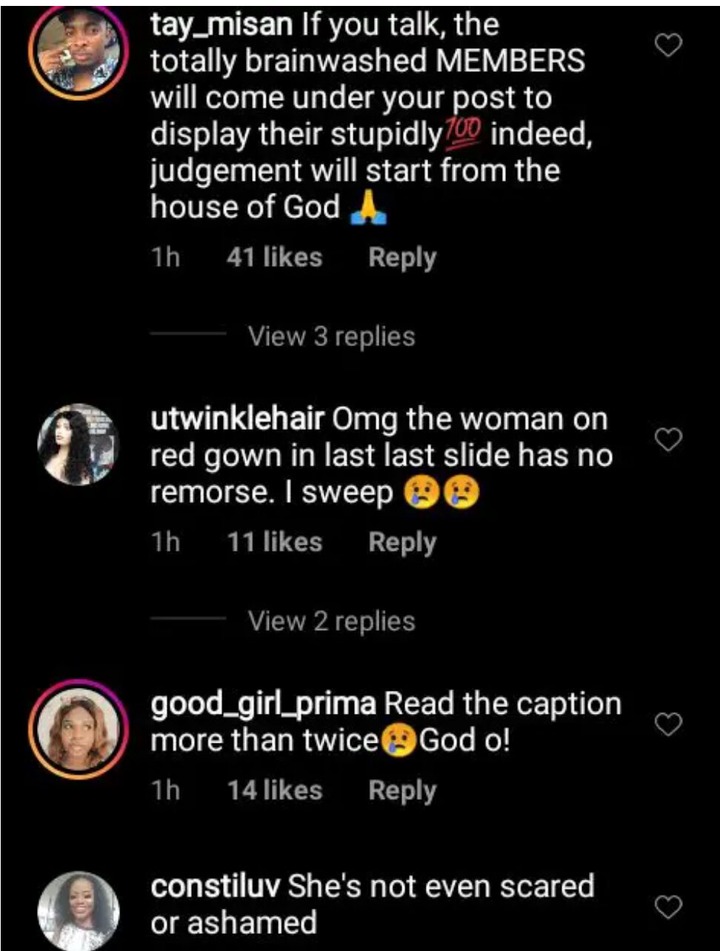 I would want all Christians to learn that it is very wrong for you to trust anyone. Know it today that most of this people that call themselves servants of GOD, are secretly "ritualist". And not all this miracles that are being performed at churches are Genuine. I won't tell you not to trust your Pastor, but know that you can't tell what he does in secret. If not that this Female Prophetess was caught, no one would have known that she is into Evils and Atrocities.
But in spite of this, I would want us to always have in mind that, we stand to receive the repercussions of whatsoever sin we commit here on Earth. And I would like you my distinguish readers to please share this article across all social media platforms, so that other False Men of GOD who are into rituals and Sacrifices, will learn from this and depart from their evil ways. And believe me when I say that Christians need to learn from this, so that they don't trust every man of GOD that comes they way. So try to share this article.
What is your opinion over this?
Content created and supplied by: KofiLegit (via Opera News )