Thank you for reading this article, kindly follow me, share , like and comment . Your comment will encourage me to bring you more update on spiritual things.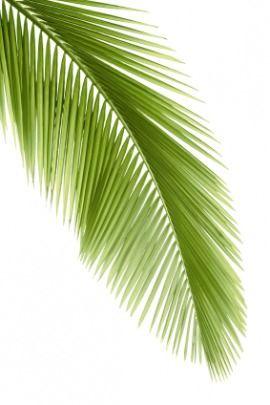 Today, we are going to see the spiritual uses of Palm fronds and it's sacrifices. God created everything and gave it to man, in this world everything that have breath or can move have it's spiritual implications.
In some rituals, palms play a central role as sacred objects, for example the seeds accompany oracles and palm leaves are used in offerings. In other cases, palms are added as a support to other powerful ingredients, for example palm oil used as a medium to blend and make coherent the healing mixture.
Before i will teach you how to use Palm fronds to break spiritual marriage, I want us to read this Scripture,
"Ye shall take for you in the first day the fruit of a tree of honor, spathes of palm-trees, and a branch of a dense tree, and willows of the torrent; and ye shall be glad before Jehovah your God seven days "(Lev. 23:40);
Palm Fronds have spiritual powers which demons and witch craft are afraid of, It is believed that when you put Palm fronds under your pillow and sleep with it , no demon can come cross against you.
How To Use Palm Fronds To Break Spiritual Marriage .
Step 1: Have your Palm fronds and tie it like a cross.
Step 2. Use honey and Stony Salt and add it to a new rubber bucket with full of water .
Step 3. Put your Palm fronds inside the water for about 30mins .
Step 4. Pray over it and mentioned your name (7)times and use the Palm fronds which is inside the water to sprinkle your body whiles praying and saying your wish to God and also casting the demon which always have an affair with you.Always Do it at night around 11pm -12pm in the night.
Note: Do not drink it or swallow it And this is not magic, but is a natural way to break any spiritual marriage in your life. You can contact me for more informations. Zero Two four eight six nine six zero three nine.
Kindly share , like , comment and follow me for more update.
Content created and supplied by: Fred3604 (via Opera News )