God is a God of justice. He himself established marriage as a sacred institution, and Jesus participated in a wedding ceremony in the New Testament. This is palpable proof that God agrees with this ceremony and always blesses it. So, do you think God would have created Adam and Eve without celebrating their marriage? impossible! The Bible speaks of the marriage of the Lamb, and Jesus will be united to the Church in a sacred marriage in the last days. Jesus is the second Adam. So, if the second Adam will celebrate the marriage, all the more reason the first will have already celebrated it. If this portion of the Bible didn't make it into the Bible, should God be blamed? Nevertheless!. This article is to tell you what has really happened. One of the passage said:
Furthermore, God sent His Holy angel and he brought gold to Adam, and another angel who had brought him incense, and another angel who had brought him myrrh, that they should inform him respecting his marriage to Eve. So these angels said to Adam: Take the gold and give it to Eve as a wedding gift, and promise to marry her; then give her frankincense and myrrh as a gift, and be you, you and she, one flesh." Adam obeyed the angels, took the gold and put it in Eve's womb in her garment; and promised to marry her with his hand.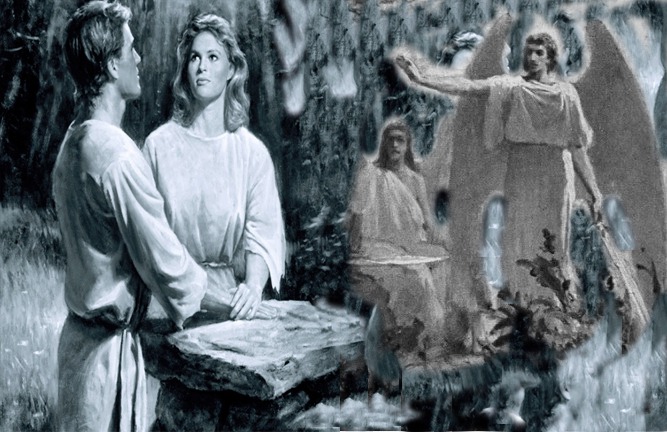 So the angels commanded Adam and Eve to get up and pray forty days and forty nights; once this was done, Adam was to know his wife; for then it would be a pure and spotless act; so that he would have children who would multiply and replenish the face of the earth. Then Adam and Eve received the words of the angels, and the angels departed from them. Then Adam and Eve began to fast and pray, until the end of the forty days; then they knew each other, as the angels told them. And from the time that Adam left the garden until his marriage to Eve, it's been two hundred and twenty-three days, that's seven months and thirteen days.
Content created and supplied by: TheRawTruth (via Opera News )