Easter is an annual occasion used in rememberance of arguably the greatest man to ever step foot on the planet Earth. It is a Christian holiday and celebrates the belief in the death and resurrection of Jesus Christ. It fulfills the prophecy of how the Messiah would be persecuted and killed but still rise on the third day.
An example is the prophecy which was made wayback in the old testament in Isaiah 9:6 which states, "For unto us a child is born, unto us a son is given and the government shall be upon his shoulder and his name shall be called Wonderful, Counsellor, The mighty God, The everlasting Father, The Prince of Peace".
According to the Bible in the new Testament, this occasion is said to have occurred three days after the Christ was crucified after being captured by the Romans.
Remembering the resurrection of Jesus is a way to renew daily hope that we have victory over sin.
Easter follows a period of fasting which is termed as the Lent. It begins on Ash Wednesday and ends on the Good Friday. This is a 40-day period of fasting, prayer and sacrifice.
Alright, to the main topic. Some churches portray how Jesus was beaten before crucified on one sunny Friday afternoon. This is the reason for the name, the Good Friday. Well, this man over here acted as Jesus but in the end became a laughing stock over the social media.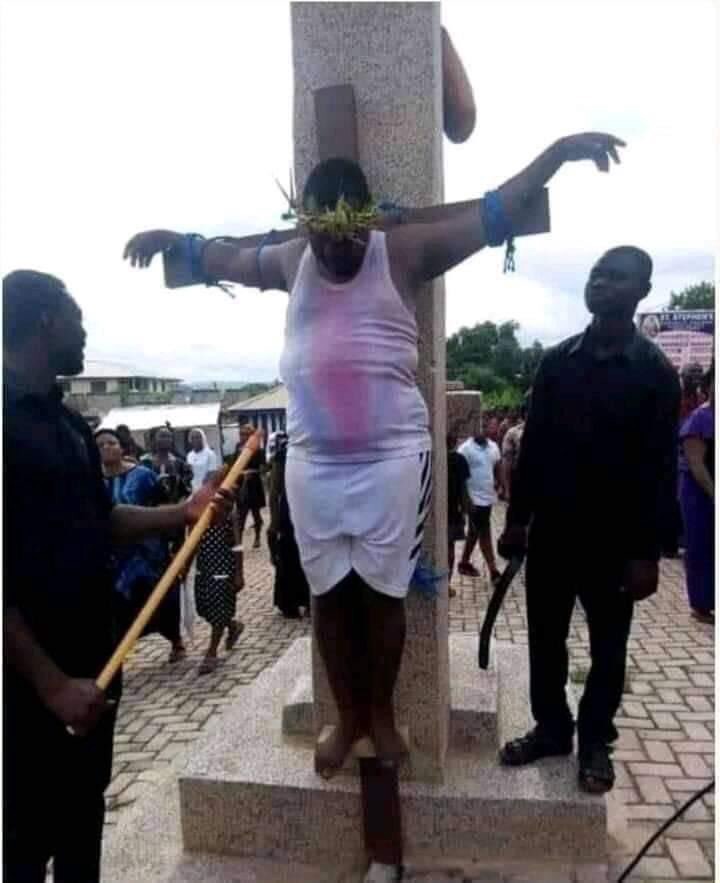 A Twitter user known as @Mhizpeduok1 posted a picture on social media and you just can't stop laughing after seeing it. In the picture you could see a certain guy playing the character of Jesus. Here is the tweet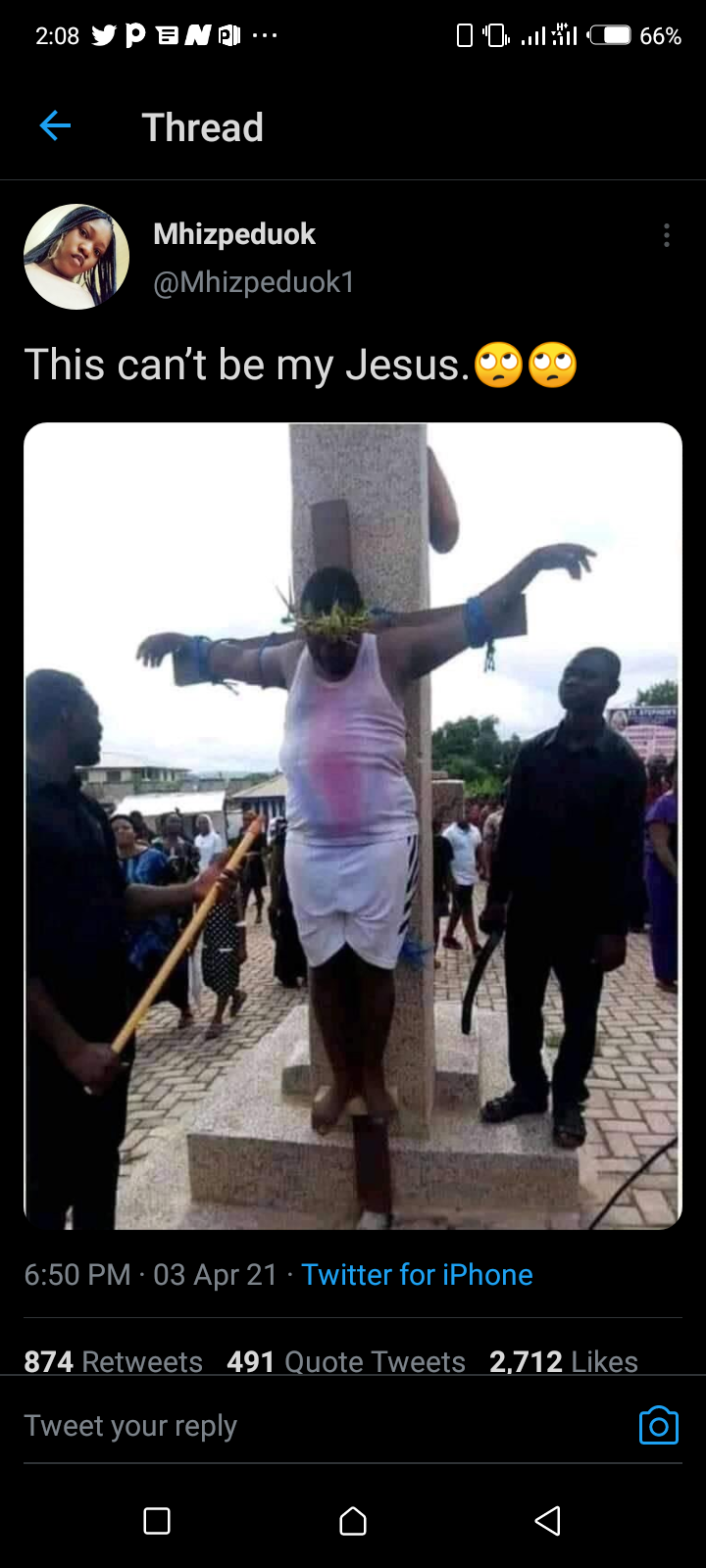 This generated many hilarious comments on Twitter. I compiled some of those comments, take a look at them
1. "Bestcoded" is very hilarious. His comment states the fact that Judas wouldn't have betrayed this man, let alone sell him.
Kingsley on the other hand is saying this man after taking in beer went to act as Jesus.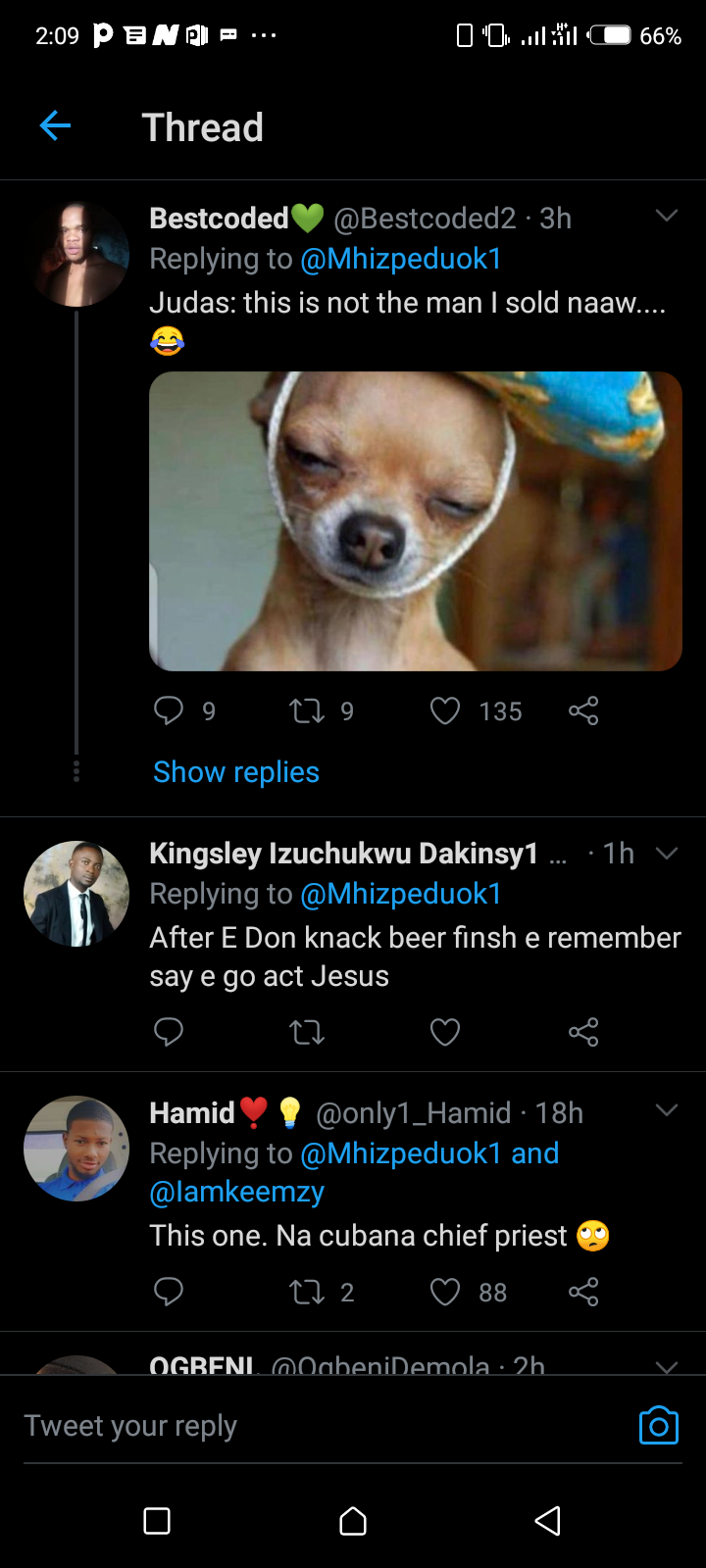 2. "Portharcourt_amebo" claims Jesus had no big tummy like this man even though she has never seen him before.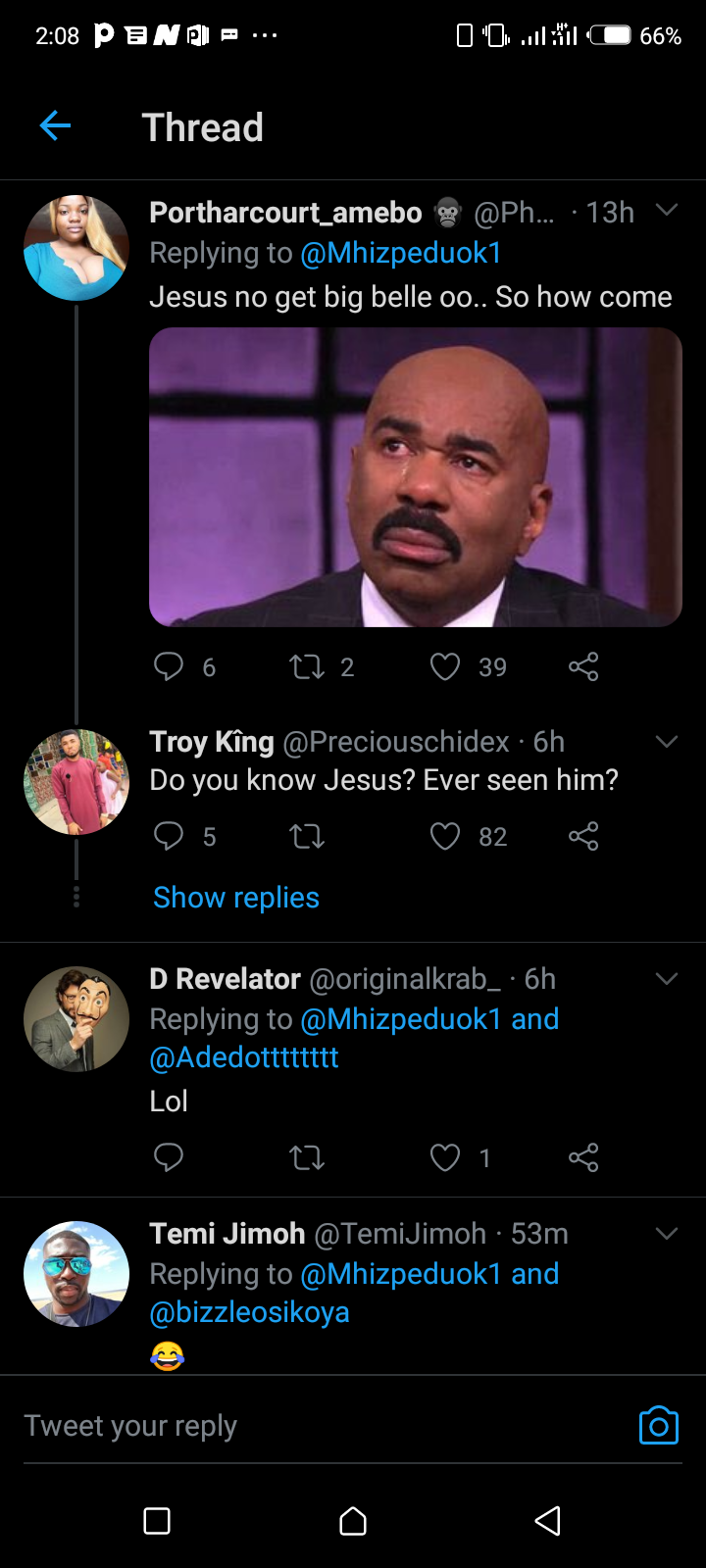 3. "@Ganjor01" claims this Jesus would have eaten all the fishes and the bread supposed to be given to the 5000 people. This is savagery at it's peak.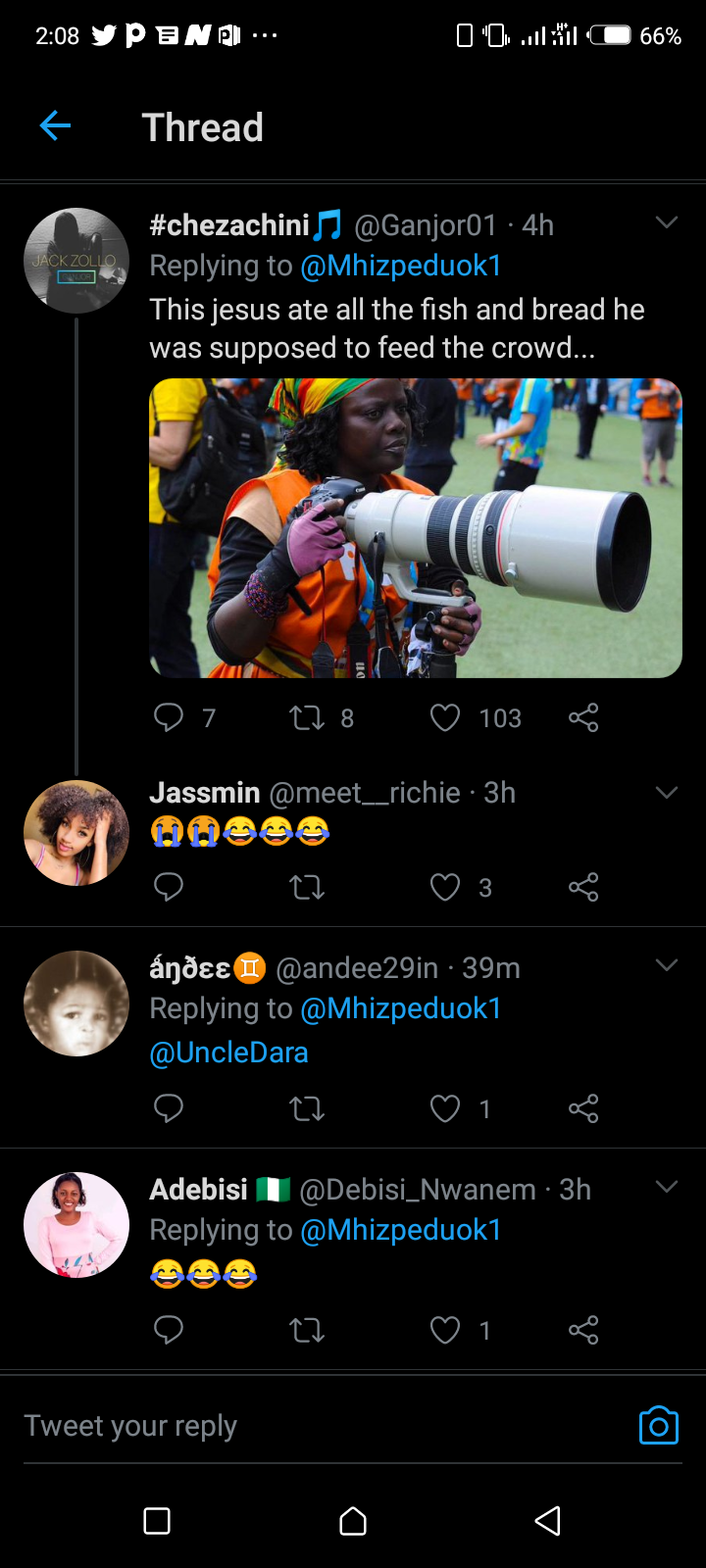 This is how far I can take you. Thanks for your attention, please do hit the like and follow button. Stay safe.
Content created and supplied by: the_Kelvin_guy (via Opera News )